Meet the Hiring Manager: Garry
Published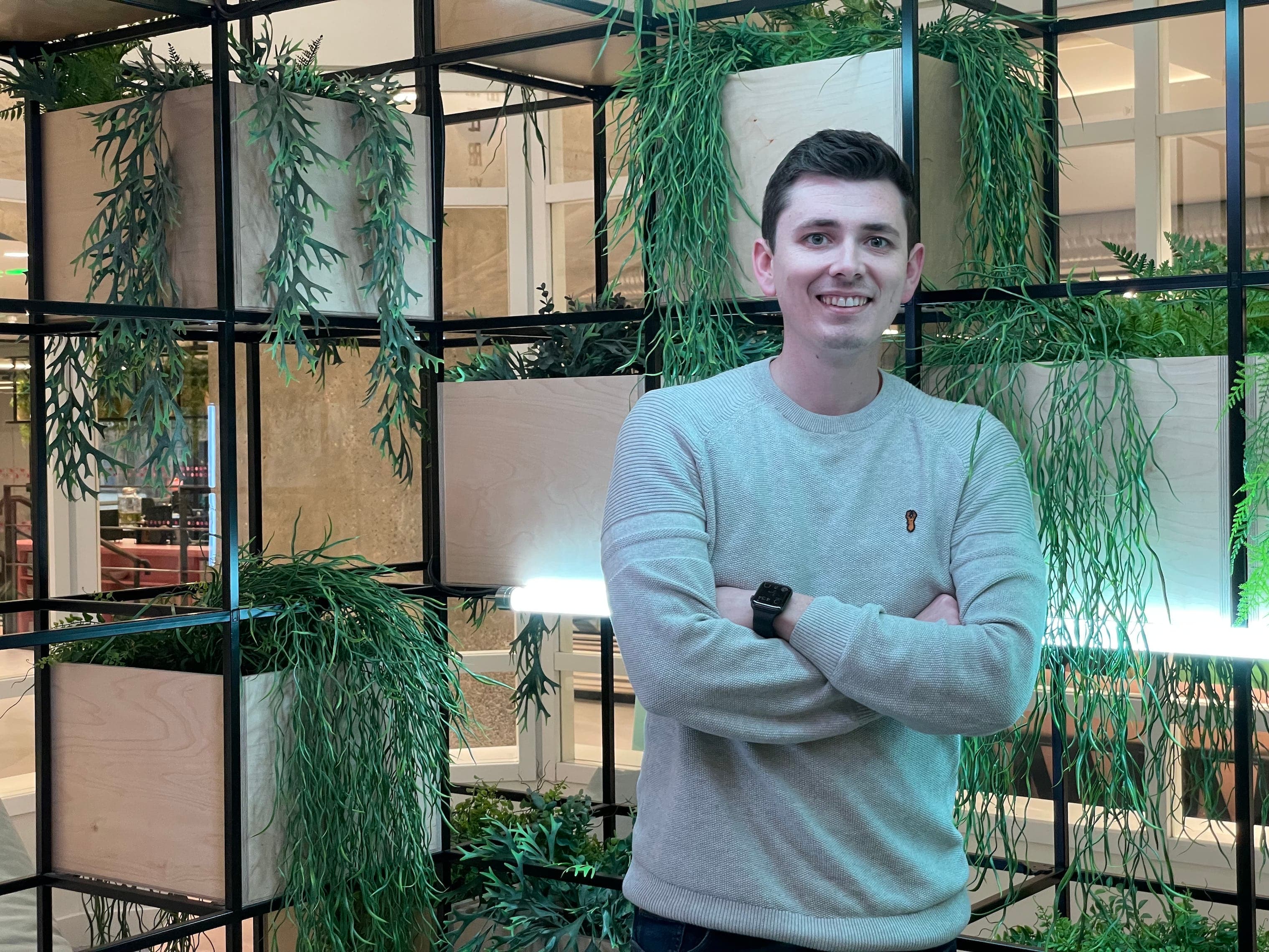 In 'Meet the Hiring Manager', we profile some of the many faces that make up Thirdfort. Specifically, the people you would most likely meet when applying for one of our open roles. 
This week, we caught up with our Head of Product, Garry, on his team's responsibilities, the tools they love, and what a typical week looks like for them.
Before joining Thirdfort I worked in product for 8 years across a number of different industries with incredible people. From market research at YouGov, bike sharing at ofo, logistics at Yodel, payments at Cancer Research UK and keyless car rental at Hertz. Like many Product Managers, my route into the world of the product wasn't a straightforward one. But luckily for me, I fell into the role and found something I have a passion for after a number of years of trying to be a marketer, salesperson, and even a failed graphic designer.
I joined Thirdfort 9 months ago and in that time we've been able to build a Product Team out from two to five, with super talented teammates coming onboard. We've focussed on building out a product mindset across the teams and we are incredibly lucky to work in a business that is open to trying new processes and ways of working. In this time, we have been able to apply our new ways of working to deliver some game-changing features which have been great to see!
How would you sum up your function's role in the business? 
The Product Team at Thirdfort is the go-between for our clients, app consumers, and teams across the business. Our function is split out into three teams that are aligned to our user journey to ensure our features are supported end-to-end.
Onboarding & Check Initiation 

Mobile App 

Post Check & Reporting
Our Product Teams work to capture & balance the needs of our users which drives our product vision, strategy and roadmap.
What does a typical day week look like in the Product Team?
One of the main benefits of product management is that no day is the same. The work we do and the features we build are constantly changing. But the process to get us there remains constant.
I think it's easier to summarise what a typical week looks like in the Product Team at Thirdfort.
Monday - Plan, Plan & Plan some more! 
Starting the week with a clear goal of what we are trying to achieve is key. Typically, this starts with a catch-up with our Product and Design teams to make sure we are all aligned on the Roadmap and upcoming sprints. This is followed by stand-ups/sprint planning with tech to start the work for the week.
Tools: Asana, Google Hangouts, Slack
Tuesday - Stakeholder day (in reality this is every day)
We are up and running, so it's time to make sure we keep internal teams informed of our progress and collaborate on what's coming next. We are lucky to have really engaged stakeholders, and each team collects requirements and feedback slightly differently. Having face-to-face time with the Product/Tech team is crucial to help us understand the key themes and priorities for the week. We will also hold regular demos of the work that's in-flight.
At this point in the week, we are normally starting to run workshops with clients and consumers to help us validate some of the upcoming work. Tools: Asana, Google Hangouts, Slack, Miro
Wednesday/Thursday - It's time to do the work
By Wednesday we have a plan and we've started to validate it so now we can start mapping out how things could work (this is my favourite bit).
As our Product Teams are split across our end-to-end user journey we would normally start mapping out any flows or user journeys together (Product, Design, Tech & Product marketing) in Miro - ❤️WE LOVE MIRO ❤️ ****
Over the coming days, we will refine these flows down into user stories and work with our design and UX research teams to create the first prototypes that can be tested ready for a more detailed review with tech (refinement). This is normally the time of the week when we might look to release features that have been worked on previously 👏
Tools: Asana, GitLab, Google Hangouts, Miro, Zeplin, Usertesting.com, Invision
Friday - Retro and Plan 
Ideally, Friday is a day for reflecting on our progress/releases which helps us continuously improve our ways of working.
Like most Product Teams, this takes the form of a blameless retrospective and is open to anyone in the business who has been involved in the work. Once this is done we can start planning for next week and the process starts again 😃
Most weeks finish with Product Friday Fun which normally ends up with Design winning the weekly round of Drawasaurus.
Tools: Google Hangouts, Miro, Asana, Drawasaurus
What attracted you to the Product team? How does it stand out from others?
When I was first introduced to Thirdfort I was excited at the range of features across both app & web products. The type of technology & partners that Thirdfort works with are world-class and I instantly wanted to get involved. It was really clear to me that the product culture I was joining was laser-focused on protecting life's big transactions.
How do you see the team growing in future?
We have big plans for 2022 and beyond, so the Product Team will need to grow to support the roadmap and take advantage of the opportunities ahead. Over the coming weeks & months we will be looking to expand the team, which will allow us to get an even deeper understanding of what the market needs. We are always looking to speak to any Product Managers who want to play a part in the exciting journey ahead. So please get in touch and watch this space!
Subscribe to our newsletter
Subscribe to our monthly newsletter for recaps and recordings of our webinars, invitations for upcoming events and curated industry news. We'll also send our guide to Digital ID Verification as a welcome gift.
Our Privacy Policy sets out how the personal data collected from you will be processed by us.