A day in the life of a UX Researcher
Published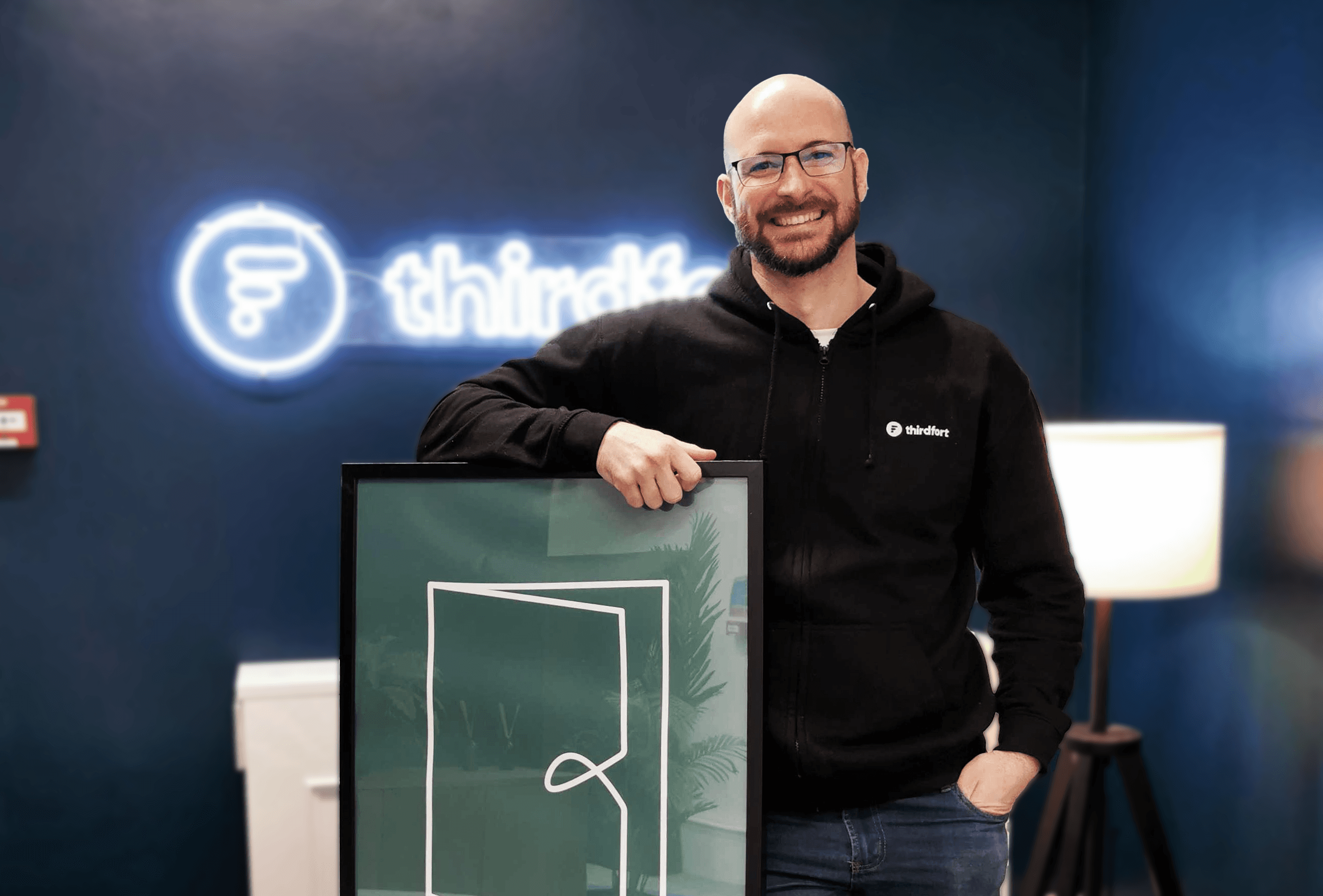 In 'A day in the life of', we profile some of the many faces that make up Thirdfort. Specifically, the roles that you might not know as much about. This week, we caught up with our UX Researcher, Gavin, on his responsibilities, the work he does, and what a typical week looks like for him.
My name is Gavin, and I'm a User Experience Researcher here at Thirdfort. It's my job to make sure that the people who use our solutions and services enjoy a seamless, flexible and delightfully efficient experience.
What's the structure of your team?
I work alongside both the Product and Design teams, serving research insights to ensure we are building the right solutions for our users. It's our job to make sure the things we make are easy, efficient, and enjoyable to use.
What does a typical day look like for a UX Researcher?
On a typical day I approach various user groups and individuals to invite them to take part in research. I prioritise the order of the research projects to ensure we're supporting our Product Roadmap, and maintain a research database so everyone at Thirdfort can access the insights I've gathered. I also facilitate usability testing sessions, in-depth user interviews, and develop and publish surveys.
At Thirdfort, we're always hungry for feedback, and we need to know how the things we're putting out into the market are tracking with the people who actually use them.
How is working here different (or better!) than previous roles?
At my previous role we also built B2B solutions (similar to Thirdfort's web portal), and B2C solutions like the Thirdfort app. The difference is the underlying product we were selling was insurance, a notorious grudge purpose.
Buying a property is very different; it's a milestone, something we dream about as early as our teen years. The grudge part of the process is all the admin involved in it, and the risk of being defrauded, or having your identity stolen. Working for a company that wants to alleviate that grudge, and positively impacting the lives of all the people involved in life's big transactions, is very rewarding.
What our team say about UX Research at Thirdfort
"With Thirdfort being new to User Research and having user centred products, Gavin's extensive background and experience in this area makes him the key driving force behind launching research at Thirdfort."
"Educating the wider business on the need for UX research and how it can help shape our products for the better has been a major priority. Gavin's work is integral to the team, so we can understand how to develop, design and build new features and functionality with the user at the core of those decisions."
Subscribe to our newsletter
Subscribe to our monthly newsletter for recaps and recordings of our webinars, invitations for upcoming events and curated industry news. We'll also send our guide to Digital ID Verification as a welcome gift.
Our Privacy Policy sets out how the personal data collected from you will be processed by us.