Year End Celebrations at Thirdfort
Published
2021 was a huge year for us at Thirdfort. In all three locations, we moved into larger office spaces and welcomed new Thirdforters to each team. With this in mind, we thought some celebrations were well overdue. Our London, Manchester, and Sri Lanka offices each ushered in the Xmas season with their own festivities to truly bring our values to life.
Office Advent Calendars and Cheese and Wine in London
From 1st December, our Office Manager (and part-time elf) Courteney was busy putting several festive initiatives into place. Between Christmas trees, decorations and festive snacks, Thirdfort's London office was thoroughly 'decked' out. Each Thirdforter also received a special sweet treat from the Office Advent Calendar. Throughout December, our London office also held themed 'Thirdforter Thursdays' to help everyone get into the festive spirit, accompanied by lots of tasty cheese and wine.
The main event, however, was our London Office Xmas Party! Our London-based Thirdforters all got together at Blues Kitchen, Camden, for a night of drinks, food and karaoke in our own private room.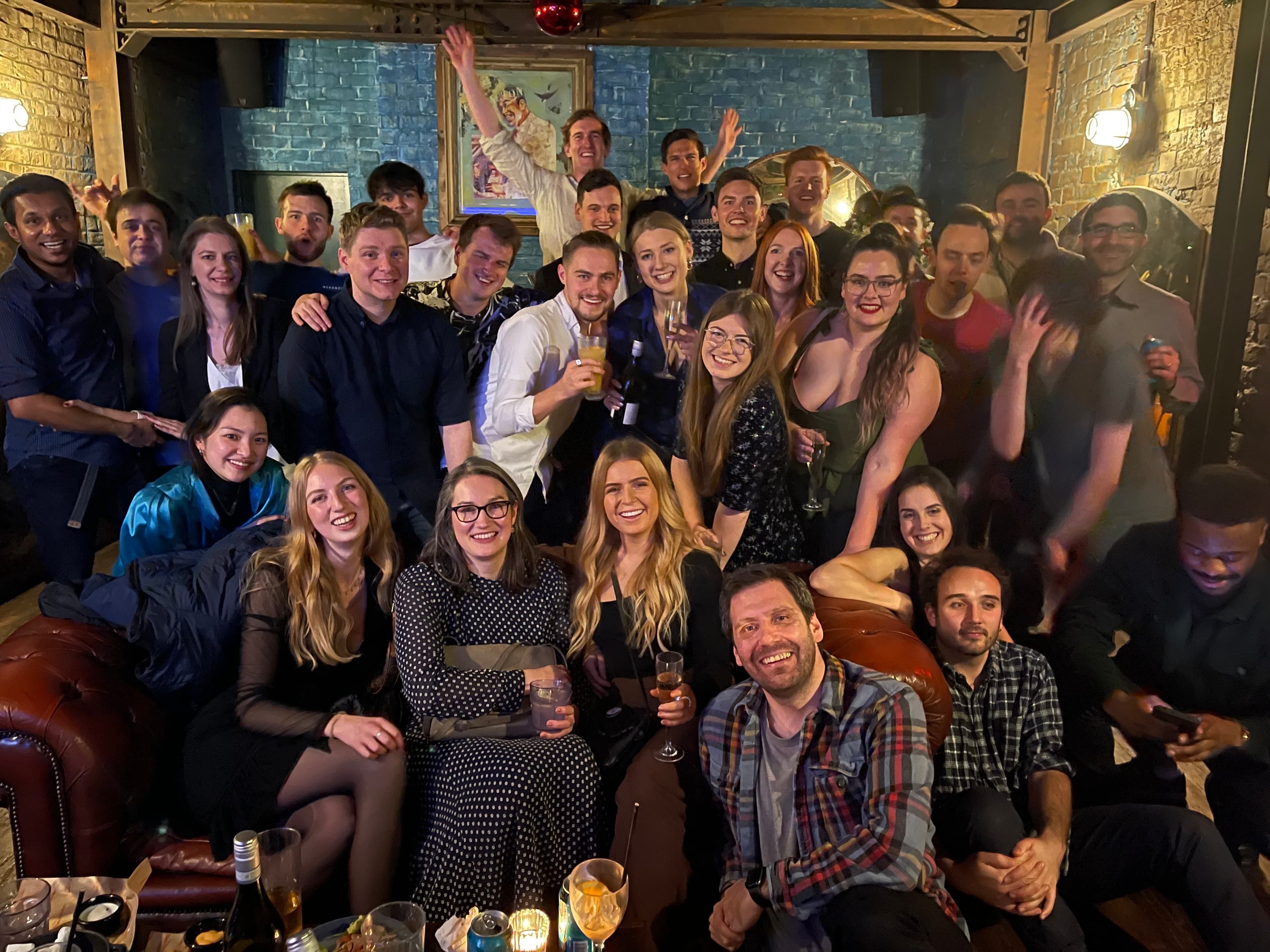 Tree decorating and live music in Manchester
In Manchester, People Experience Associate Daisy got to work throughout December making sure our colleagues were feeling festive. Like the London office, our Manchester Thirdforters held themed socials — a standout was Xmas tree decorating, with some Panettone to keep us going.
The Manchester Office Xmas Party was also a food, drink and karaoke-filled evening at Blues Kitchen. This was also a great opportunity to swap Secret Santa gifts, get together and do some dancing.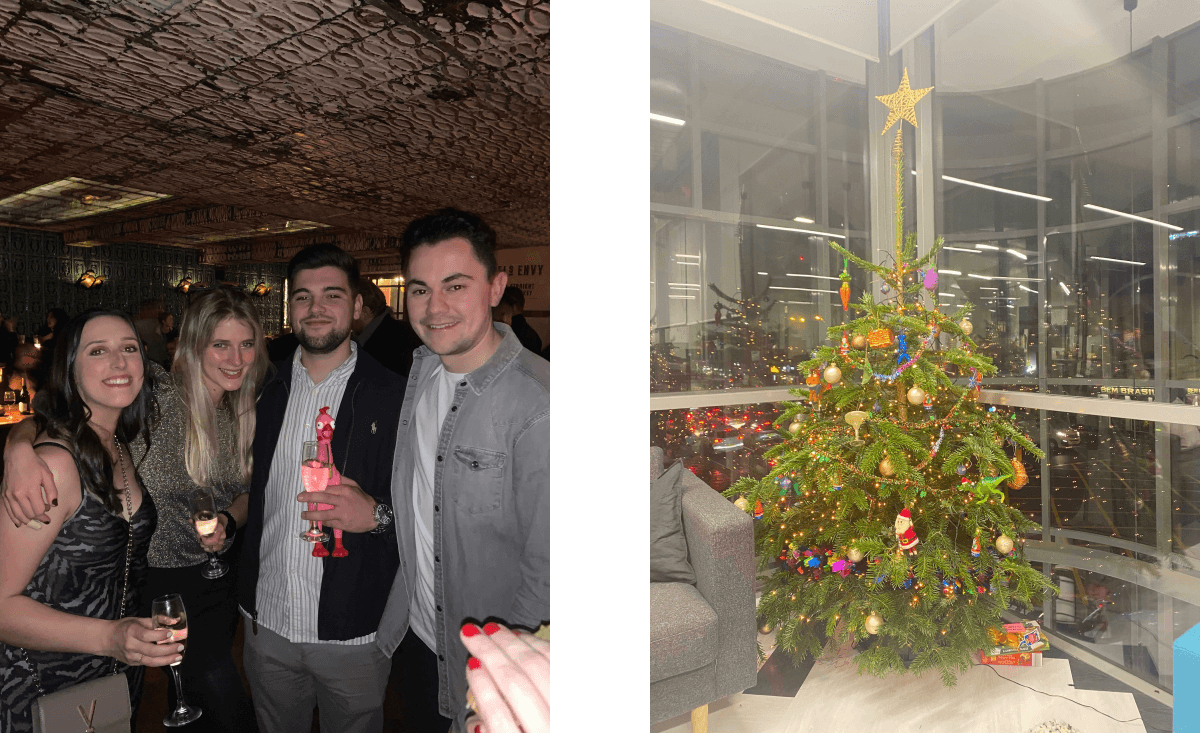 Colombo
With our Sri Lanka office officially opening in November, 2021, major celebrations were in store. The Sri Lanka Xmas Social was the first team-wide social in the office and represented a huge milestone for the team.
As Sri Lanka is still under COVID-19 government guidelines, our team celebrated in the office itself, making sure to decorate and leave gifts under the Xmas tree.
The social kicked off with a Secret Santa exchange, followed by some fun team games. 
The team spent the rest of the evening enjoying the food & drinks and hitting the dance floor, before heading home with their Christmas hampers.
For the Sri Lanka team, 2021 has been a huge year — from opening an office to growing the team to 13 members. To end this stellar year in style, the team also went out for lunch at Cinnamon Grand, Colombo as their first ever 'Thirdforter Thursday' event.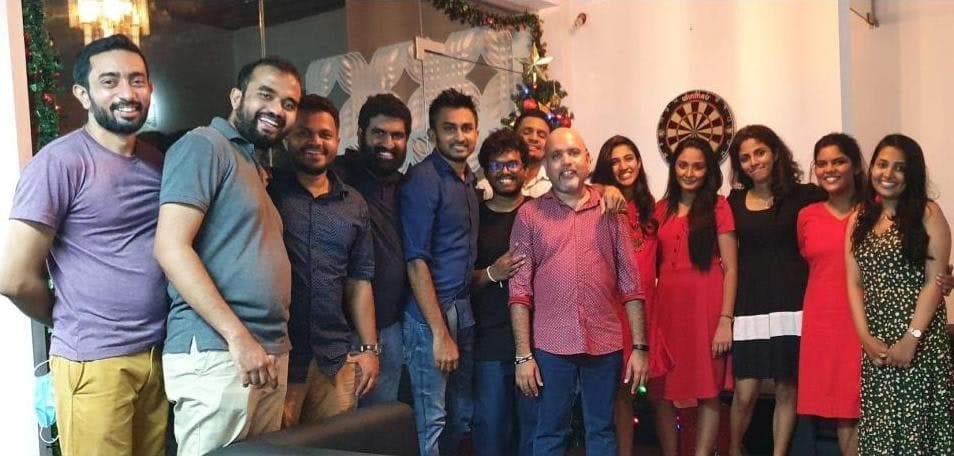 Although we weren't able to get each office together in person this year, we held a company-wide Thirdfort Quiz to make sure all three offices got a chance to spend time together, albeit virtually.
Although it's been a challenging 2021 navigating COVID-19 and hybrid working, all our teams have exemplified our 'In It Together' value by supporting one another and celebrating each other's successes. With this front of mind, we're excited to tackle an even bigger and better 2022.
Want to be part of the Thirdfort story in 2022? We'd love to hear from you. Visit our Careers Hub to find your next role.
Subscribe to our newsletter
Subscribe to our monthly newsletter for recaps and recordings of our webinars, invitations for upcoming events and curated industry news. We'll also send our guide to Digital ID Verification as a welcome gift.
Our Privacy Policy sets out how the personal data collected from you will be processed by us.