Life at Thirdfort: Lunch & Learns
Published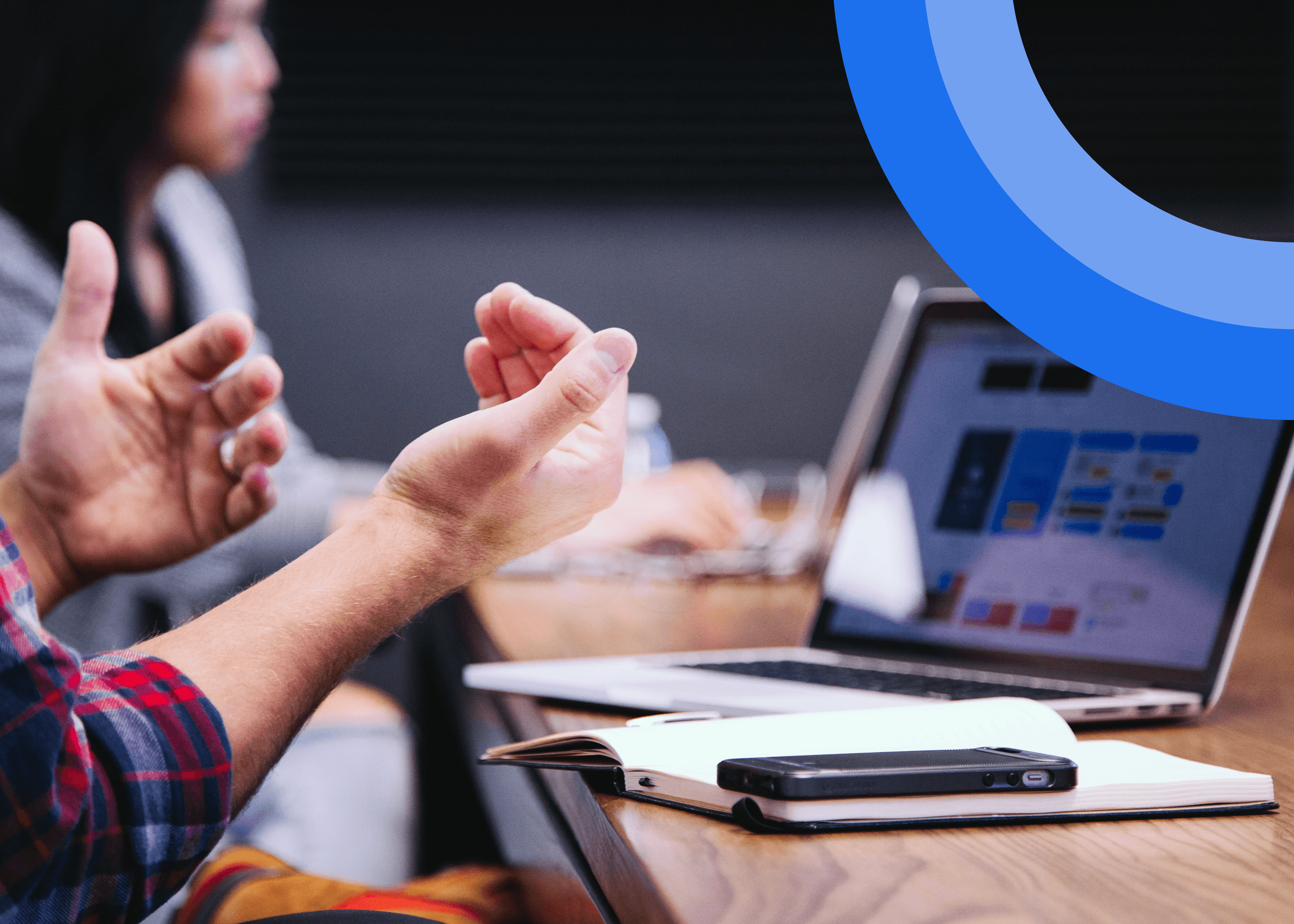 At Thirdfort, we have a strong focus on learning and development. Not only does this help our team to challenge and grow their skill sets, but it also allows them to explore new areas that interest them. Our innovative Lunch & Learns are part of that.
We run our Lunch & Learns every other Tuesday to give our team an opportunity to come together in a fun and collaborative environment. The activities vary from week to week and occasionally we'll have external speakers hosting, like in our recent 'Power of Positive Thinking' and 'Speedy Stress Relief' sessions. These were super interactive and encouraged everyone to get away from their screens - a great thing to do given that we spend an average of 75% of each workday sitting down.
More often, though, we have someone from our team hosting our Lunch & Learns. Recent examples include  'Knitting', 'Career Insights' and 'Understanding Cryptocurrency'. Not only are these sessions interesting and informative, but they provide an environment in which team members can develop their confidence in presenting and public speaking. Talking in front of fellow teammates during a Lunch & Learn can be a lot less intimidating than speaking in front of clients during a meeting, so we encourage everyone to get involved.
Since the pandemic started, companies across the globe have seen a change to more hybrid and flexible working models, and our Lunch & Learns are part of how we're fostering greater connectivity between our teammates, no matter where they're based. And as we're split across three different offices (London, Manchester and Sri Lanka), Lunch & Learns also allow us to learn more about all of our locations. We recently held a session that gave our team an insight into Sri Lanka, sharing details about typical Sri Lankan culture, food, sports and history, and leaving the whole team wanting to get on the next flight.
The possibilities of topics we can cover in our Lunch & Learns are endless and we already have some great sessions lined up for 2022 which include a talk on public speaking techniques and another on International Women's Day. We love seeing the team getting involved, giving them new opportunities as part of their learning and development journeys and seeing some of our core Thirdfort values brought to life through these inspiring sessions.
What our team says about Lunch & Learns:
Partnerships Manager
"Lunch & Learns are demonstrative of how Thirdfort is a people-first company. They are a fantastic way to bring the company together on a regular basis to learn, discuss and understand topics that aren't always related to everyone's day-to-day job. This includes understanding more about our colleagues, ways to combat stress and anxiety, and insights into inclusion and diversity."
Customer Enablement Manager
"Our Lunch & Learns are one of many activities that Thirdfort organises to bring colleagues closer together whilst ensuring we are constantly thinking about our mental and physical health amongst many other things."
Paralegal
"I really enjoy our Lunch & Learn sessions and particularly love the broad and refreshing range of topics covered. Sessions like 'Inside Estate Agents' provided interesting industry insights, whereas sessions like 'Positive Thinking' really prompted us to actively reflect on how we manage negative thoughts (which people probably don't do enough). It feels great to have an informative and stimulating lunch once in a while (instead of mindlessly scrolling down content on our phones)."
Senior Product Manager
"The Lunch & Learns at Thirdfort are a fantastic way for our teams to connect and learn something new. The wide range of topics are always super engaging, but most of all, they help us to learn something new about our colleagues."
Subscribe to our newsletter
Subscribe to our monthly newsletter for recaps and recordings of our webinars, invitations for upcoming events and curated industry news. We'll also send our guide to Digital ID Verification as a welcome gift.
Our Privacy Policy sets out how the personal data collected from you will be processed by us.