From our Co-founder, Jack: Thirdfort is a B Corp
Published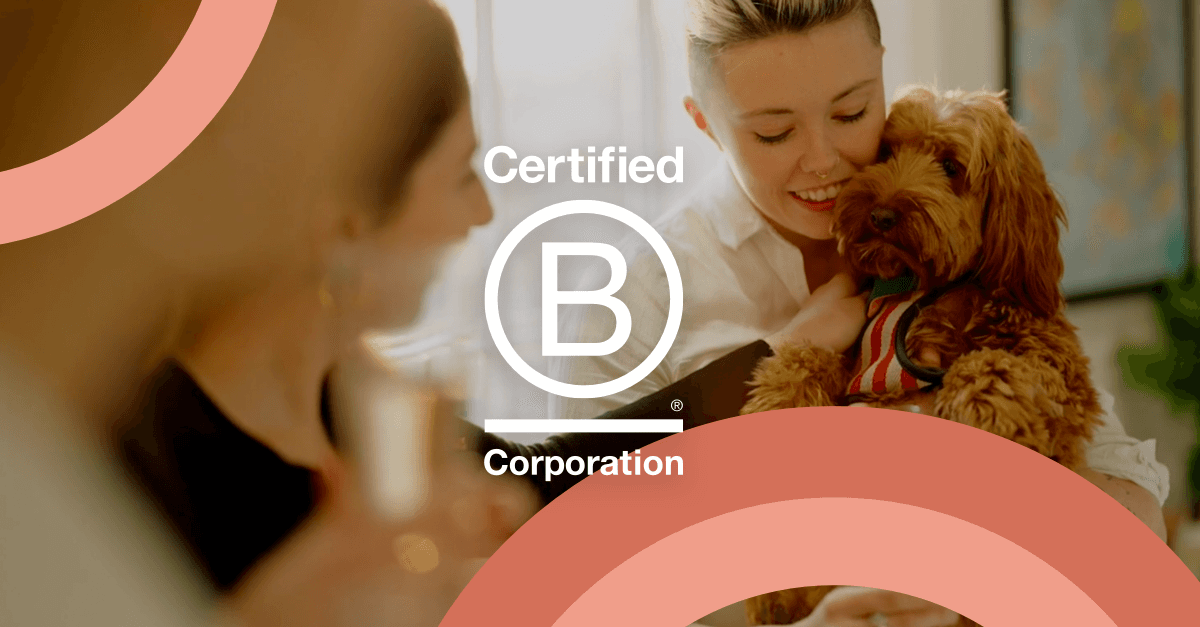 Olly and I started Thirdfort back in 2017 with a clear mission in mind: to protect life's big transactions so businesses and their clients can move fearlessly. When a mutual friend of ours was defrauded out of the deposit money on their first home, we were left in no doubt about the devastating effect that this kind of criminal activity could have on society.
Through Thirdfort, we're giving professionals the tools and technology they need to protect both themselves and their clients from fraud. But since day one, we've also worked towards creating a business with a purpose beyond just turning a profit.
We both agreed that we wanted to build somewhere that our people could feel supported and inspired to do their best work. And feel a sense of pride about what they do every day.
Of course, it's one thing for a pair of founders to say their company meets these kind of ambitions. But being recognised for our progress by a like-minded organisation we greatly admire certainly helps us to know we're on the right track.
That's why I could not be prouder to announce that Thirdfort has been certified as a B Corp. 
What is the B Corp movement?
The B Corp movement is a global network of businesses who believe they have a responsibility over and above making a profit. In other words, to help solve some of the social and environmental problems we all face in business and in our daily lives.
As founders, we've been inspired by the work that the team at B Lab have accomplished around the world. To get our own certification, we had a lot of frank discussions with them about our vision and approach for protecting our clients from the social blight of money-laundering and fraud.
I'm happy to share that we scored particularly highly in the eyes of the judges for this mission. Not just in our stated ambitions, but for the technology and solutions we've already put in place for our clients.
Similarly, we shared our model for creating the best possible working environment for our dedicated team of 'Thirdforters'. The things that underpin our values start with our flexible working options, extended parental leave, physical and mental health support. But they also extend to offering stock options to all full time staff, so they can truly take ownership of our collective success.
What being a B Corp means for Thirdfort
Being a B Corp means accepting standards of social and environmental impact, accountability and transparency. And not just in the short term. We're now committed to recertification with B Lab every three years in order to stay in this inspiring peer community.
And it's quite the club to be part of. Some of the more recognisable names include the likes of Patagonia, Aesop, Etsy, Ben & Jerry's, The Guardian and many more worldwide. 
So yes, going forward you'll likely see a few of the handsome 'B Corp' logos on our website and other media.
Hopefully, you're already aware just how committed we are to making compliance a competitive advantage. Being part of this community helps us to ensure we do that in the right way. For our clients, our team and for society as a whole in the fight against fraud and money laundering.
Subscribe to our newsletter
Subscribe to our monthly newsletter for recaps and recordings of our webinars, invitations for upcoming events and curated industry news. We'll also send our guide to Digital ID Verification as a welcome gift.
Our Privacy Policy sets out how the personal data collected from you will be processed by us.