Thirdfort and Good Law Software partner to help legal professionals tackle money laundering
Published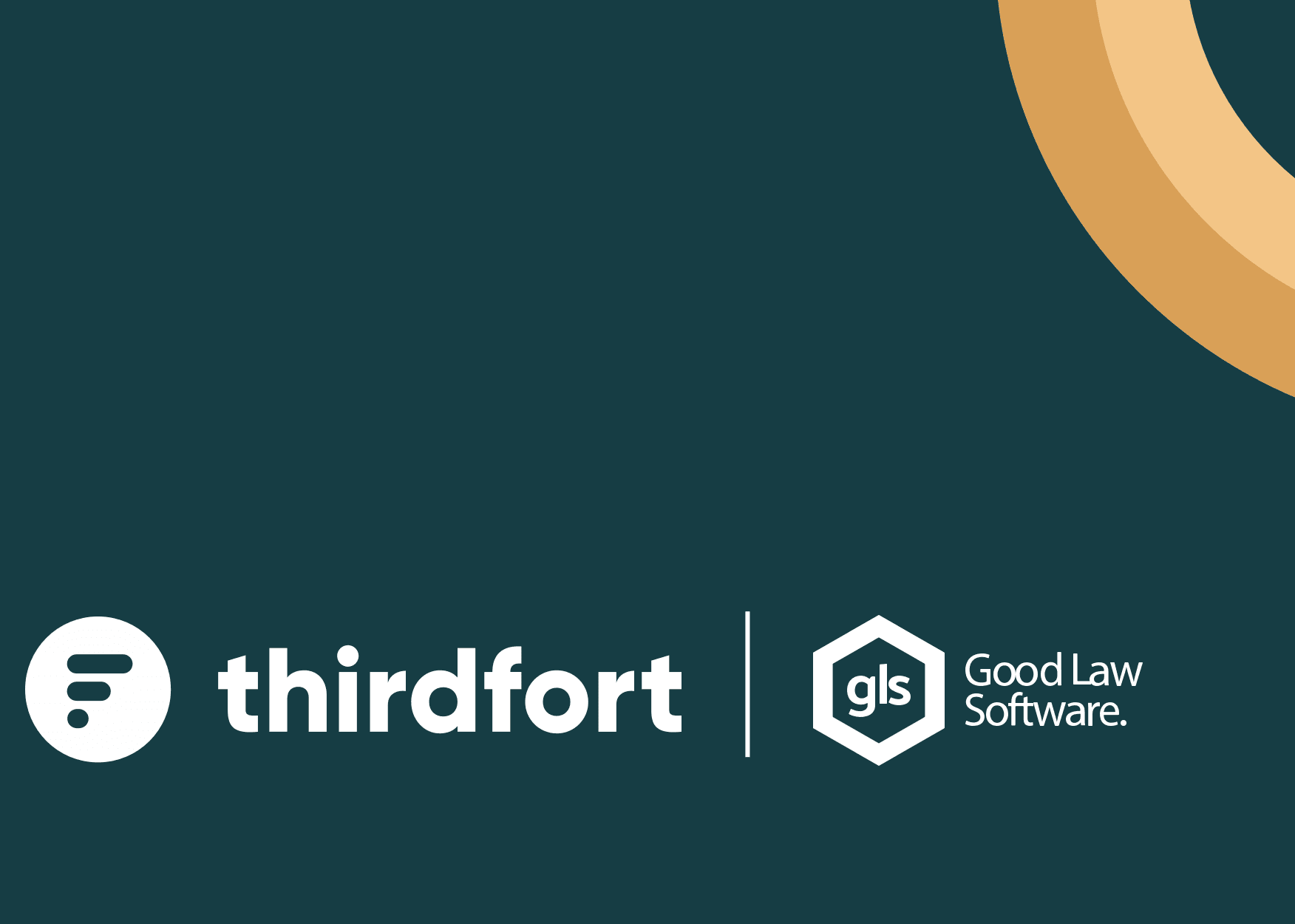 We're pleased to announce our newest partnership with legal practice and case management platform Good Law Software (GLS) to help lawyers meet growing fraud and money laundering risks.
GLS' clients will now benefit from the addition of Thirdfort's seamless AML, KYC and Source of Funds. All within the same platform.
Thirdfort is powered by insights from best-in-class KYC and AML providers and uses Open Banking and transaction-specific data to offer a quicker, easier and more secure way to onboard and verify clients.
GLS will join Thirdfort's growing list of partners, sitting alongside the likes of poweredbypie, PSG, Pali, SpineLegal, Adoor and Veya.
Matt Berry, Head of Partnerships at Thirdfort, said: "GLS is an innovative legal software provider and we're excited to announce our partnership. Thanks to a seamless integration GLS's clients will now be able to benefit from Thirdfort's best in class product and meet their compliance requirements in a fully integrated way. We're really pleased to add another Case Management provider to our growing ecosystem of integration partners and look forward to working more closely moving forward."
Subscribe to our newsletter
Subscribe to our monthly newsletter for recaps and recordings of our webinars, invitations for upcoming events and curated industry news. We'll also send our guide to Digital ID Verification as a welcome gift.
Our Privacy Policy sets out how the personal data collected from you will be processed by us.