In search of excellence: Thirdfort and Pali's one-stop shop for conveyancers
Published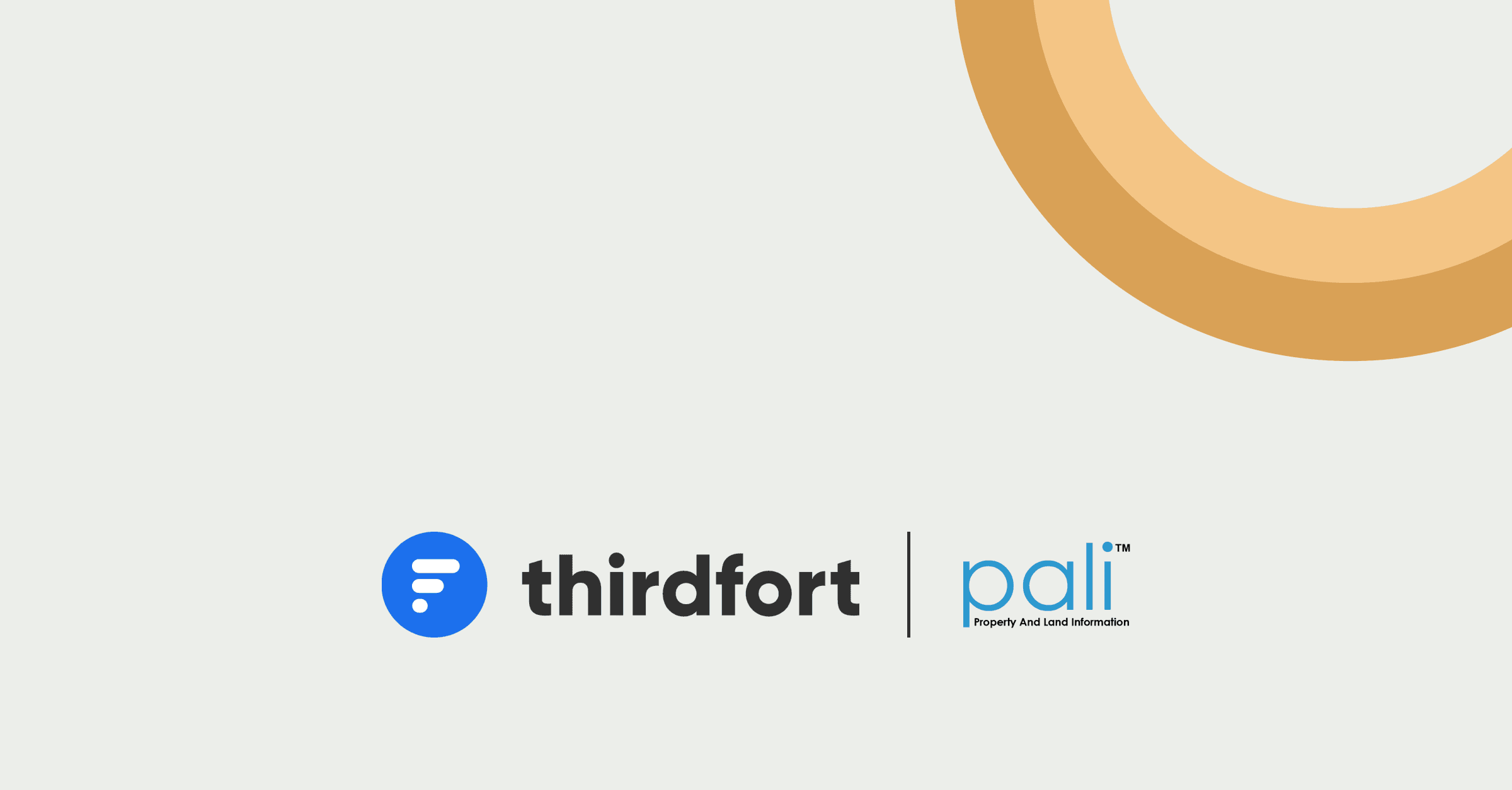 Thirdfort partners with Pali 
Thirdfort is excited to announce a new partnership with national conveyancing search provider Pali, providing conveyancers and their teams with an all-in-one search, KYC, AML and SoF integration. 
Established in 1999, Pali has it all when it comes to property-related searches and reports across England and Wales. With its fast, accurate, cost-effective products and exceptional service, the business has won multiple awards and has been delighting its clients for over two decades.
At Pali, our primary focus has always been on making our clients' lives easier. By partnering with Thirdfort, we are not only able to speed up our clients' processes but also ensure that they are meeting their due diligence obligations effectively.
Our software has undergone radical evolution over the years to keep up with the ever-increasing demands of the industry. The Thirdfort products seamlessly slot into our newly developed 'Onboarding Solution', which will further streamline our clients' workflow. We believe that technology should never replace the personal touch and expertise that our clients deserve. That's why we continue to provide exceptional customer service alongside our advanced software.
With Pali, you can trust that you will receive both the benefits of innovative technology and the personalised support that sets us apart. 
Jo Milne, Marketing Director at Pali
"Pali is a well-known and highly regarded property search provider and has built up a great business with fantastic clients over the last 23+ years. Our integration will enable Pali's clients to meet their compliance requirements while performing their property searches, minimising time and cost. At Thirdfort we build simple solutions for complex problems and we are excited to be partnering with a business like Pali who share this goal and vision."
Joy Green, Senior Partnerships Manager at Thirdfort
To learn more about how the Thirdfort x Pali can level up your conveyancing search workflows, contact the team at 0800 023 5030 or via email [email protected]
Subscribe to our newsletter
Subscribe to our monthly newsletter for recaps and recordings of our webinars, invitations for upcoming events and curated industry news. We'll also send our guide to Digital ID Verification as a welcome gift.
Our Privacy Policy sets out how the personal data collected from you will be processed by us.