Why the advent of digital property transactions is a win for conveyancers
Published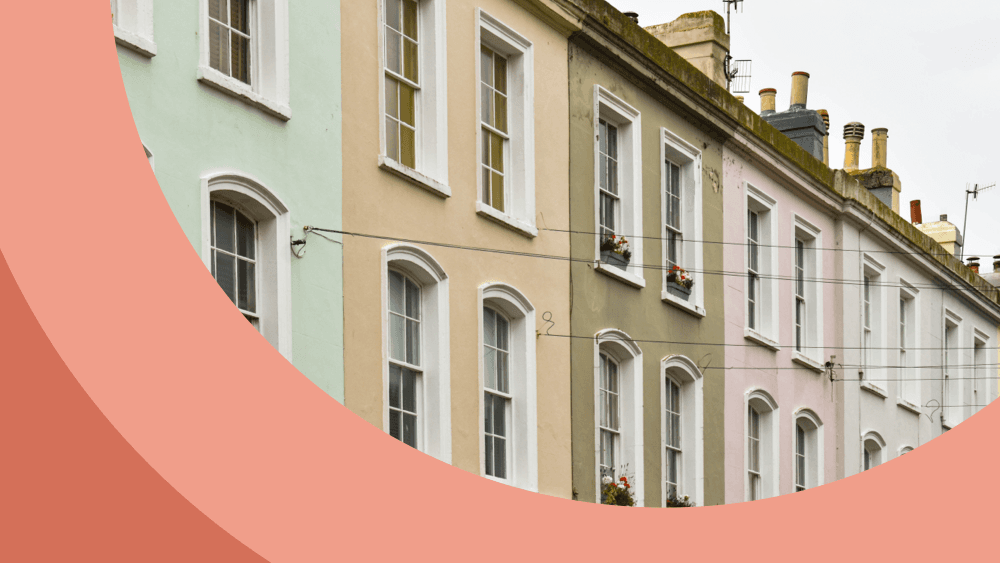 HM Land Registry has published its plans for a digital conveyancing process – but what impact will that have for professionals in the sector?

The UK has one of the largest property markets in the world, with an estimated £260bn worth of property bought and sold every year. At the heart of every transaction is HM Land Registry (HMLR), which dates back to 1862. And while much has changed in the past 160 years, its latest Strategy 2022+ report marks a real stepchange in the way it's run. 
The ambition is for the body to be the most digitised land registration and land administration agency in the world, making secure paperless buying and selling of property the norm by 2024-25 via an open data protocol. 
The benefits will be significant. Levelling up access to property data will make transactions as frictionless as possible, and shorten the amount of time they take to complete. There are opportunities to grow the emerging PropTech sector. And widening access to such data will support land-use planning, environmental policymaking and national efforts to reach net zero. 
Making those plans a reality will require the buy-in of everyone within the property transaction chain, including conveyancers.
Our objective is to help the conveyancing process become more secure, more efficient and thereby fully digital … [but] change isn't going to happen unless you make it happen."
Mike Harlow, deputy CEO of HM Land Registry
The pandemic effect
The digitalisation of the property market accelerated at pace during the Covid-19 pandemic. When HM Land Registry started to accept electronic signatures in July 2020, conveyancers were able to progress deals even if they couldn't meet with clients face to face. ID checks were done online, documents sent electronically, and records were increasingly digitised via case management systems so that staff working from home could still access the documents they needed. 
"The sector embraced technology because it had to," Beth Rudolf, Director of Delivery at The Conveyancing Association, says. "But there is still a long way to go. Too often, the whole conveyancing process is a black box that causes delays and failed transactions. Average completion times are getting longer and longer – in some cases as long as 22 weeks – and the volatility of the mortgage market and falling customer confidence is leading to chains falling apart. "
So the prospect of a fully digital process that includes everyone is an attractive one. "For consumers and everybody else, what we need is transparency, certainty, and accessibility. And digital delivers all of those things," Rudolf says. "If we gather all of this information digitally and have a view of the chain, then you can see what's going on at any one time with real-time progress updates." 
Minimising the risk of fraud
One of the main questions posed by the conveyancing community about embracing digital more generally (and HM Land Registry's plans more specifically) is about minimising the risk of fraud, and where liability will lie if something goes wrong. 
Property fraud experts say they've seen a rise in cases over the pandemic, as criminals take advantage of not having to meet conveyancing solicitors, mortgage brokers and surveyors in person. 
Rudolf points to examples in Norway, where the use of digital ID has actually reduced the incidences of fraud by as much as 1,000%. "Actually you're not going to be liable if there isn't an issue. With digital ID the reduction in fraud is huge." She also suggests the current system isn't really fit for purpose in terms of preventing fraud – it's just that it's always been done that way. "You're relying on certified copies of documents when you don't know who's certified them, you don't know if these documents are real, or who the witnesses are."
Tackling the skills crisis
Conveyancers already have a lot on their plates in terms of responsibilities, but embracing digital tools can alleviate some of the pressure and free up time for professionals to focus on more complex cases and tasks. 
"It's not just about identifying people and verifying their identity, it's also about assessing their source of funds, source of wealth, but also anything within the transaction that would indicate a fraudulent activity was occurring ... [and] continuously reviewing the transaction," Rudolf says. "And of course the work involved in collecting anti-money laundering (AML) documents for conveyancers, estate agents, lenders, for brokers – because we're all doing it multiple times – is a huge cost to our resources. Technology can replace a lot of that." 
That's particularly important during a year when staffing has been one of the biggest challenges for the industry. "It's really hard to recruit and retain staff, and people feel they haven't got enough time to do these things properly. The amount of time and human resource we waste on trying to identify potential frauds and submitting unnecessary subject access requests (SARs) and waiting for responses ... These can all be replaced by technology." 
Taking inspiration from the rest of the sector
Change is never easy but in many ways, the residential side of the sector has become something of a laggard in comparison to the rest of the legal industry. 
"Why don't we have qualified electronic signatures now which enable dispositions to go ahead without witnesses? They already do that in commercial law. We can absolutely do it in the residential sector, so that people don't have to wait and print out all of the pages from their property information firm – single sided – and then sign it and post it back to their conveyancer via Royal Mail, who may be on strike. I mean, how ridiculous is that and how much time does that add on to the process?"
Overall, Rudolf is incredibly positive about the potential for the conveyancing profession to embrace technology. Digital property transactions are "absolutely brilliant for the consumer, and brilliant for the industry," she adds. "And let's not forget how good it is for the economy. If we're preventing fraud, then transactions are happening. VAT is payable, tax is payable, stamp duty is payable." 
Mike Harlow, Beth Rudolf and Timothy Douglas were speaking at a webinar about paperless property transactions, hosted by Thirdfort's Head of Legal, Sam Ruback. Contact us to find out more about how Thirdfort is helping property professionals prepare for this high-velocity digital transformation.
Subscribe to our newsletter
Subscribe to our monthly newsletter for recaps and recordings of our webinars, invitations for upcoming events and curated industry news. We'll also send our guide to Digital ID Verification as a welcome gift.
Our Privacy Policy sets out how the personal data collected from you will be processed by us.