Strutt & Parker cuts the time that KYC takes by 48 hours
Published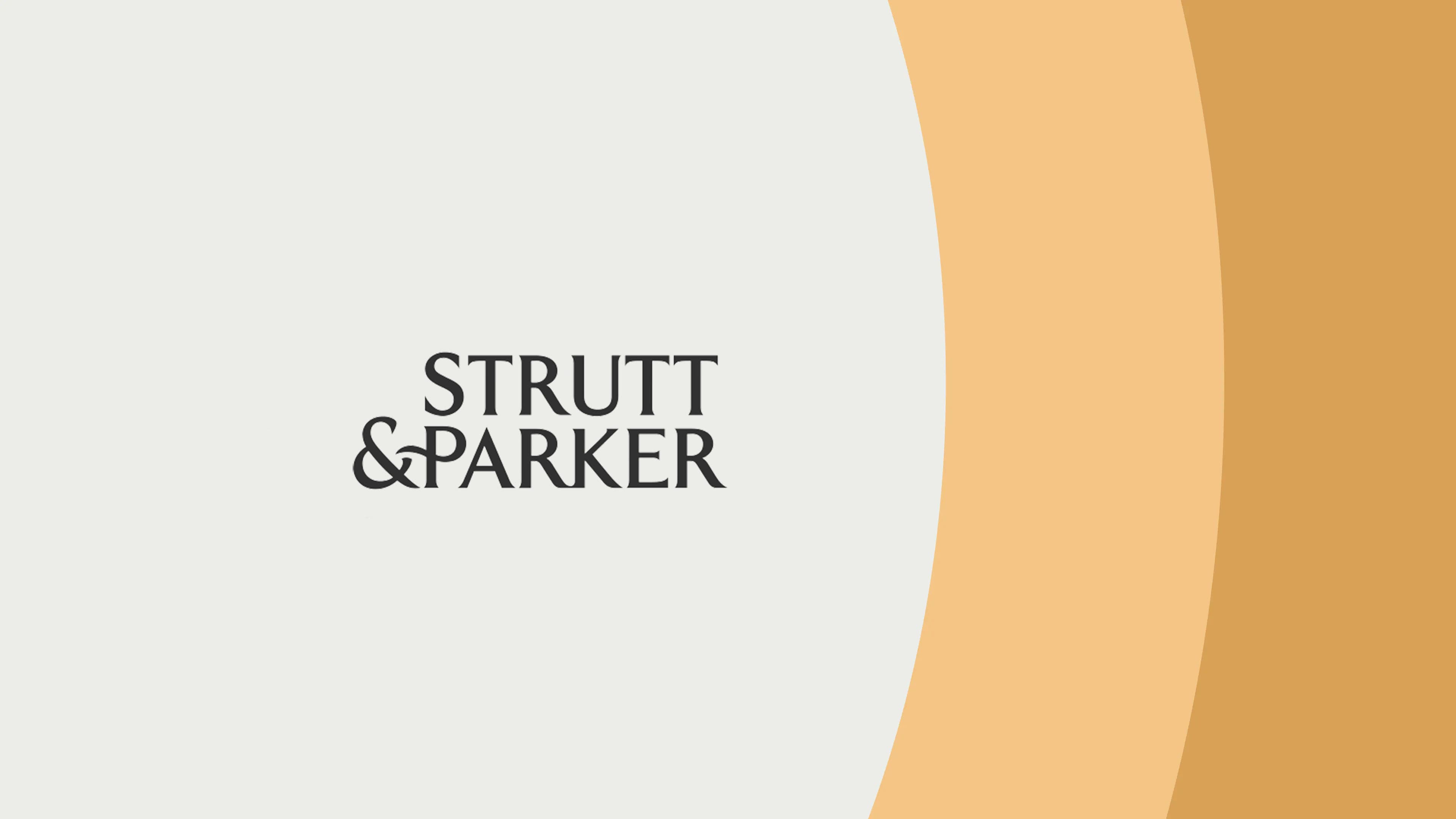 Strutt & Parker, one of the UK's leading Estate agents, was founded over 135 years ago and since then have grown to a network of over 50 offices across the UK. They pride themselves on being diligent and trustworthy advisers who provide an exceptional level of service across the property spectrum.
What were they looking for?
Strutt & Parker operates in the prime residential and commercial property markets, making their onboarding process particularly important. Prior to using Thirdfort they were gathering certified copies of documentation in person.
They needed a solution that would help speed up the documentation gathering process from clients and counterparties and enable their clients to carry out the necessary checks remotely.

They needed a solution that allowed them to onboard clients who do not reside in the UK.

They also wanted a secure solution that was easy for both the staff and clients to use and trust.
We wanted a solution that clients could use remotely that would save our people time in the offices, and that would reduce our clients and counterparties' need to pay solicitors fees for certifying documents. Thirdfort was a good example of that."
Richard Long, Head of Client Onboarding
Implementing Thirdfort
Strutt & Parker now uses Thirdfort for ID verification and Source of Funds verification. When it came to implementing the new system, Thirdfort helped to train hundreds of staff on how to get the most from Thirdfort.
We roll out a number of systems and I think it's fair to say this is the one that we don't really receive any questions about because it is so straightforward. They plug in a client's details, send off a message and wait for the notification that the client has done it."
Emma Leigh-Kilpatrick, Head of Operations within the Client Onboarding team
The implementation of a new system has been helped by how accessible and easy to understand Thirdfort reports are.
In terms of the report that we receive, it's standardised. So it's very easy to train people on how to read them and what they should be looking for."
Richard Long, Head of Client Onboarding
One concern that Strutt & Parker had when implementing Thirdfort was that less tech-savvy clients would struggle to use an app. However, they have found that not to be the case.
I think initially we were a bit nervous that some of the less tech-savvy clients would be wary of it, but actually they're the ones that seem to like it the most. They take a lot of care in reading the instructions and have given positive feedback."
Emma Leigh-Kilpatrick, Head of Operations within the Client Onboarding team
No more delays
Strutt & Parker has made the process of completing Know-Your-Customer (KYC) checks much faster, enabling their teams to spend more time focusing on providing their clients with a great service. This includes reducing time spent on admin such as chasing clients to provide the necessary information, as Thirdfort sends reminders to their clients on their behalf.
By using Thirdfort we estimate we have reduced the KYC turnaround time by 48 hours – and up to five days in more rural locations."
Emma Leigh-Kilpatrick, Head of Operations within the Client Onboarding team
The results
KYC turnaround time was reduced by 48 hours, and even more in rural areas.

86% of clients completing their checks within a day of receiving the invite to download Thirdfort.

Almost 1,000 clients have completed their ID checks with Thirdfort in the past five months.
I would say that if you are dealing with a large volume of retail clients then Thirdfort is fantastic. It is a great tool and very quick and easy for clients to follow and understand. And the quality of the report that you receive back is to a level that it makes it intuitive to do your analysis post that."
Richard Long, Head of Client Onboarding
Subscribe to our newsletter
Subscribe to our monthly newsletter for recaps and recordings of our webinars, invitations for upcoming events and curated industry news. We'll also send our guide to Digital ID Verification as a welcome gift.
Our Privacy Policy sets out how the personal data collected from you will be processed by us.