How Thirdfort gives Kinleigh Folkard & Hayward's compliance team comfort and peace of mind
Published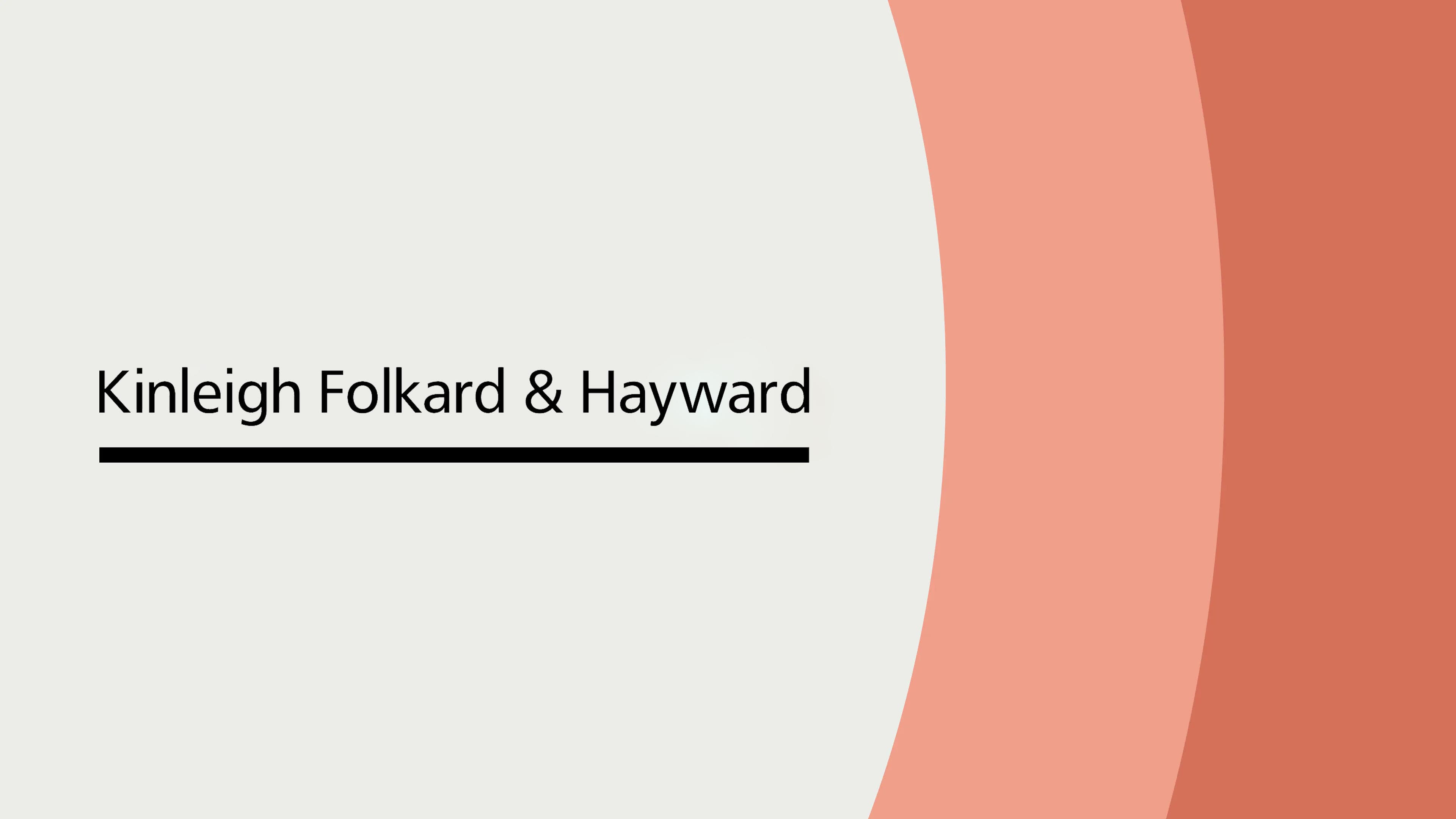 With over 900 people in more than 60 branches, Kinleigh Folkard & Hayward are one of London's leading property services groups, offering a range of services to the capital's property market. Their compliance team was looking for a digital tool for ID verification and AML checks that was easy for their clients to use and gave them results that they could trust.
Prior to Kinleigh Folkard & Hayward using Thirdfort, Nicola Thivessen, Director of Group Compliance, and Sydney Austin, Senior AML Officer, were looking for a new digital ID and AML tool to improve and enhance their client due diligence screening process which:
Offered an excellent user experience for their clients.

Made the process easy for the teams in their branches. 

Produced detailed reports, with results they could rely on. 
For us, it was all about the client journey. We needed to make sure that our clients were comfortable with the system and found it easy to use."
Nicola Thivessen, Director of Group Compliance
After a short trial Nicola and Sydney decided to roll Thirdfort out across the whole Kinleigh Folkard & Hayward network. They use Thirdfort's app-based ID verification tool which also gives them instant AML screening and electronic address matching. In those limited cases where an app-based check is not suitable or possible for the client, they use Thirdfort's standalone AML screening tool. 
Peace of mind and comfort 
The introduction of Thirdfort across the Kinleigh Folkard & Hayward branches has given Nicola and Sydney peace of mind and comfort that a standardised, easy to follow and effective process is being used. This is helped by the fact that the feedback from the teams using Thirdfort day-to-day has been that it is saving them and their client's time. 
Thirdfort gives me peace of mind and comfort because of the streamlined process and the insight that the reports give us. It means that we are able to pick up on potential red flags, easily investigate them, and feel far more comfortable with what the reports are telling us."
Nicola Thivessen, Director of Group Compliance
For Kinleigh Folkard & Hayward, the use of Thirdfort means time-savings for their branches but for their central compliance team it means they can better focus their time and attention.
I can now spend my time delving deeper into the more complicated issues like analysing suspicious activity or adverse media without worrying too much about the basics because that's being handled."
Sydney Austin, Senior AML Officer
Backed by people 
When Nicola and Sydney were selecting a provider it was of course important that the technology worked efficiently and provided reports that could be reviewed easily. But what made Thirdfort stand out to them is the people and the support behind the technology. This has helped with the implementation of Thirdfort across the organisation. Whether that be from initial training, supporting materials and information to the ongoing support that the team and their clients receive. 
Thirdfort's approach to training and support is quite unique. From helping us to train our teams and providing us with help sheets to involving us in new product development, it made Thirdfort stand out."
Sydney Austin, Senior AML Officer
What would Nicola's advice be to senior compliance professionals looking for a digital ID verification and AML tool?
Look for a provider that is trustworthy, client-focused and innovative. Thirdfort is always striving to do more, with the client's best interests at heart. We have absolute trust in the results that Thirdfort delivers which is absolutely critical."
Nicola Thivessen, Director of Group Compliance
Subscribe to our newsletter
Subscribe to our monthly newsletter for recaps and recordings of our webinars, invitations for upcoming events and curated industry news. We'll also send our guide to Digital ID Verification as a welcome gift.
Our Privacy Policy sets out how the personal data collected from you will be processed by us.