Collaborating to elevate conveyancing - Thirdfort partners with On Point Data
Published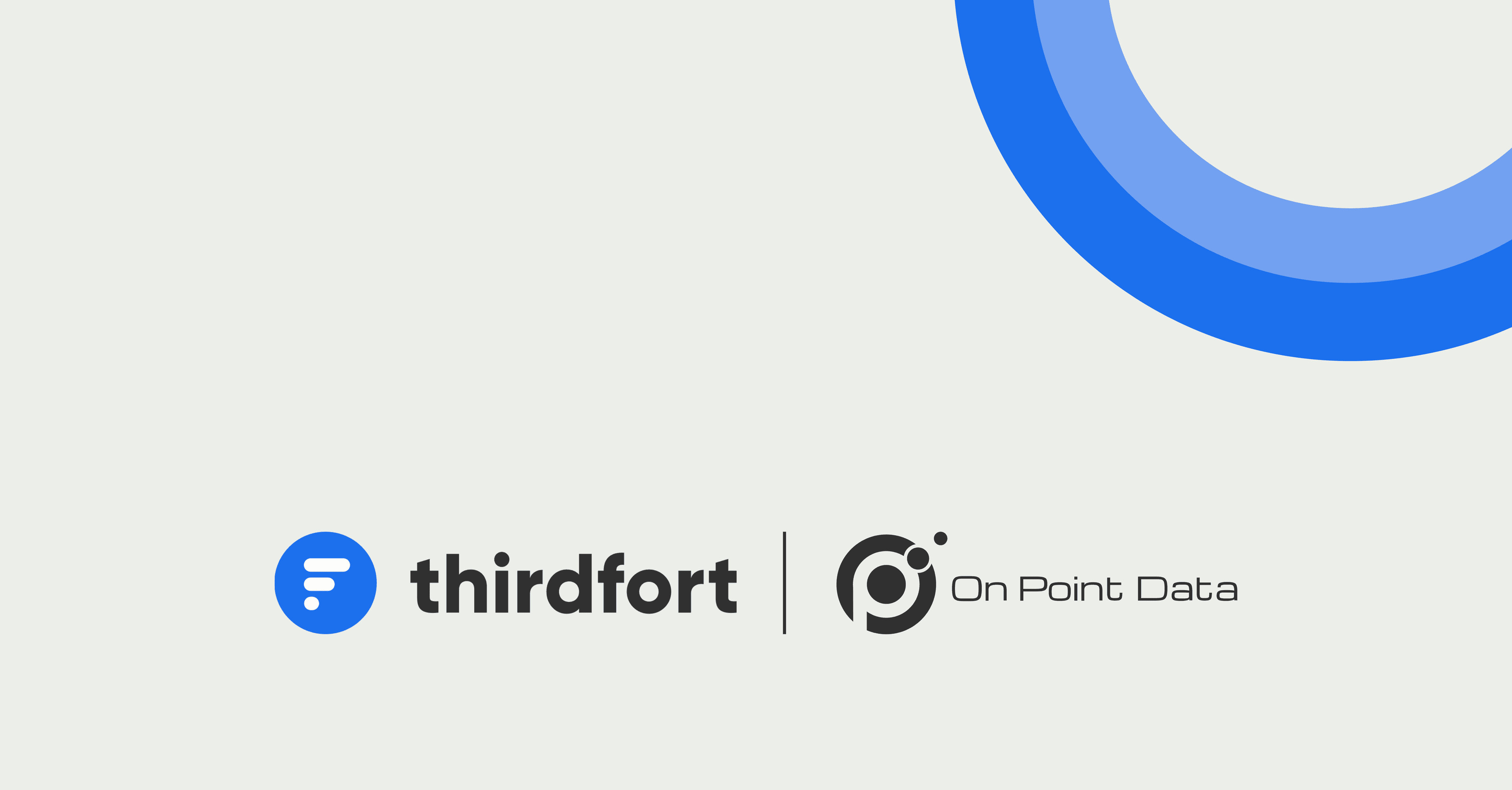 Thirdfort partners with On Point Data
Thirdfort has partnered with new conveyancing search provider On Point Data, giving their clients access to vital, anti-money laundering solutions including ID and Source of Funds verification. The partnership combines Thirdfort's cutting-edge technology with On Point Data's unparalleled service, extensive industry experience, and promise to keep the needs of conveyancers at the heart of their business. 
"I am thrilled to announce our full integration and partnership with Thirdfort, a leading provider of AML and source of funds checks. This collaboration brings immense benefits to our valued clients. By incorporating Thirdfort's advanced technology and expertise into our services, we can offer our clients unparalleled accuracy, efficiency, and security in conducting crucial AML and source of funds checks.
This integration empowers On Point Data to deliver comprehensive due diligence solutions, ensuring regulatory compliance while mitigating financial risks. We are excited to embark on this partnership and continue providing our clients with the highest standards of data integrity and protection."
Jeremy Dorkins, Co-founder and Director at On Point Data
On Point Data was founded on the premise that conveyancers and their teams deserve an authentic, people-first solution, allowing them to un-clog their workflows and provide exceptional service to their clients. Their mission to change the face of conveyancing is shared by Thirdfort as we develop products that improve the experience of conveyancers and their clients during the increasingly complicated process of buying and selling a property.
"We are always keen to collaborate with innovative businesses and On Point Data is already proving the appeal of its offering within the market. On Point Data offers a unique proposition for the conveyancing profession: Personal service powered by the best search technology available. Jeremy and Kevin have over 35 years experience working within the industry, they have a deep understanding of conveyancing and we are excited to work with them as they continue to innovate and challenge the status quo."
Teddy Ludmer, Head of Partnerships at Thirdfort
Subscribe to our newsletter
Subscribe to our monthly newsletter for recaps and recordings of our webinars, invitations for upcoming events and curated industry news. We'll also send our guide to Digital ID Verification as a welcome gift.
Our Privacy Policy sets out how the personal data collected from you will be processed by us.