Thirdfort and InTouch partner to help conveyancers tackle fraud risks
Published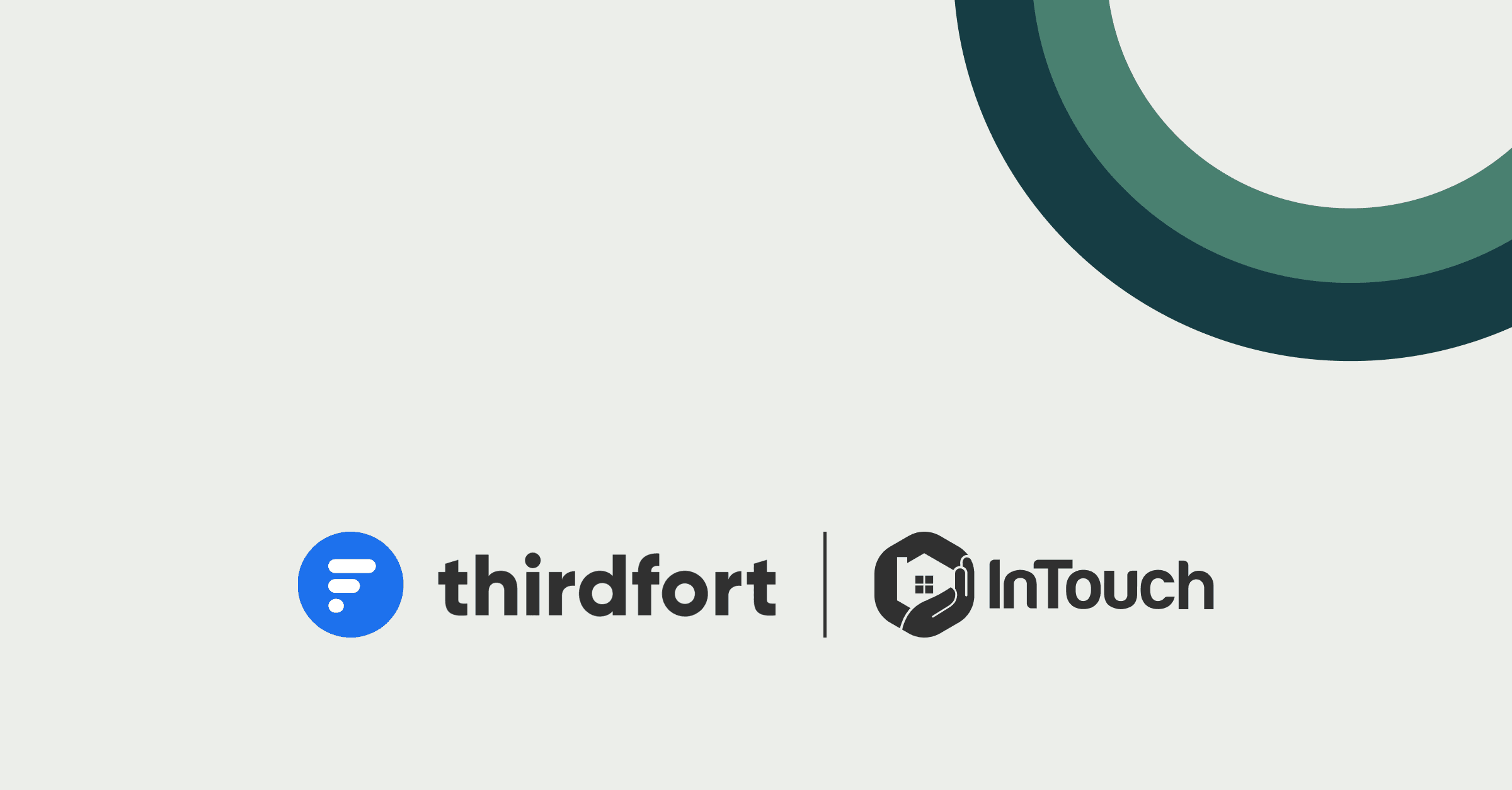 Thirdfort has partnered with conveyancing Case Management Software (CMS) InTouch. The partnership is part of our strategy to better help property professionals meet their growing regulatory requirements. 
The seamless and flexible integration enables InTouch's clients to conduct KYC, AML and SoF verification all within the InTouch platform, powered by Thirdfort's market-leading technology. The integration removes the need for conveyancers using InTouch's software to bolt on additional pieces of software to conduct fraud checks, helping speed up the transaction process.
Thirdfort is the only platform to combine digital ID, AML and SoF verification alongside Open Banking and transaction-specific data. It rapidly informs property professionals of onboarding risks for individuals and corporates, enabling them to begin transacting with new clients more quickly. Thirdfort is used by more than 850 conveyancing firms, law firms, and estate agents.
InTouch is an innovative conveyancing case management system, with a growing client base. Our API-led integration enables their clients to meet compliance requirements within one platform, saving them both time and maximising profitability. By partnering with innovative legal and property software InTouch, we can enhance the value of both platforms. As an integration first business, this partnership is further demonstration of how we're helping to protect life's big transactions."
Teddy Ludmer, Head of partnerships at Thirdfort
InTouch is a cloud-based conveyancing case management system. The platform enables conveyancers to complete a property transaction from quote to completion while automatically keeping all parties up to date. InTouch helps improve transparency, communication, and automation for those involved in a property transaction. 
InTouch was launched several years ago when co founders Marvin & Dale Rounce bought their first property and found problems with the process. The aim and core values of InTouch are to help the conveyancer communicate effectively with the client through an interactive portal. InTouch is used by leading law firms across England, Scotland, Channel Islands & Australia.
We are delighted to integrate with Thirdfort, which helps reduce risk to our clients with automated ID verification, AML compliance and source of funds checks. The efficiency and automation of our integration with Thirdfort, means our clients instantly save time and reduce data entry errors by not having to enter data more than once."
Dale Kime, co-founder of InTouch
Subscribe to our newsletter
Subscribe to our monthly newsletter for recaps and recordings of our webinars, invitations for upcoming events and curated industry news. We'll also send our guide to Digital ID Verification as a welcome gift.
Our Privacy Policy sets out how the personal data collected from you will be processed by us.