Meet a Thirdfort Partner: Lawyer Checker
Published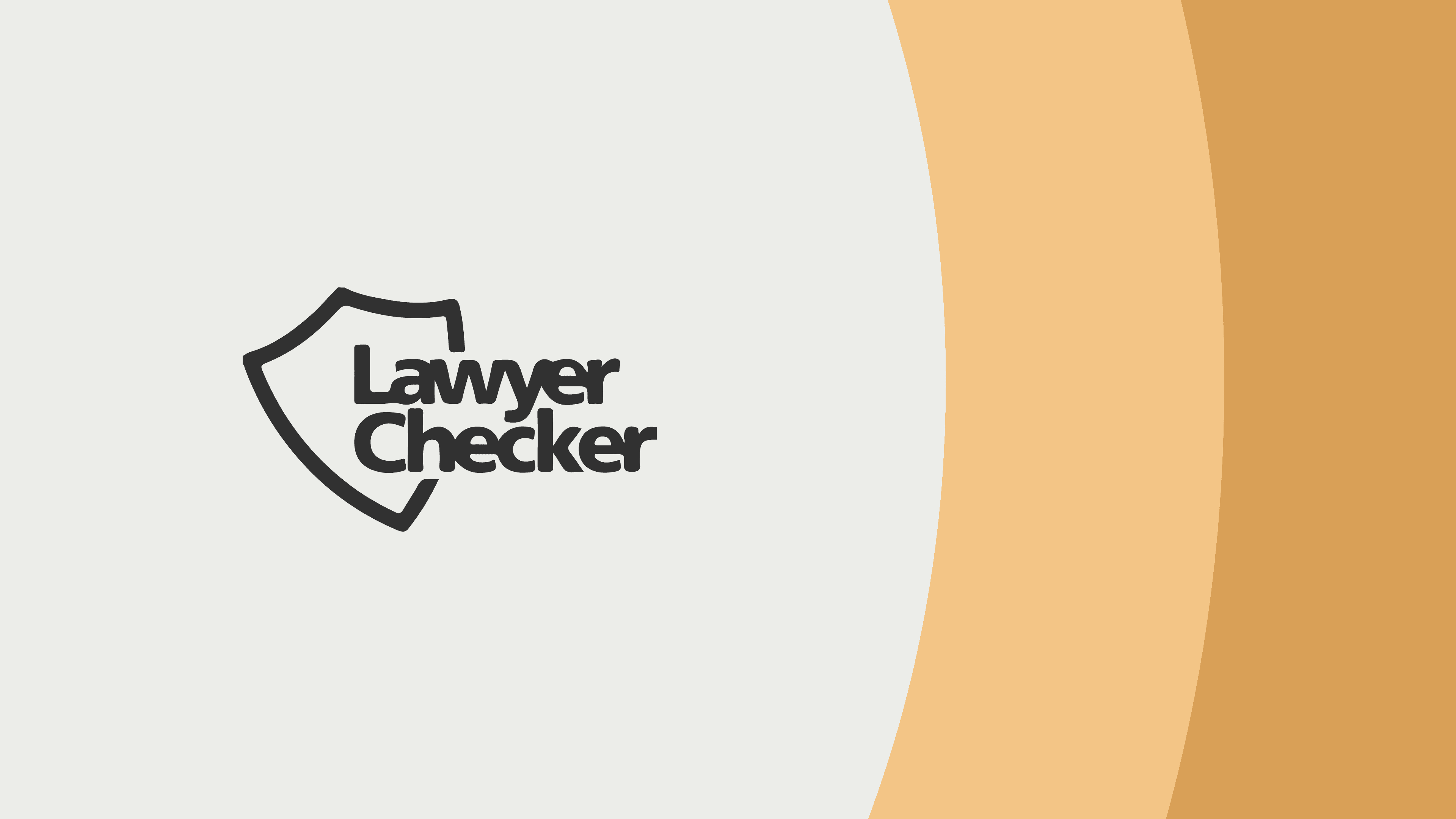 One of the ways we keep our product continually innovative at Thirdfort is through our partners. We work with partners like Lawyer Checker to share seamless AML checks through their platform and help reduce risk for law firms and their clients. We spoke with Lawyer Checker to find out how Thirdfort helps them stay competitive and risk-averse, without sacrificing a smooth client experience. 
We recognised early on that Lawyer Checker were solving a real problem within the conveyancing sector with their Account and Entity Product. We have welcomed working closely with Lawyer Checker and they remain a key partner of ours as we continue to develop practical solutions for law firms using the very latest technology.
Olly Thornton-Berry, MD and Co-founder at Thirdfort
Tell us a little bit about Lawyer Checker...
Lawyer Checker was founded in 2011 to provide comprehensive fraud mitigation solutions for conveyancers and their clients. As market leaders, Lawyer Checker offer consultative and proven due diligence that is easy and effective for law firms to utilise. Our solutions are created using data, technology, products and services to solve challenges law firms face helping to defend and educate the legal sector. Our flagship Account and Entity Screen product, which has had over a million searches to date, helps conveyancers to ensure all due diligence is completed in transfer of funds. Lawyer Checker also understands the ever-growing risk of cyber-crime to the legal sector and are a certified body for Cyber Essentials and Cyber Essentials Plus. We offer a range of cyber security products and services to help firms defend against internet borne threats.
How does Thirdfort integrate with Lawyer Checker?
Thirdfort is complementary to the anti-money laundering products that Lawyer Checker provide. Alongside our suite of other risk management products collectively we can help law firms to be risk-averse throughout the conveyancing process. Thirdfort shares the same risk-averse culture that we have at Lawyer Checker to help protect the legal sector. Law firms that use the Lawyer Checker platform have access to Thirdfort through our seamless integration. This provides our law firms access to a best in class ID & AML product from within the same platform they are already using for their other risk management products
How does this partnership benefit Lawyer Checker clients?
Lawyer Checker has been offering Thirdfort services since the product was originally launched in 2019. Lawyer Checker's long-term partnership with Thirdfort has allowed us to support our clients with client onboarding and so they can utilise the services via one provider and portal. Having one place to store all their reports, one set of log in details and billing from one supplier creates a much simpler and streamlined process for our clients. Firms can access numerous products in one place and with one set of login credentials.
How has partnering with Thirdfort benefitted your business?
Partnering with Thirdfort has allowed Lawyer Checker to offer more solutions within the conveyancing market to our clients to support them in managing risk. It has also allowed us to educate our clients about the onboarding risk and regulations to support our clients with a safer, faster and more secure onboarding process. Thirdfort also fits nicely with our Account and Entity Screen product which checks the account details of a conveyancer you are sending funds to against our unique database. This allows us to offer our clients risk management products at both ends of the conveyancing process to ensure maximum due diligence and risk management is completed.
Our partnership with Thirdfort has allowed us to offer our valued clients additional risk management tools using the latest technology. Thirdfort fits perfectly with our Lawyer Checker suite of products. Collectively we thrive on defending the legal sector from cyber criminals and online threats. We're proud to offer the conveyancing industry a solution which is in line with HM Land Registry guidance - a key milestone in our partnership.
Karen, Commercial Director at Lawyer Checker 
What made Thirdfort stand out? 
Thirdfort are forward thinking and at the forefront of legal technology which allows us to offer our clients the most innovative solutions out there. Recognising our knowledge of the conveyancing sector, Thirdfort came to us in the very early stages of their development for input into the initial product and we have worked closely together ever since.
How do you help your clients implement and use Thirdfort?
After the initial demo for onboarding and training, we supply collateral guides and care packs for clients, then follow up with each firm. We have a dedicated operational support team who are skilled at assisting with phone queries. Clients have a case-by-case basis with any challenges or queries they face.
How did your clients respond to you offering Thirdfort?
Our clients responded very positively to our offering of Thirdfort. Thirdfort effectively fits into our suite of products, and we have seen a period of high take up and interest since our partnership in 2019 began. Many of our law firms use Thirdfort across the board and it has particularly been recognised to assist private client departments whose clients have found it simple and easy to use. It is clear the legal industry is moving towards using legal technology more frequently. Further to this, over the past 12 months we have had numerous record-breaking months with Thirdfort as the product continues to be developed.
Want to know more about partnering with Thirdfort to offer efficient, compliant AML checks like Lawyer Checker? Get in touch with our Partnerships team at [email protected] for more info. 
Subscribe to our newsletter
Subscribe to our monthly newsletter for recaps and recordings of our webinars, invitations for upcoming events and curated industry news. We'll also send our guide to Digital ID Verification as a welcome gift.
Our Privacy Policy sets out how the personal data collected from you will be processed by us.