Thirdfort raises £700K seed round
Published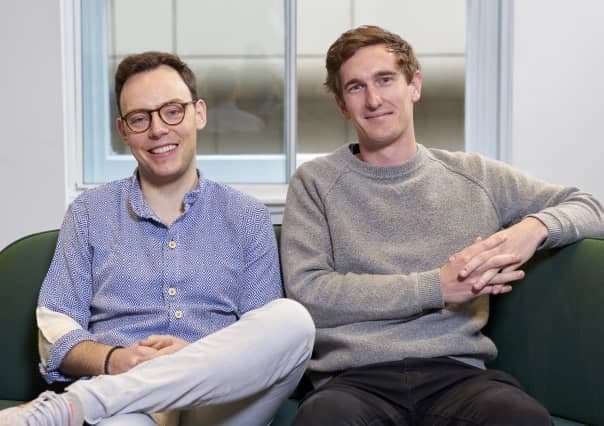 Thirdfort raises £700K led by Mishcon de Reya and a personal investment from Chris Marks, CEO of NatWest Markets to accelerate its digital ID and source of funds app for conveyancers and property lawyers.
Thirdfort has raised a seed round of £700,000 led by Mishcon de Reya and a personal investment from Chris Marks, CEO of NatWest Markets, with support from all existing investors including Alex Chesterman and Lawyer Checker.  It brings the company's total investment raised to £1.3 million and will be used to accelerate product development and grow its team.
Thirdfort is a web and mobile app which combines document scanning and facial recognition technology with Open Banking to streamline identity and source of funds checks carried out by lawyers in property transactions. Its product transforms the highly inefficient, manual and insecure methods currently used by lawyers and helps improve identity verification and money laundering compliance. The idea for the business came about when the founders' friend was defrauded out of £25k when purchasing a property, a type of fraud which according to the Land Registry has increased 20-fold since 2015.
Over the past year, FCA regulated Thirdfort has launched its product to the conveyancing market, achieving well over 1,000 app downloads per month, grown its team to 11 permanent employees and partnered with mortgage brokers, Altura Mortgage Finance and The Mortgage Brain, signalling a significant move into the mortgage broking market.  
This funding validates Thirdfort's success in creating a platform with usage growing at over 50% month-over-month and having attracted some of the UK's top conveyancers.
Commenting on the investment, Thirdfort's MD and Co-founder Olly Thornton-Berry said:
"We are not only seeing an alarming increase in property fraud but transactions are now taking an average of 16 weeks with Brexit levels of stress and frustration. Conveyancers are under increasing pressure to complete work for ever decreasing fees while regulators layer on additional compliance requirements that often require forensic expertise to assess a client's ID documents and the source of their funds. With this new funding, we can scale Thirdfort to relieve more conveyancers of this burden by helping them onboard clients in minutes not weeks.  
This funding will also help us expand into the mortgage broking market in which the same ID and source of funds checks are just as manual and yet duplicated. We recently took our first step having partnered with Altura Financial Services and The Mortgage Brain."
Chris Marks said:  
"Lawyers face huge challenges when complying with the extensive anti-money laundering regulations. I was very impressed with Thirdfort's approach to both reducing administration and increasing security when validating clients' ID and the source of their money. I have seen that these challenges are just as great for lenders and I'm excited about Thirdfort's next steps into the mortgage world to address some enormous industry challenges."
Nick West, Chief Strategy Officer at Mishcon de Reya said:
"We are delighted to follow-on our original investment in Thirdfort and support the company's continued growth. Over the past year, Olly, Jack and the team have built a fantastic product that is transforming client onboarding – enabling law firms to offer their clients a modern, streamlined, tech-enabled experience. Thirdfort's commercial success over the past 6 months is a testament to how hard they've worked with all market participants – consumers, law firms, regulators, mortgage brokers and banks – to deliver something that works for everyone."
Request a demo to find out more about Thirdfort's ID and source of funds solution.  
Related links:
Subscribe to our newsletter
Subscribe to our monthly newsletter for recaps and recordings of our webinars, invitations for upcoming events and curated industry news. We'll also send our guide to Digital ID Verification as a welcome gift.
Our Privacy Policy sets out how the personal data collected from you will be processed by us.