From our Co-founders: Thirdfort secures £15M series A funding
Published


Olly Thornton-Berry
Co-Founder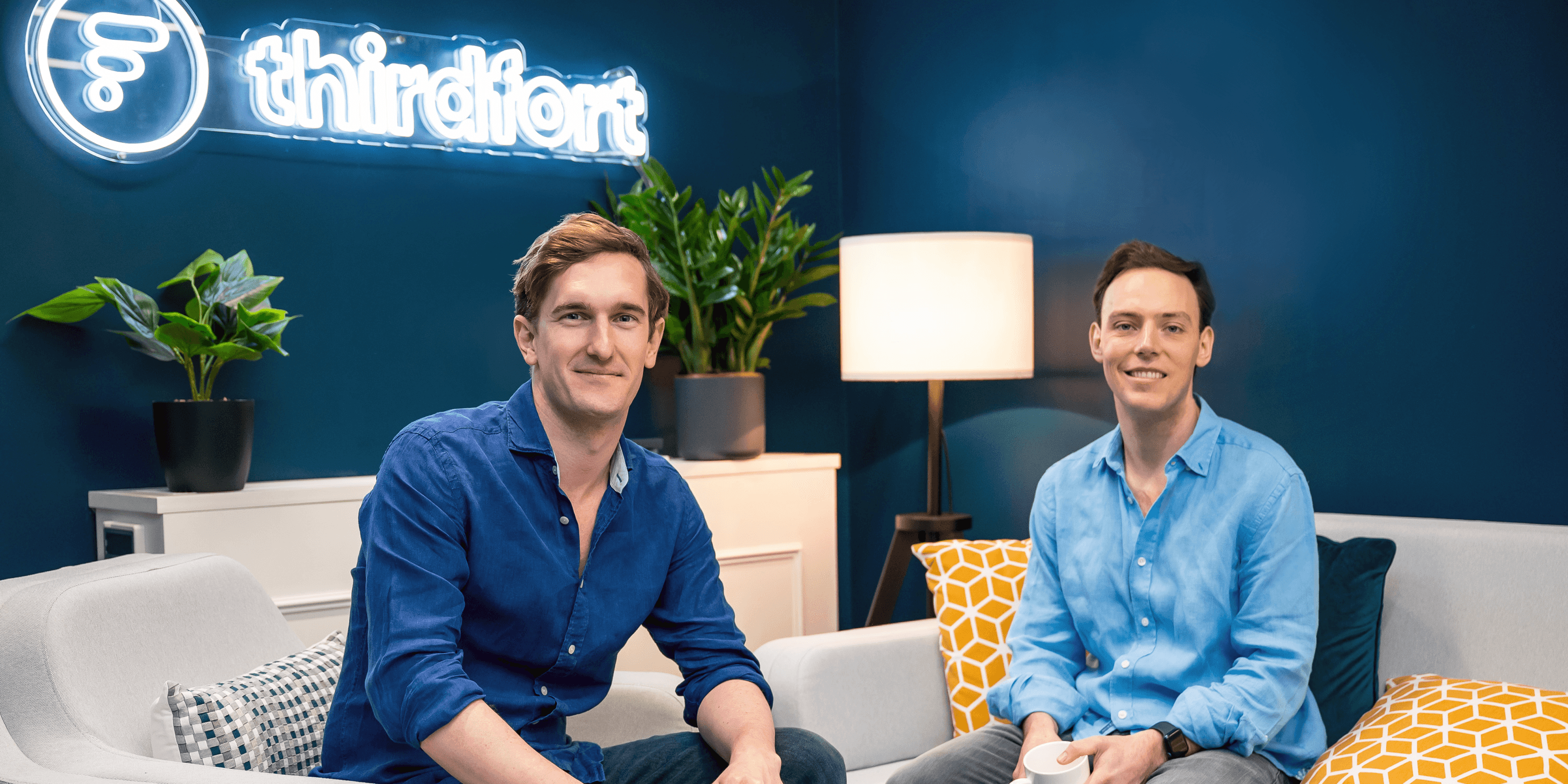 The last two years have been a whirlwind.
In January of 2020, we were a team of 10 with 30 business clients and one industry partner. Fast forward to today, and we're 100 Thirdforters with 700 business clients and 15 leading partners who have integrated Thirdfort. 
At times, it felt like a fire hose to the face. We know those in the legal and property space have equally had the most relentless 24 months with the upheaval of Covid-19 and a resurgent property market.
Still, we made it through. Today, we're delighted to announce that we've taken the first institutional investment of £15m from Breega and Element Ventures! 
With recent events bringing into sharp focus the importance of spotting and preventing money laundering and other fraud, we sympathise with professionals who are trying to protect their businesses and clients while facing a tidal wave of increasing regulation and fraud risk.
Today, client ID verification, source of funds confirmation (guilty until proven innocent) and client funds transfer requests still predominantly rely on disjointed and paper-based processes. Fraudsters and money launderers are ruthlessly exploiting this by using fake IDs, falsified financial records and companies with obscure ownership structures.
We're building the first platform for businesses to use on both individuals and corporate clients that encompasses KYC (know your client) and AML (anti-money laundering), Source of Funds, and secure payments - all powered by best-in-class tech, Open Banking, and our own proprietary risk engine.
Clients of businesses using Thirdfort have the option to download our mobile app to connect bank feeds, input verification data and soon, securely send funds to their professional advisers. This seamless experience reduces onboarding time to minutes and helps businesses turn compliance into a competitive advantage. The mobile app has been downloaded by over 500,000 individuals in the UK over the past two and a half years.
For so many businesses to trust us to be the first point of engagement with their clients is a huge privilege. We'll continue to raise the bar on delivering a beautifully secure experience for clients of our business users - many of whom we know are going through some of life's biggest moments, such as purchasing a property, settling a probate matter or getting a mortgage. 
We'd like to thank our hard-working and dedicated team, our investors, and of course our clients who use Thirdfort. 
All the best,
Olly Thornton-Berry and Jack Bidgood
Co-Founders
Subscribe to our newsletter
Subscribe to our monthly newsletter for recaps and recordings of our webinars, invitations for upcoming events and curated industry news. We'll also send our guide to Digital ID Verification as a welcome gift.
Our Privacy Policy sets out how the personal data collected from you will be processed by us.