The seven habits of highly effective estate agents
Published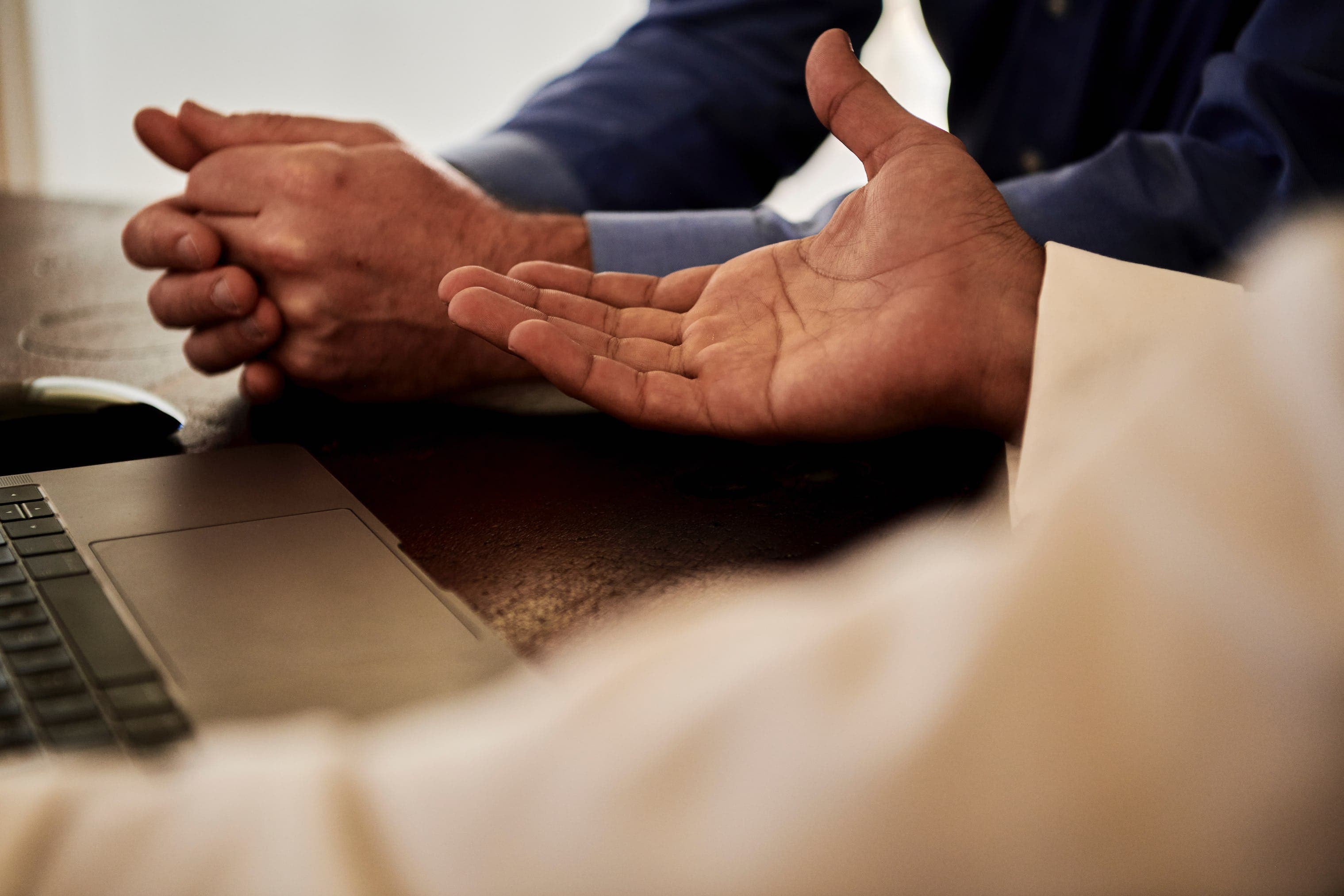 Digital empowerment isn't just a passing trend. It's a vital part of how agents engage with their customers, their colleagues and manage their work-life balance. 
It can be hard to change the way you've always done something at work. But the circumstances around the pandemic have been so disruptive that estate agents have been left with no choice but to change too. Indeed many believe the current customer engagement process is ripe for disruption. A survey by the Landmark Estate Agency Services recently found that 68% of estate agency leaders believe it's too time consuming, 58% say it's prone to human error and 56% say it's too cumbersome. 
As agents adjust to the 'new normal', there's an opportunity to embrace technology in the long term and reimagine the way the sector operates forever. Here are the seven habits of highly effective – and digitally empowered – estate agents of tomorrow. 
They provide convenience
Virtual 3D tours have taken off during the pandemic, and while these aren't expected to completely replace in-person viewings, they will play an important role in the sector's future. 
Buyers want more information about a property before making the time in their busy schedules to visit in person – or buy a property without even visiting at all. Other technology such as virtual staging can also help customers see themselves in a property and increase the likelihood of converting a sale, and more convenient lines of communication are helping agents collect leads outside of working hours. The number of online chat conversations on agent websites, for example, increased by 109% in Q1 2021, compared to Q1 2020. The majority (75.3%) were people looking to buy or sell their home. Agents are also increasingly using other customer-favoured channels to engage, such as Facebook and WhatsApp. 
They use data to personalise
The benefit of more homeowners moving to search and interact online is agents now have access to more data than they've ever had before. That offers more opportunities for personalisation and delivering better customer service. Artificial intelligence can also be used tactically to offer customers a more intelligent breakdown of market information and provide more transparency and updates during a transaction. 
This sort of extra service is a real differentiator in a competitive market. David Harvey, a partner for hybrid agents the House Partnership, says: "High street agents can be short-sighted, short-term and obsessed with KPIs. Every client should be regarded as an individual with unique needs so that the advice our clients receive is always tailored and appropriate to their agenda, rather than the agents' … consumers are incredibly well-informed and an agent must add value to the process, not just simply focus on KPIs."
They're organised
Technology provides new opportunities to organise and automate. Real estate agent Brandon Marianne Lee says she relies on her digital system to make a difference. "Each of my clients get an email tag, a Google file folder and a Note that I fill with their requirements and the details of our tours. It's all digital so every single client is organised and right at my fingertips." Others will automate administrative tasks, such as identity verification and AML checks. 
In the Landmark Estate Agency Services' survey, 85% of estate agents believe it's likely that administrative tasks will be automated in the next four years so they can concentrate on more revenue generating activities. Proptech expert and futurologist James Dearsley says: "People think technology is disruptive. Quite often it is purely functional – a classic example of that is digital signatory. It's been around for years but it's only now [during the pandemic] that it's had a need within the sector and it's not going to go away." 
They collaborate
Highly effective estate agents collaborate with colleagues and partners seamlessly – and they use technology to do it. In more traditional agencies, a lot of time and opportunities are wasted ignoring potential referral work or delivering a frustrating customer experience. 
Tools such as cloud-based CRM systems allow teams to digitise their workflows and processes, meaning anyone from the team can quickly get an up to date idea of where each transaction is in the chain, wherever they are – whether working from home, in the office or on the road. And externally, agents are able to collaborate more effectively with the other parties in a transaction too – conveyancers, valuers and mortgage brokers – to keep everything running smoothly.
They boost their profile
Using social media channels to engage with new homeowners boosts agents' visibility and attracts new leads. Facebook, Twitter and Instagram ads can all be targeted to an exact demographic of a local area, and YouTube videos help boost agents' Google search rankings. Online reviews, which can often be overlooked because real estate is often a one-time transaction, can also provide prospective customers with reassurance. 
Foxtons COO, Patrick Franco, says: "Property and estate agency is fundamentally a people-based business and high levels of service will always achieve the best results. When you're dealing with property, the stakes are high and you need to know you're working with someone you can trust, who will work hard for you and deliver a great service." 
They're proactive
Being proactive about building up a strong pipeline creates endless opportunities for the best agents to close. They're regimented about making regular outbound calls or sending emails to potential sellers and following up with all potential buyers to stay in front of mind. It's not always about the sale either – offering updates, checking they're happy and offering support or help can all improve a homeowner's overall experience. 
Buying or selling a home is stressful and can take a long time, so anything an agent can do to alleviate that will minimise the risk of something going wrong. Kevin Shaw, MD residential sales at Leaders says: "Estate agency is a phenomenally competitive industry. It's those agents who put service at the top of agenda – and moreover tailor those services to meet the individual requirements of customers – that are most likely to succeed." 
Others will collect more information about potential buyers upfront and better qualify the properties they're interested in to focus more on certainty of income, rather than their volume of prospects. 
They're open to new technology
Technology is moving fast but the most effective agents will stay on top of new developments, identify which are going to be most beneficial to their day-to-day operations, and invest the time and energy in training so that they're able to make the most of new tools. 
Partnerships with proptech disruptors can also provide alternative revenue streams and cross-selling opportunities, such as recommending conveyancing partners and utility providers. 
Upskilling has been a real challenge for the industry to date, particularly as so much of it has relied on manual processes, but Increasingly more agents are recognising the need to hone the skills required to anticipate and support a homeowners' digital footprint when it comes to buying a home. 
—----
Forward thinking estate agents are embracing change and their businesses are benefiting greatly. 
By bringing in simple, user-friendly solutions like Thirdfort for estate agents, these firms are supercharging their sales teams with the tech they now need to negotiate competitively, and dramatically reducing the time it takes to onboard new customers. 
If you'd like to learn more about how your firm can automate AML and ID checks using Thirdfort, book a demo with one of our team here. 
Subscribe to our newsletter
Subscribe to our monthly newsletter for recaps and recordings of our webinars, invitations for upcoming events and curated industry news. We'll also send our guide to Digital ID Verification as a welcome gift.
Our Privacy Policy sets out how the personal data collected from you will be processed by us.