Is the traditional estate agency dead?
Published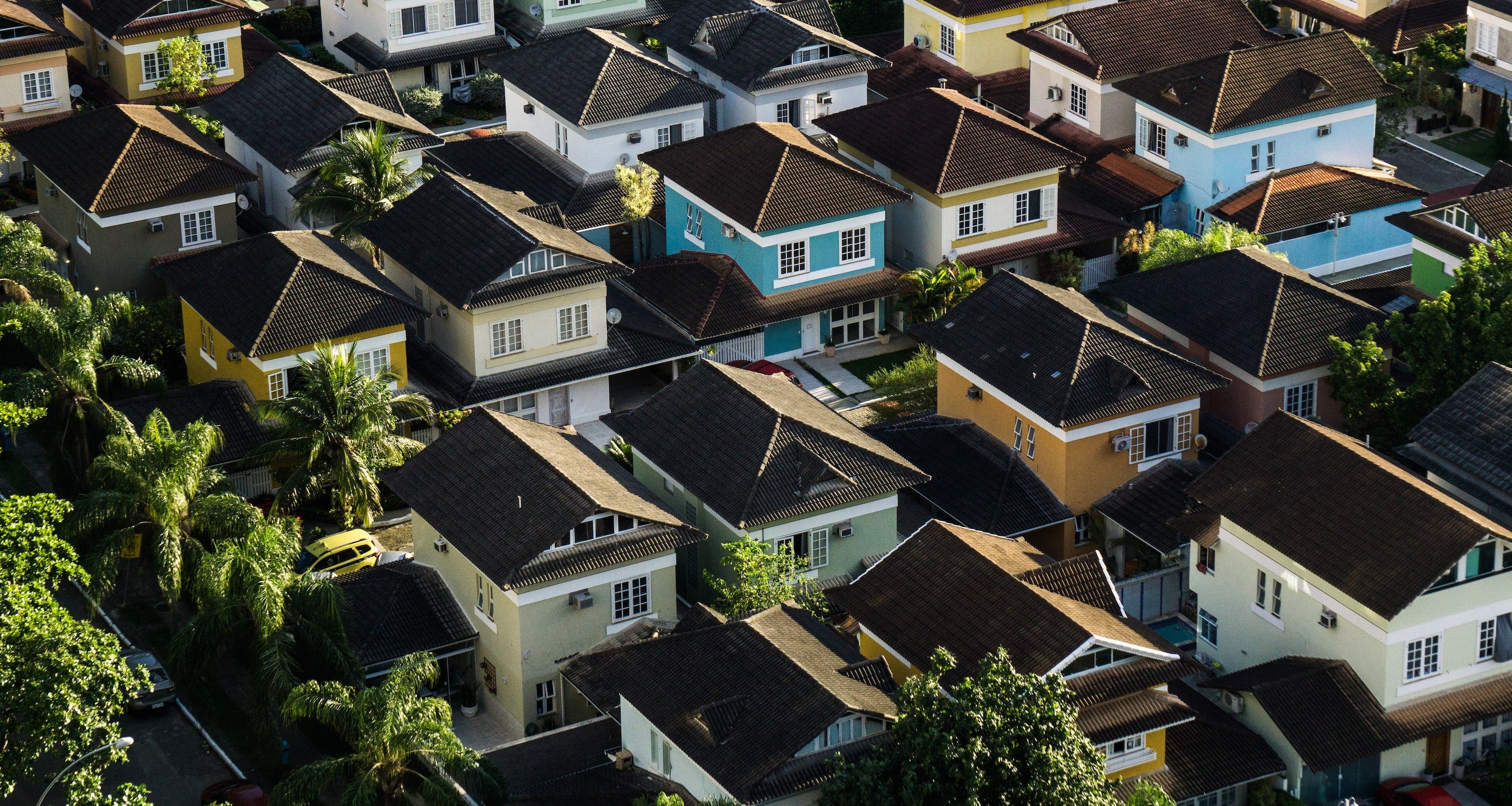 Amid a wave of online-only agents and increasingly tech-savvy homeowners, is there a place for the traditional high street estate agency?
In West Yorkshire, estate agent Dan Pearce has taken a different approach to promoting his business. He's built a booming franchise by using a picture of his face under the word 'incredible' on billboards and 'sold' signs: "People buy people. So for the brand, it doesn't say estate agency … it [shows] me and says what I do: Dan Pearce Sells Homes," he says.  
It's an approach that may raise some eyebrows in traditional high-street estate agencies. British agents aren't known for building their personal brands, unlike their US counterparts. Ex-Knight Frank agent Daniel Daggers, for example, recently resigned after posting pictures of high-end properties to his personal Instagram account, allegedly without the owners' permission. 
But increasingly, the boom of online-only agents, demands of tech-savvy home buyers, and the Covid-19 pandemic means the traditional high street estate agent is having to evolve. Here's how the way they do business is changing for good. 
More flexible fee structure
Online agents now account for 9.9% of the market share, with many of them offering a fixed rate to homeowners looking to sell their homes. And while there are benefits to a commission-based model that provides an incentive for the agent to achieve the highest selling price possible, experts believe that high street agents will become more flexible in the future. 
There may be tiers of service, for example, with optional extras (such as photography, viewings, staging, etc), allowing homeowners to opt for a more personalised solution. Other agents may turn the model on its head completely – the Worcester-based company FreeAgent247.com, for example, reverses the fees so that they're paid for by the buyer. The firm is now eyeing a national expansion after growing demand.  
Out of hours support
Online agents' call centres tend to be open during the evenings and weekends so they can deal with queries outside of working hours. They'll also often give homeowners access to online portals so they can make their own changes to listings or manage potential viewing times around the clock, without needing an agent's help. 
Which? has found online agents sell properties 38 days faster than traditional agents, but by using technology such as chatbots, customer portals and moving away from marketing brochures, high street agents can also accelerate the pace of a deal being closed. 
One-stop shop 
Brands that successfully build customer loyalty do so by making the home buying experience as seamless as possible. That means being a one-stop shop for anything they may need during the process, rather than handing customers back and forth to other parties. 
Agents need to be able to handle all of the valuations, photos, floorplans, identity checks and fraud protection themselves (or at least give the appearance of doing so). That also makes it easier to commit to ongoing support and updates throughout the entire process, giving homebuyers much needed visibility and reassurance. 
Virtual tours for example, often have view counters that can offer a good indicator of how quickly a property will sell, and some online agents also provide the ability to track viewings and feedback online. 
Emphasising local expertise
The main differentiator between online and more traditional estate agents is their local expertise. This is something that should be emphasised more in the future. "Sticking a value on a house in a row of terraces is relatively straightforward," property market analyst Neal Hudson says. "Whereas getting into the bigger money, judging what price the property should be on the market at is as much an art as a science."  
Research by The Advisory found the right high street agent can increase viewing numbers by 48%, offer numbers by 64% and achieve a 5% higher sale price. They can also find a more secure buyer 73% of the time. 
Jeff Doble, chief executive of the London-based high street agent Dexters tells the Financial Times: "They can't be local experts. Our offices cover less than one square mile; online guys are working in areas that are often 50 times that or more." For Dexters, 17 out of every 20 viewings come from agents chasing prospective buyers, rather than online enquiries. So traditional estate agents still have a lot to offer in this digital age, particularly when empowered by a few high tech tweaks. 
--
Forward thinking estate agents are embracing change and their businesses are benefiting greatly. 
By bringing in simple, user-friendly solutions like Thirdfort for estate agents, these firms are supercharging their sales teams with the tech they now need to negotiate competitively, and dramatically reducing the time it takes to onboard new customers. 
If you're interested in learning how your firm can automate AML and ID checks using Thirdfort, book a demo with one of our team here.
Subscribe to our newsletter
Subscribe to our monthly newsletter for recaps and recordings of our webinars, invitations for upcoming events and curated industry news. We'll also send our guide to Digital ID Verification as a welcome gift.
Our Privacy Policy sets out how the personal data collected from you will be processed by us.