Tackle needless duplication in property transactions with Secure Share
Published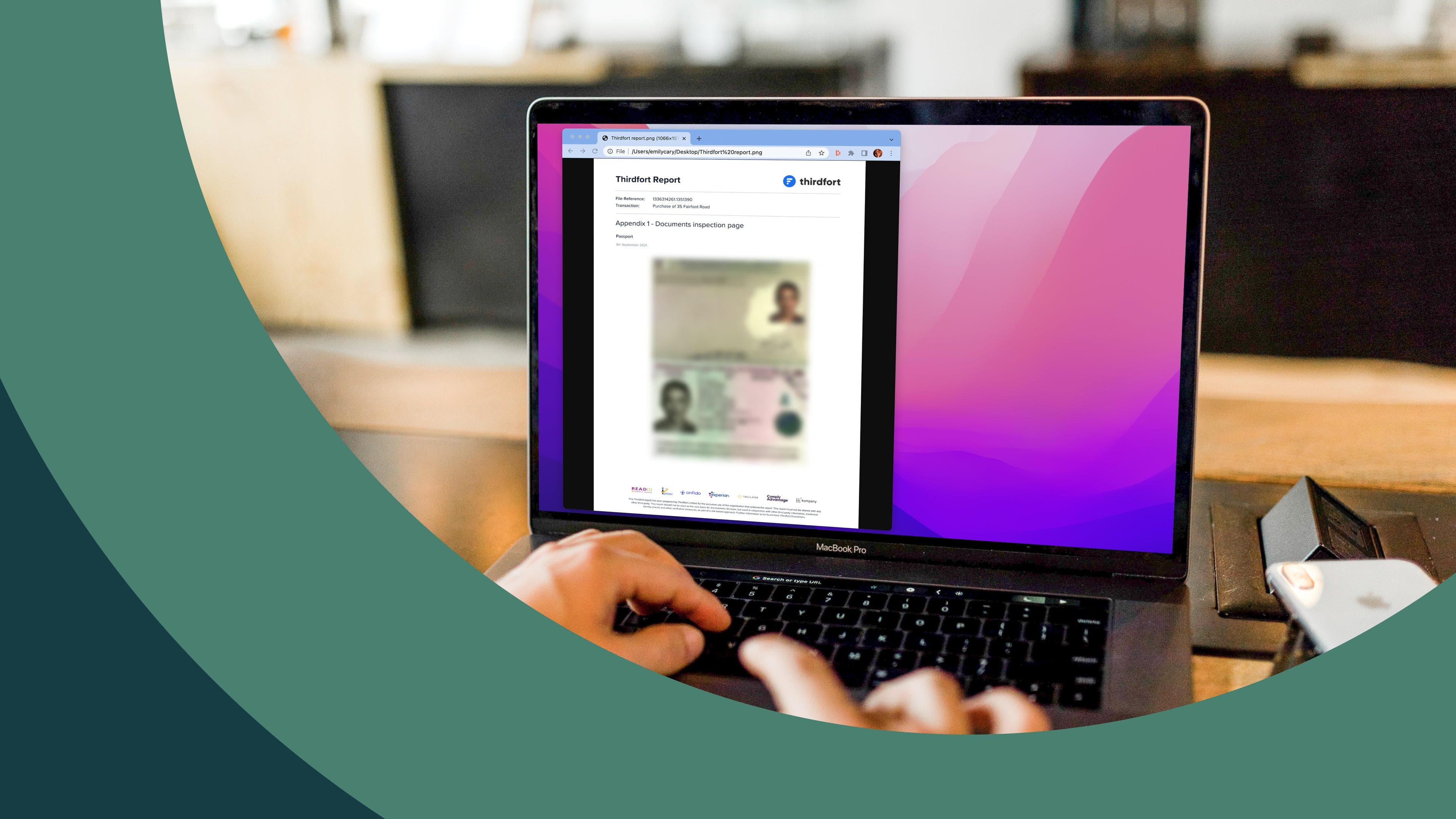 Secure sharing of Know Your Client (KYC) Anti-Money Laundering (AML) and Source of Funds (SoF) reports amongst property professionals will improve compliance process for all involved
New innovation comes in response to increasing regulatory burden for lawyers, estate agents and other regulated professionals in the property chain 
We're delighted to announce the launch of Secure Share, a new feature offering shareable reports to reduce the repetition of compliance checks in property transactions.
Currently, during a property transaction consumers can be asked to repeat the same KYC and AML checks - sometimes up to eight times. This needless repetition slows down property transactions and creates a poor experience for consumers. Even when reports are shared across those involved in the transactions, this is usually handled over email, which is insecure and runs the risk of interception by malicious parties. 
To overcome these issues, Thirdfort has launched Secure Share - offering simple and secure report sharing for both property professionals and their clients. In line with the principles of the government's Digital Identities Trust Framework, this new function is the first of its kind to facilitate the secure sharing of KYC and AML reports, keeping all sensitive client information safe on Thirdfort's platform. 
The buyer or seller can instruct their professional adviser to share a report with other advisers involved in the transaction, such as their solicitor, estate agent, or mortgage broker. As a result, Secure Share helps to create a faster, more seamless process for all involved. 
Olly Thornton-Berry, Co-founder and Managing Director, Thirdfort said: "At Thirdfort, we're continuing to innovate our platform to offer regulated professionals and their clients seamless and secure compliance when buying or selling a property. 
"Conveyancers, estate agents, and mortgage brokers operate in a competitive market. With our new Secure Share function, property professionals can offer a superior experience by asking clients to complete their KYC and AML verification only once across the lifecycle of their transaction.
"By tackling the needless repetition of verification tasks, Secure Share significantly cuts the time needed to complete a transaction, making them faster and more efficient for all involved."
How it works
Once the buyer or seller has completed their KYC, AML and/or Source of Funds checks, their report can be securely shared with all professionals they've registered at the point of check initiation. If a recipient party is not a Thirdfort client, they can view the report once they have agreed to Thirdfort's terms of use. 
Thirdfort is the only platform to combine best-in-class digital ID, AML and SoF verification, alongside Open Banking and transaction specific data. It rapidly informs regulated professionals of risks with onboarding both individuals and corporates, enabling them to begin transacting with new clients more quickly. Thirdfort is currently used by more than 850 regulated professional services firms including estate agents, law firms and conveyancers among others.
Subscribe to our newsletter
Subscribe to our monthly newsletter for recaps and recordings of our webinars, invitations for upcoming events and curated industry news. We'll also send our guide to Digital ID Verification as a welcome gift.
Our Privacy Policy sets out how the personal data collected from you will be processed by us.