Digital ID verification in minutes, not days
Make your KYC and AML compliance process a competitive advantage and deliver a client experience worthy of your firm's reputation.
Book a Demo
Join over 850 companies using Thirdfort for their KYC and AML checks
How it works
1. Start your secure client verification in a few clicks
Choose which checks you need and add your client's name and phone number. Thirdfort sends them instructions and a link to download the free mobile app.
2. Your client completes their verification, wherever they are
On their mobile device or tablet, in a few minutes. Thirdfort uses Open Banking to verify their source of funds, with passport chip reading and liveness checks to ensure their identity and scanned documents are genuine.
3. We take care of any follow ups and support
Thirdfort's dedicated UK-based team - rated 'excellent' by Trustpilot - will chase any clients for you and offer comprehensive support if needed. No more following up - let your team get back to business.
4. Get your results in minutes and cut your onboarding times
Forget waiting around for paper statements. Thirdfort collects your client's digital bank statements and source of funds confirmation, sending you an easy to read report directly in minutes.
Why use Thirdfort?
Win back time
Cut your client onboarding time by 80% while removing the risk of identity fraud and money laundering. ㅤ Your clients can complete their verification in minutes, wherever they are. The results are delivered to you directly in an easy to read report.
Safeguard your firm
Thirdfort is regulated and authorised by the FCA and built in line with HM Land Registry's Digital ID Standard. ㅤ Use the same government-grade technology as the UK Home Office to make compliance with the latest regulations easier and faster.
Beautifully secure experiences
Offer your clients a seamless experience with Thirdfort's mobile app and dedicated support team, rated 'excellent' by Trustpilot. ㅤ We are on hand to follow up with your clients and answer any questions so you can get on with the work that matters.
Thirdfort gives us a much more robust system to spot fraud attempts which is particularly relevant given the increasing sophistication of fake documents.
Harvey Harding, PM Property Lawyers
Since implementing Thirdfort's data solution, Mishcon's onboarding period…has been reduced from days to minutes with a reduction in cost and an increase in client NPS.
Rowena Herdman-Smith, Mischon de Reya LLP
AML verification for individuals
Cut client onboarding times from days to minutes with KYC and AML checks that clients can complete securely from their phone, wherever they are using Thirdfort's client-friendly app.
Highest-grade facial biometrics and liveness detection for spoof-proof ID checks.

PEPs, sanctions, fitness and probity checks using live data sources.

Never miss a change in your clients' status with ongoing monitoring.

Verify source of funds and access instant digital bank statements with Open Banking technology.

Speedy document validation ensures authenticity and confirms the document has not been lost, stolen or compromised.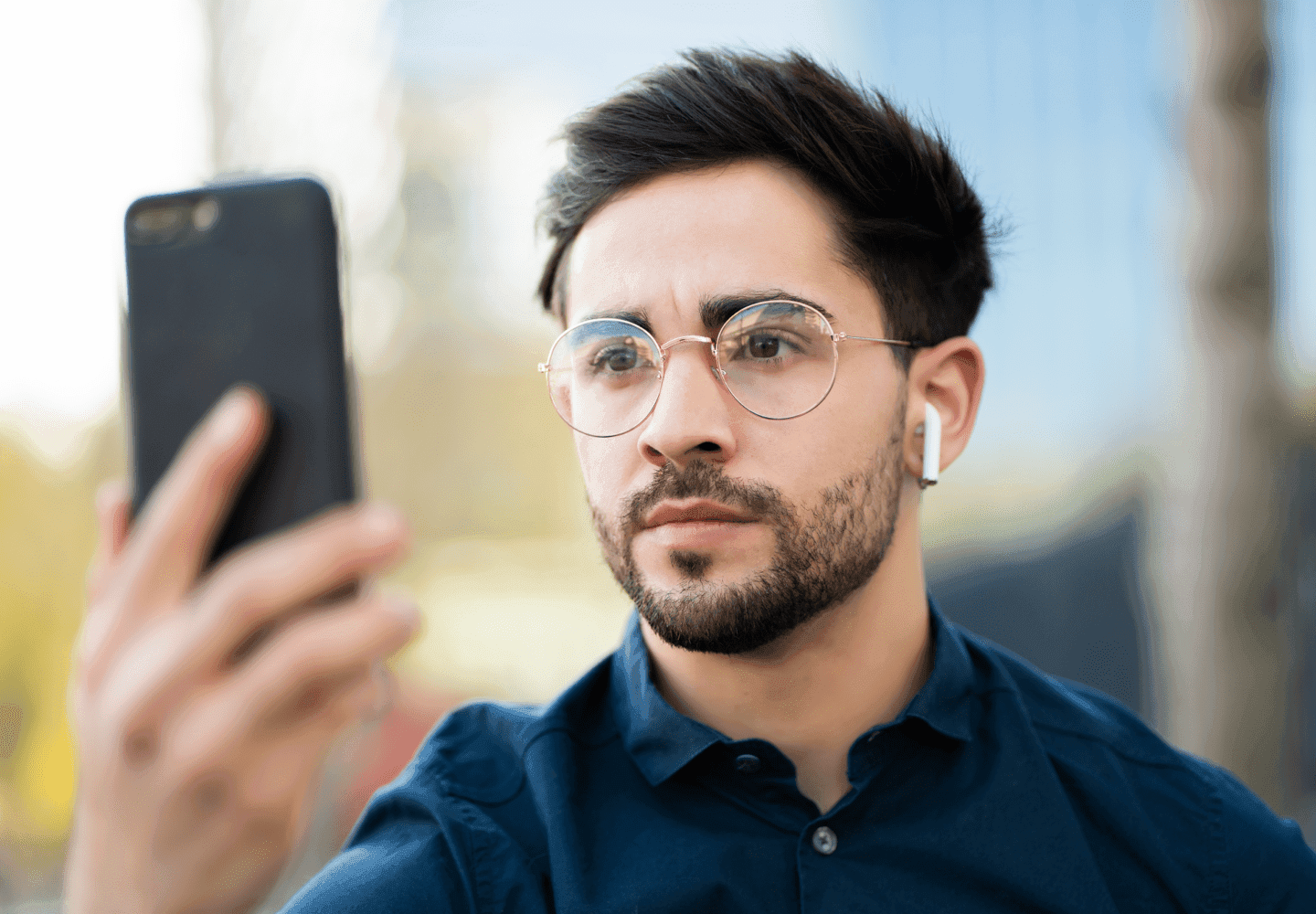 AML verification for businesses
Verify companies in the UK and abroad with international business checks that comply with the most recent EU Anti-Money Laundering Directive and domestic legislation.
Real time insight into cross-border shareholder structure with Ultimate Beneficial Owner (UBO) discovery.

Full sanctions, fitness and probity screening using live data sources.

Never miss a change in your clients' status with ongoing monitoring.

Source official documents directly from the relevant jurisdictions register (including annual accounts, articles of association, and shareholder list).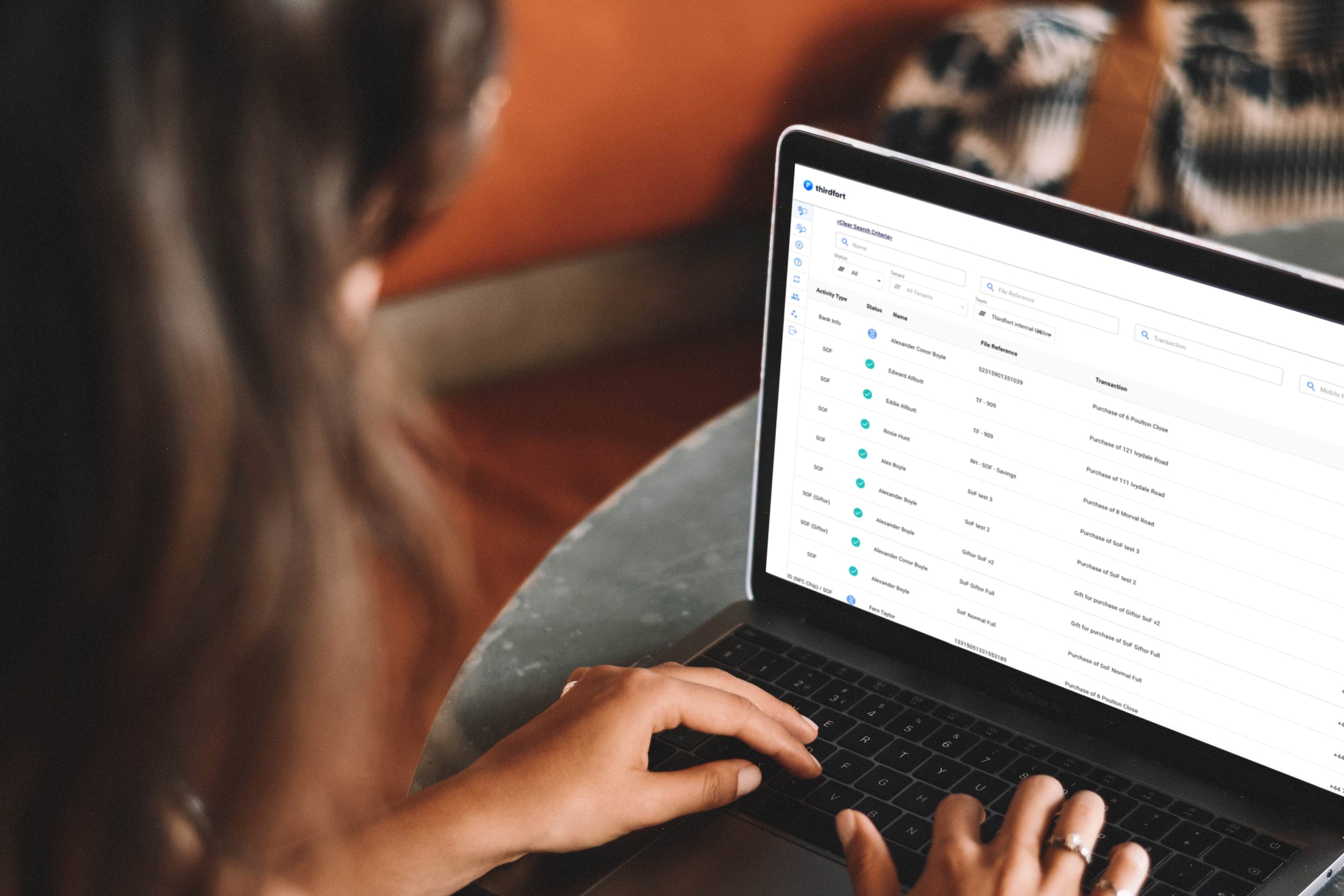 Would you like to know more about Thirdfort?
We'd be happy to walk you through it. Leave your details with us and our team will be in touch to give you a personalised demonstration.