Thirdfort is now available on the Reapit AppMarket
Published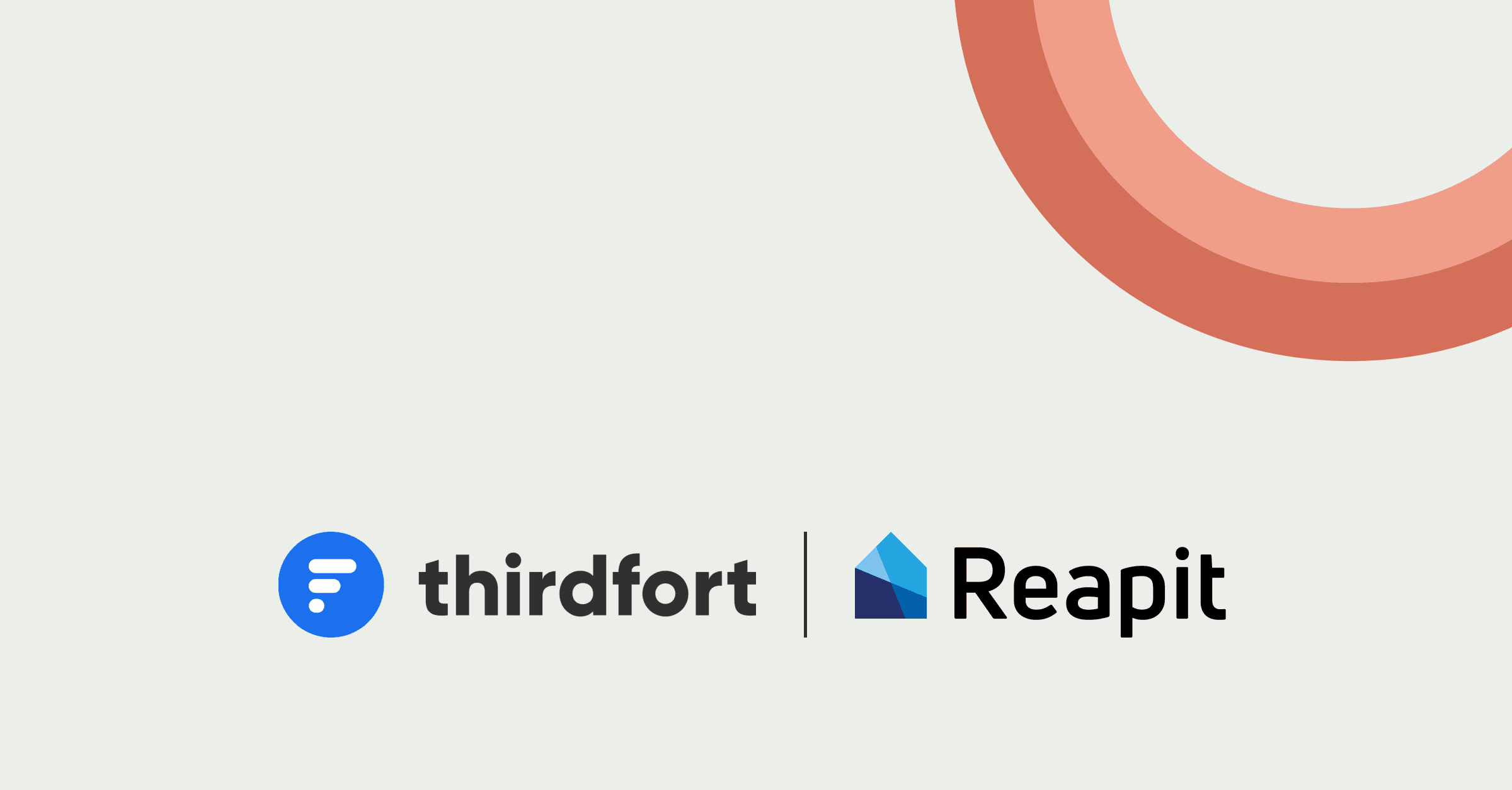 Thirdfort is delighted to have partnered with Reapit, a leading end-to-end technology platform for estate agencies of all sizes. Reapit have been helping residential estate agencies grow for 25 years.
The Reapit AppMarket provides access to an ecosystem of integrated apps from leading Proptech providers.
The new, market-leading, Thirdfort app will allow Reapit AgencyCloud customers to onboard clients quickly and seamlessly, with swift and secure electronic ID and AML checks that ensure properties can be listed faster.
The compliance burden for estate agents is ever-growing, as evidenced by recent fines. This exciting partnership offers a solution: some of the UK's top estate agents can now speed up their KYC and AML processes, enabling properties to be listed and sold more quickly."
Teddy Ludmer, Head of Partnerships at Thirdfort
The new app, available on the Reapit AppMarket, enables Reapit's clients to conduct KYC, AML, and Source of Funds verification. Estate agents can choose from a basic PEPs and sanctions screening, UK address match, and document verification, or a more thorough electronic ID verification for remote verification. This reduces admin and allows properties to be put on the market faster.
This comes after news that the average Anti-Money Laundering (AML) fine issued to the estate agency sector for non-compliance has increased, with total fines in the first quarter of the 2022-23 financial year amounting to £304,023.
I am very pleased to welcome Thirdfort as an App Partner on the Reapit AppMarket ecosystem. Thirdfort's cutting-edge solution to automate ID and AML verification will enable our customers to save time and costs while ensuring compliance with AML regulations, and we are excited to see the benefits this app will bring to our users."
Mark Armstrong, Group CEO at Reapit
Subscribe to our newsletter
Subscribe to our monthly newsletter for recaps and recordings of our webinars, invitations for upcoming events and curated industry news. We'll also send our guide to Digital ID Verification as a welcome gift.
Our Privacy Policy sets out how the personal data collected from you will be processed by us.