Technology can help combat the rise in fraud within the letting sector.
Published
Harriet Holmes
AML Services Manager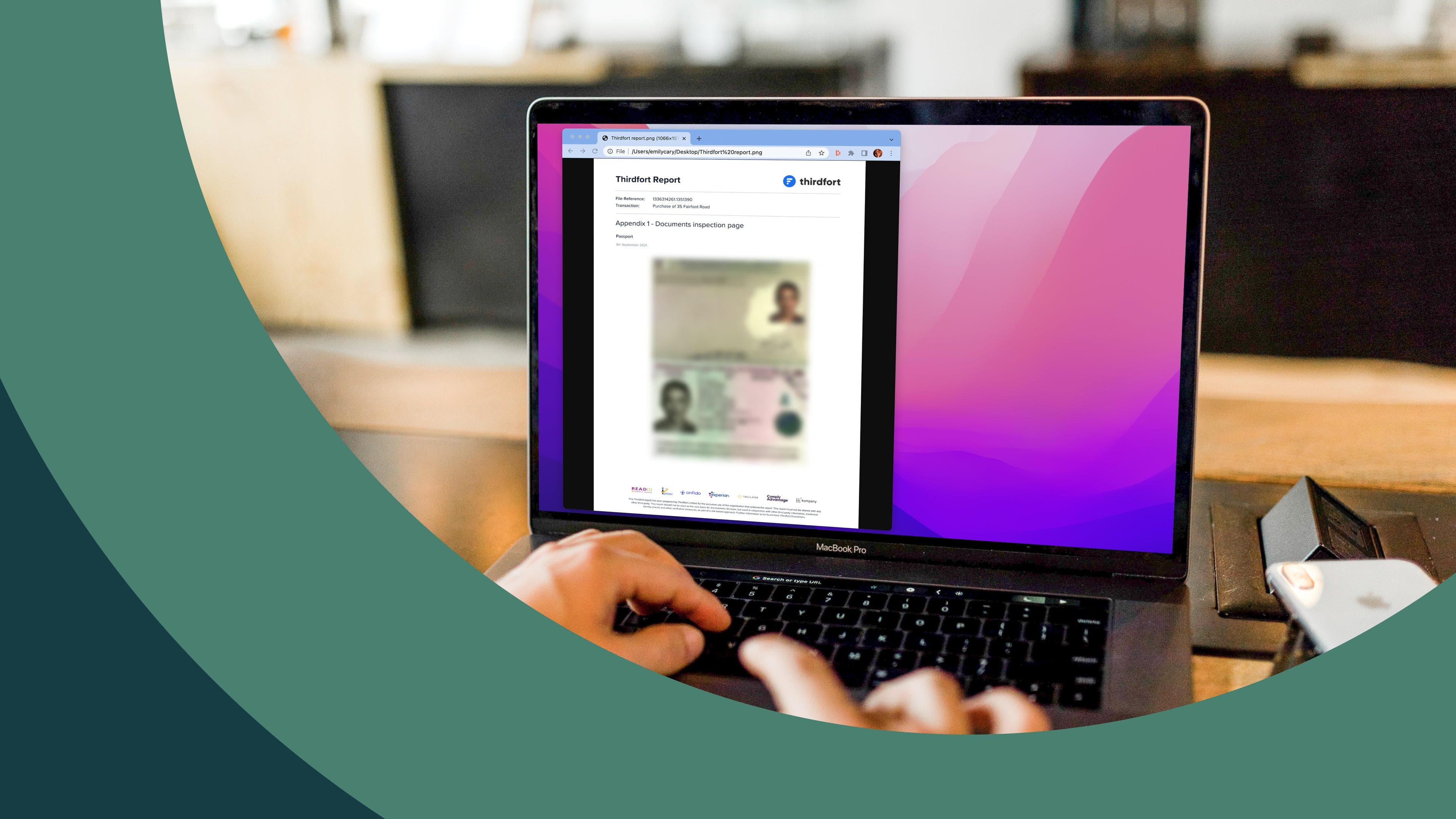 The rise of technology advances, availability and accessibility is playing an enormous role in enabling and combatting fraud in the lettings sector, helping landlords and agents to move fearlessly. 
Let's start by considering what the risk is and what common types of fraud are. 
Fake or fraudulent identification

Doctoring documents to inflate or twist income or residential status

Counterfeit references from employers or landlords 
The falsification of these documents is on the rise, led somewhat by the economic climate. 
It is critical to ensure you know what to look out for or how to check them carefully and consider what controls you can put in place to spot the falsification. 
How is technology helping combat the rise in fraud? 
The best way to spot the common types of fraud and mitigate the risk is to have comprehensive policies, controls and processes in place to help you identify and verify potential parties to any agreement. 
Technology can support verifying customer information in relation to identification, making it easier to spot red flags and fraud. There are several ways in which technology can support below we explore in more detail some of the critical checks that can help your firm mitigate the risk. Ensuring you know your true customer, building an accurate financial picture and supporting the process of identifying fraud are: 
Key checks:
Electronic identity verification
There are three defined stages in an identification verification process; 
Stage one to protect against the risk of money laundering encompasses address verification and PEP and Sanctions screening. 


Stage two builds on stage one, confidence in your client's identity and document verification. Technology can detect forgeries and offer NFC chip readings to verify a genuine government-issued ID, confirming that the ID document has not been reported as lost or stolen. By scanning an NFC chip, the provider can match a digital signature to the organisation that issued the ID (e.g. the Government) and extract biometric information from the evidence supplied by the client. When scanned, the NFC chip will also check that a 'signing key' belongs to the organisation that issued the ID and hasn't been tampered with (the tech that reads your passport at an airport gate). The technology required to scan these chips is available in most modern smartphones, so your clients can complete this step themselves at home.


Stage three builds on stages one and two and provides the link between the ID and the customer. This includes face-matching technology and runs a liveness test, ensuring that the person is present in real-time and matches the actual photo on the evidence provided. 
Electronic identity verification (e-IDV) enables landlords and agents to verify the identity of their tenants remotely. It removes the need to collect physical documents, e-IDV speeds up and streamlines client identity checks, frees up time and builds a more robust system for spotting fraudsters and preventing money laundering.
Address verification
One of the first steps to verifying a tenant's identity is to obtain proof of address evidence. Address verification software uses basic information and verifies their address with external sources such as electoral roll, bank accounts, credit and mortgages for validation. Using technology, we can verify the address against data sources we would not ordinarily have access to.
Source of wealth (including income check)
Open Banking is a means that can be used to verify a tenant's true income. Open Banking enables checks to be securely conducted. It allows secure data exchange between the applicant's bank and the technology provider. Enables independent verification of a tenant's salary and financial information directly with their bank. This provides data integrity via a system that cannot be fraudulently manipulated. It also speeds up the process in an efficient manner and can be done by the tenant from their mobile device. This reduces the risk attached to pay slips, which can be easily falsified. 
Credit check 
Obtaining a credit profile from a Credit Reference Agency can give added reassurance that an individual's financial footprint can be found online. Remember, there are genuine reasons someone may not have an accessible financial profile; this should not automatically disqualify someone. We must be careful not unduly to discriminate and consider if there are any additional controls we could apply to mitigate the risk, such as a guarantor. We can follow a similar verification process for a named guarantor. 
Genuine examples of a lack of financial footprint include an individual who just moved to the UK or a first-time renter. These examples are very different from not finding a financial profile where you would expect based on what you know about your client. If you expect to see a footprint and do not, this would be a red flag and could trigger the need for enhanced due diligence.
Subscribe to our newsletter
Subscribe to our monthly newsletter for recaps and recordings of our webinars, invitations for upcoming events and curated industry news. We'll also send our guide to Digital ID Verification as a welcome gift.
Our Privacy Policy sets out how the personal data collected from you will be processed by us.