Sanctions: 5 key takeaways from our expert webinar panel
Published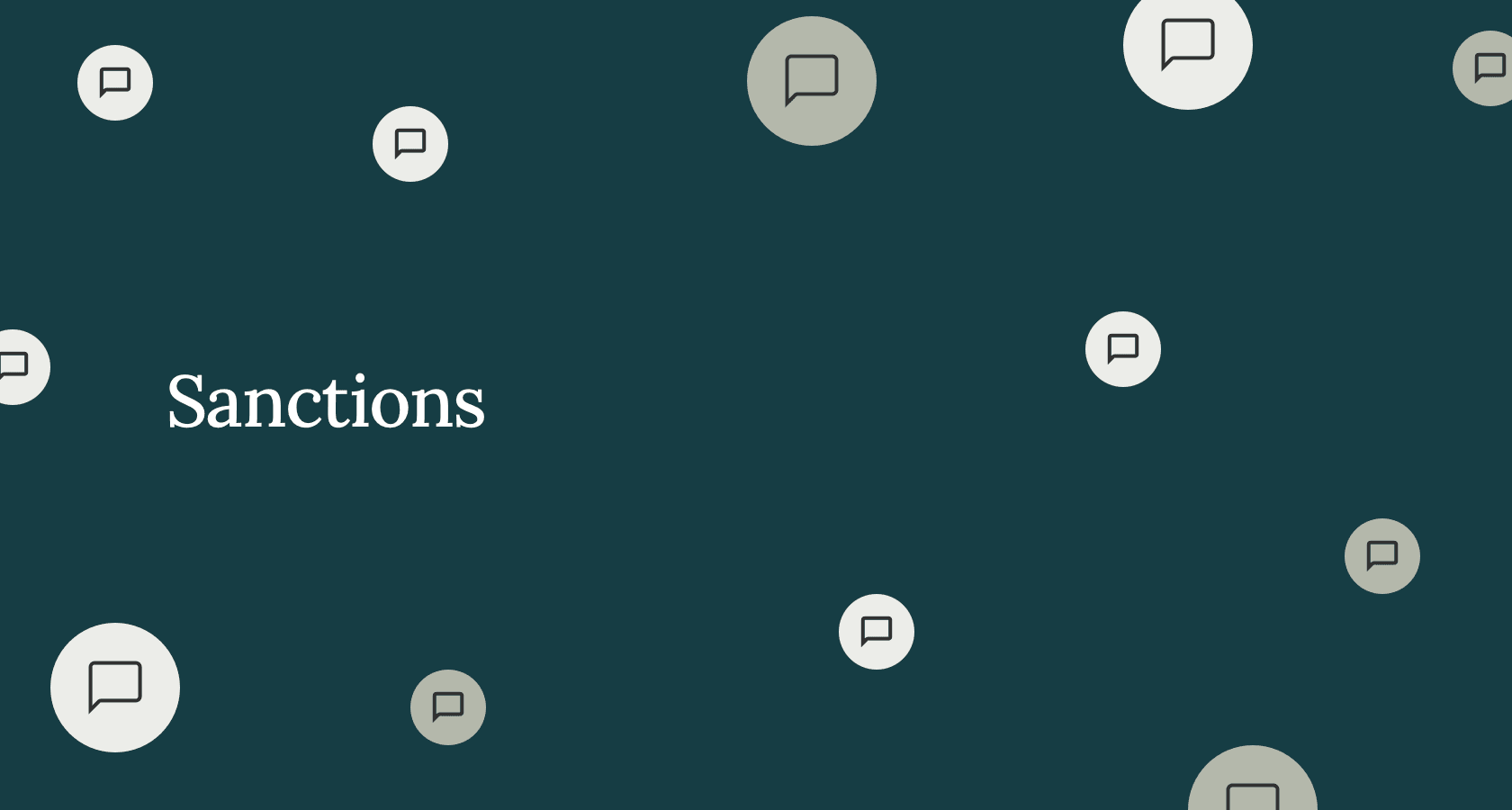 Sanctions continue to dominate the headlines, as well as the workloads of legal professionals around the world. We asked a panel of sanctions and regulatory experts to share their advice on navigating current sanctions movements, and what to expect next. 
Our webinar 'Sanctions: How Law Firms Can Protect Themselves in a Volatile World' was a chance to discuss the latest best practice on PEPs and sanctions and to gather practical advice for legal professionals operating in fluid regulatory times. 
Hosted by Thirdfort's Managing Director, Olly Thornton-Berry, our expert panel included: 
As Olly noted at the top of the conversation, "Sanctions have become a key tool in the diplomatic arsenal of governments looking to achieve policy goals beyond their borders. But the current situation with Russia has highlighted how ill-prepared many firms are."
For legal and property professionals, the obvious questions are, "What should I be doing? And am I doing enough?" At Thirdfort, we have been inundated with questions on how firms can protect themselves and manage the risks associated with sanctions.
You can watch the full sanctions conversation here, or read on to discover the top five takeaways from our conversation with the panel.
1. Consider the moral obligation of not taking on 'grey area' work
With years of experience in risk and compliance, Ceri believes that navigating the changes without going beyond an obvious sanction is key. And that firms have both a moral and legal obligation to not take on work that might help a sanctioned individual or corporation bypass sanctions. 
Consequences with the press and the Solicitors Regulation Authority (SRA) need to be taken into account: "We do not want to be fair game to the SRA who are ultimately looking for an easy scalp to take in order to demonstrate that they stand behind those very public statements they gave in February," added Ceri. For a recap, read their statements here on the importance of sanctions compliance.
2. Don't be lured in by lucrative fees
Firms that have previously onboarded and are working with Russian clients are now facing a dilemma: how to manage these relationships in light of imposed sanctions while operating within the rules.
Ceri has recently seen many unusual instances of firms handing over clients on retainers, often with very lucrative fees attached to them. It's clear that these firms are trying to pass them on as they have taken the view that there is significant risk attached to them.
He advises that firms should be wary of individuals and companies that are willing to offer up huge fees and should work in-line with the wider position globally - honouring sanctions and not empowering individuals who are facing them.
"That increase in fees and trying to get you on the hook is an attempt to blind your judgement," said Ceri, adding that we should be conscious of this 'creative' side of lawyering where sanctioned clients are attempting to blindside legal and property professionals. 
"My position remains the same - we shouldn't be looking to make money off the back of the war. We should be saying to Russia: no thank you."
3. Challenging times are also a key learning opportunity
According to Neil, the size and complexity of Russia makes the subject of sanctions even more tricky: "If you try to sanction an economy of the size and complexity of Russia, there are going to be unintended consequences that you aren't going to get away from. Russia is about the 11th largest economy on the planet… It's on the doorstep of Europe and is embedded in it."
In terms of scale, Neil added that "in a normal year, we see 1,000 changes in the US, EU and UK. We've already seen almost 1,800 individuals across those three lists in the last four weeks. This is the scale and pace of change… It makes 2014 look like a small test phase to see how big sanctions could get."
However, Neil believes we can learn from this experience and that the situation with Russia has simply highlighted the parts of our infrastructure that need improvement: "We can learn how to improve communication between industry and government, and between governments, and to work out which bits of the framework actually work and which parts don't." 
4. Digital sanctions monitoring is a game-changer
Digital solutions have proven to be a crucial way to identify sanctioned individuals, their associates and companies. With solutions such as Comply Advantage, one of Thirdfort's partner providers, firms can drastically cut the time and effort of manually sanctions lists for details of an individual or business.
Charles stated: "There is no way you can track all nine billion people, and their associates and companies, using researchers… Our sanctions software ingests 100 million pages a day in multiple languages, automatically extracting people and companies, linking PEPs and sanctions data, and giving us much broader, richer results."
This is a huge step change in what was previously available to legal and property professionals - and is key in finding those individuals or companies that may be trying to circumvent sanctions. 
Digital solutions have proven vital in keeping up with the new tactics adopted by sanctioned individuals: "It's a constant arms race and Russian companies are always trying to evolve the way in which they are trying to circumvent sanctions… So there will be new inventions that can do that, and therefore we need our technology and systems to be able to overcome this," added Charles.
5. Sanctions are only just getting started
The nature of the current sanctions movements is fast-paced and ever-changing: "Sanctions aren't just changing daily - they can change throughout the day," Neil stated. "And if you're an international firm, you need to apply all of these because someone in your business will be touching them." 
Neil confirmed that even if an individual or company is abroad but operates in the UK, they are subject to UK sanctions - and the same applies to Russian individuals working overseas: "Be mindful that it's not just UK sanctions you need to look at; you need to look at the environment you operate in globally."
As for sanctions easing off, he believes they aren't going anywhere anytime soon: "If you think sanctions are easing off, don't fool yourself. There are a lot more to come… There are sectorial additions. The very first amendment to the UKSI. And we haven't seen a lot of work in some areas yet like extraction and chemicals."
-------
Interested to find out how your firm can stay on top of PEPs and sanctions while cutting the amount of time your team spends on admin? Let's start a conversation.
Subscribe to our newsletter
Subscribe to our monthly newsletter for recaps and recordings of our webinars, invitations for upcoming events and curated industry news. We'll also send our guide to Digital ID Verification as a welcome gift.
Our Privacy Policy sets out how the personal data collected from you will be processed by us.