Estate agents need to know: How can digital ID tools help with AML?
Published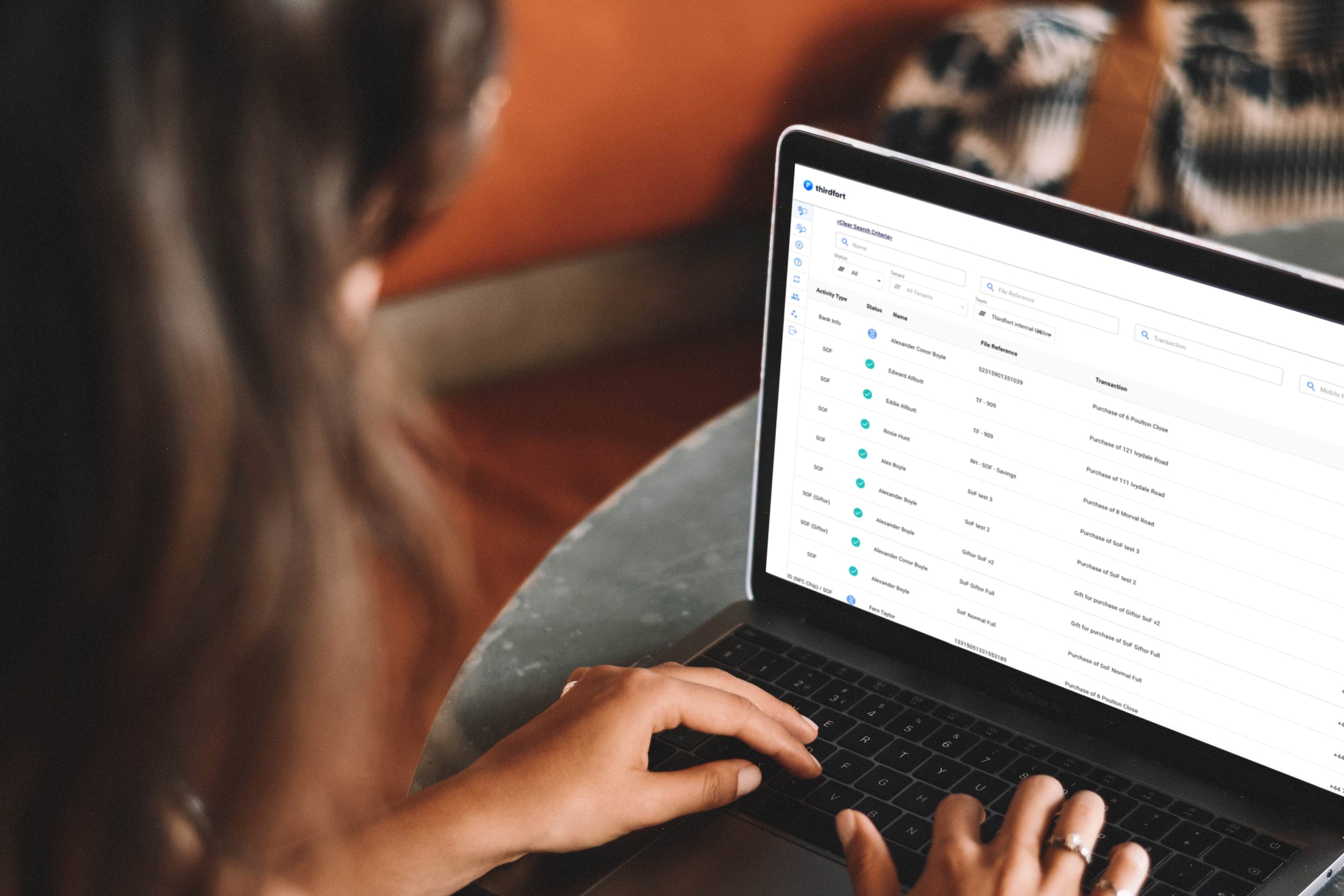 Tackling economic crime is part of the day job for estate agents. But how can the latest digital ID tools help estate agents fulfil their anti-money laundering obligations?
The potential of digital identity verification has long been discussed, particularly in sectors such as real estate. Digital identities are a way for people to prove who they are, without the need to show physical documents such as passports or driving licences. In a process such as conveyancing, where this happens multiple times, it's technology that can simplify and accelerate what can be a laborious process. 
The UK's unenviable online fraud ranking
The UK was the highest ranked in Europe for online fraud in 2020, with money lost totalling £376.5 million. And while digital ID tools can help tackle that issue, it can also help expand access to services and ease transactions. McKinsey estimates digital IDs could unlock up to 13% of GDP in economic value, and the Department for Digital, Culture, Media and Sport believes businesses could save £800m a year via the widespread use of digital identity.  
The UK government is committed to introducing legislation to support the future use of digital identities, publishing its planned framework in August. This shows how businesses can be certified to provide secure digital identity services after they've been assessed by an independent certification body, and provides clarity on how this data can be shared between organisations. After a testing process, the government plans to bring this framework into law. 
Digital infrastructure minister Matt Warman said of the plans: "Successfully combating fraud and cyber crime can only be achieved by the government working with the private sector. This framework, which will need to be underpinned by further new robust legislative and regulatory mechanisms before it can be finalised, can help to strengthen how we work together to restrict opportunities for criminals and protect people."
How digital ID technology can help
Using digital ID tools to verify new customers will reduce human error, improve the audit trail, lower costs and reduce friction points. One of the key reasons for checking identity is to meet the customer due diligence obligations under the UK's Anti-Money Laundering (AML) checks. 
Non compliance can have serious consequences – Landmark Sales & Lettings Limited in Reading for example, received a £5,250 fine earlier this year for failures to conduct due diligence. And Robert Holmes in Wimbledon was fined more than £6,500 for "failures in having the correct policies, controls and procedures; internal controls; conducting due diligence and timing of verification" according to the HMRC. 
Agents have to check if a person's ID is genuine, that the person matches the ID they're presenting, and that they're not associated with any criminal activity. The BBC recently reported on one homeowner discovering his home in Luton had been stripped of his belongings and builders were inside doing renovation work. Fraudsters had stolen his identity, sold his home, and transferred the deeds via the Land Registry. AML checks by the agents and solicitors had not spotted a problem. 
Paul Offley, compliance officer for The Guild of Property Professionals, said that shouldn't have happened. "This is another warning to the industry that firms must have a clear Anti Money Laundering strategy for their businesses, regardless of the business size, transaction levels or whether they know every single customer they deal with if they want to avoid any financial or reputational damage to their business."  
"Estate and lettings agents need to be able to demonstrate the correct AML procedures in the event of an unexpected visit from HMRC. It is crucial that every agent, whether in sales or lettings, is up to date with the latest changes to the regulations and ensures that their business policy is regularly reviewed to ensure it falls in line with the latest requirements." 
Sam Ruback, Head of Legal at the Financial Conduct Authority-regulated Thirdfort, is supportive of the development of the framework but says more needs to be done to help AML professionals. "There's been a rapid increase in the use of digital ID tools, accelerated by the social restrictions first introduced in 2020, yet it's been difficult for consumers, businesses and lawyers to determine whether the tools they are utilising are sufficient to protect them from fraud and cybercrime, whilst safeguarding privacy. This is a clear step in the right direction."
---
Forward thinking estate agents are embracing change and their businesses are benefiting greatly. 
By bringing in simple, user-friendly solutions like Thirdfort for estate agents, these firms are supercharging their sales teams with the tech they now need to negotiate competitively, and dramatically reducing the time it takes to onboard new customers. 
If you'd like to learn how your firm can automate AML and ID checks using Thirdfort, book a demo with one of our team here. 
Subscribe to our newsletter
Subscribe to our monthly newsletter for recaps and recordings of our webinars, invitations for upcoming events and curated industry news. We'll also send our guide to Digital ID Verification as a welcome gift.
Our Privacy Policy sets out how the personal data collected from you will be processed by us.