Digital ID Verification: More than a Remote Solution
Published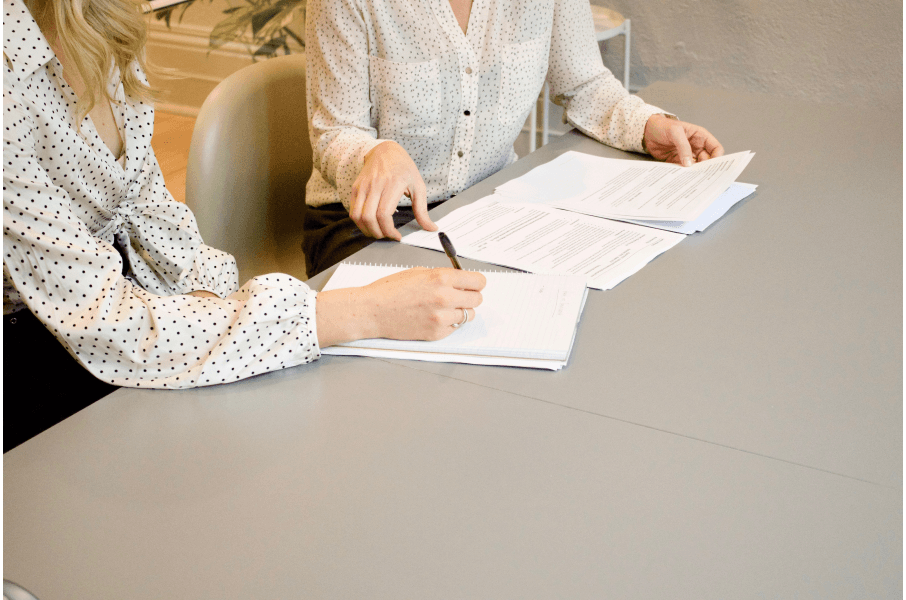 Law firms the world over were hit hard by the COVID-19 pandemic, and many were forced to find alternatives to traditional, face-to-face client meetings. Over the last year, we've worked hard to support hundreds of law firms, giving them the tools they need to onboard new clients and maintain existing relationships. But Thirdfort isn't just a back-up measure for when a client can't make it into the office - it's a faster, more effective and, most importantly, more secure alternative to manually collecting and checking your clients' personal documents. 
Our mission is to reduce risk and fight fraud so you can do good business in the safest possible way - even when you're meeting your clients face-to-face. So, what does Thirdfort do that, say, meeting clients and collecting documents manually doesn't? Take a look...
1. Detects 98.7% of ID Fraud
We know lawyers, and we understand just how vital risk management is to the health of their firms. Fraudsters are getting smarter, and the tools they use to defraud law firms are becoming increasingly advanced. Thirdfort identifies and flags even the most sophisticated ID fraud using the same tech as the UK Home Office and NHS apps. In other words, our solutions can pick up on fraud that is invisible to the human eye, making Thirdfort far safer than traditional face-to-face meetings.
2. Takes the Uncertainty Out of Compliance
Thirdfort ensures that law firms are fully compliant with Anti Money-Laundering regulations, allowing them to onboard new clients with confidence. We take the uncertainty out of compliance, and help you to avoid the costly and legally damaging consequences of fraud. Clients can complete AML checks directly through their phone using the Thirdfort app in under three minutes - enabling your firm to ensure maximal compliance with minimal effort, risk and client disruption.
3. Reaches HM Land Registry's "Safe Harbour"
Thirdfort is HM Land Registry Digital Standard-compliant. This means that if the worst happens and fraud occurs, conveyancers are granted "safe harbour". Thirdfort protects you from legal recourse, therefore allowing conveyancers to do business securely and with confidence.
4. Gives Your Clients a More Personal Service
Hand the headaches to us. Firms using Thirdfort have cut their onboarding times from an average of 5 days to 1, meaning they can spend less time on admin and get back to giving their clients exceptional service. Still want to invite clients to your office? Why not provide a face-to-face experience alongside the guaranteed security of technology? Some firms use Thirdfort even for in-office client meetings, with a dedicated Thirdfort-issued smartphone to make this as easy as possible.
Case Study: Thomas Flavell & Sons
In June 2021, Thomas Flavell & Sons, a Midlands-based Private Client firm, spoke to Thirdfort to find out how we could save them fee-earner time, reduce risk and prevent fraud. After a demo from another firm using the product, they were impressed with the platform and requested to pilot Thirdfort in one of their branches. Upon seeing just how successful this trial run was, other branches were quick to adopt Thirdfort too.
Not long after, the firm was instructed on an all-cash house purchase. When Thomas Flavell, following AML guidelines, asked the client to submit proof of where the money came from via Thirdfort's app, they refused. Instead, they insisted on sending the documents via post and email. Alarm bells rang, and when the documents were inspected, they were found to be fraudulent.
"If the app was not as smooth and as slick as it is, such a case may have slipped through the net," said the firm.
If this fraud had slipped through the net, the consequences could have been devastating. Luckily, however, Thirdfort was there to watch their back. Since adopting Thirdfort, the firm has reported increased customer satisfaction and reduced client onboarding times. What's more, their PI Insurers couldn't be happier now that they use Thirdfort for ID and AML. 
Don't be lulled into a false sense of security. Lockdown may have ended, but fraudsters are still looking for gaps in your firm's defences.
Stay vigilant, stay secure and stay compliant with Thirdfort. 
To discuss how Thirdfort can be part of your risk management strategy, get in touch today at: [email protected]
Subscribe to our newsletter
Subscribe to our monthly newsletter for recaps and recordings of our webinars, invitations for upcoming events and curated industry news. We'll also send our guide to Digital ID Verification as a welcome gift.
Our Privacy Policy sets out how the personal data collected from you will be processed by us.