Webinar: HM Land Registry Digital ID Standard
On Wednesday 10th March 2021, Thirdfort hosted a Digital Event with Michael Abraham, Product Manager, and Abbie Purslow, Registrar, from HM Land Registry, in which we discussed their Digital ID Standard (Safe Harbour), how firms will benefit from this and any future plans HM Land Registry have surrounding the security of ID verification in the legal space.
Watch now
About this webinar
There's been such a rapid shift from manual to digital ID checks – accelerated by the social restrictions of the 2020s. Yet without a standard in digital ID, it's been difficult for lawyers to know whether the tools they're using are sufficient to protect their business and clients from fraud.
HM Land Registry has recognised this challenge and is launching a set of requirements, collectively known as the Digital ID Standard to provide solid guidance to solicitors.
The panel
Michael Abraham
Product Manager – Digital Services Digital, Data and Technology Directorate, HM Land Registry
With over 20 years experience working with due diligence technology, Michael joined HM Land Registry in January 2019. He developed the Sign your Deed service and has been involved with the introduction of new practices for the use of e-signatures and, most recently, the Digital ID Standard.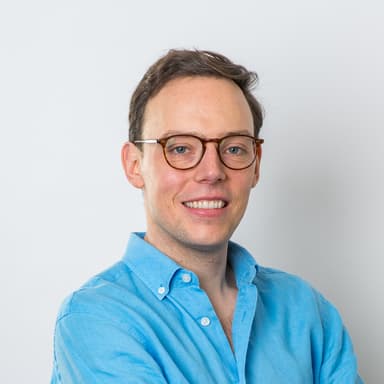 Olly Thornton-Berry
Co-Founder, Thirdfort
Olly founded Thirdfort with partner Jack Bigood in 2017, with the mission of setting new standards in legal security. Bringing technology and design to solve traditional onboarding challenges, Thirdfort dramatically reduces risk for lawyers and makes life a lot easier for clients.