World Mental Health Day: The Power of Spill
Published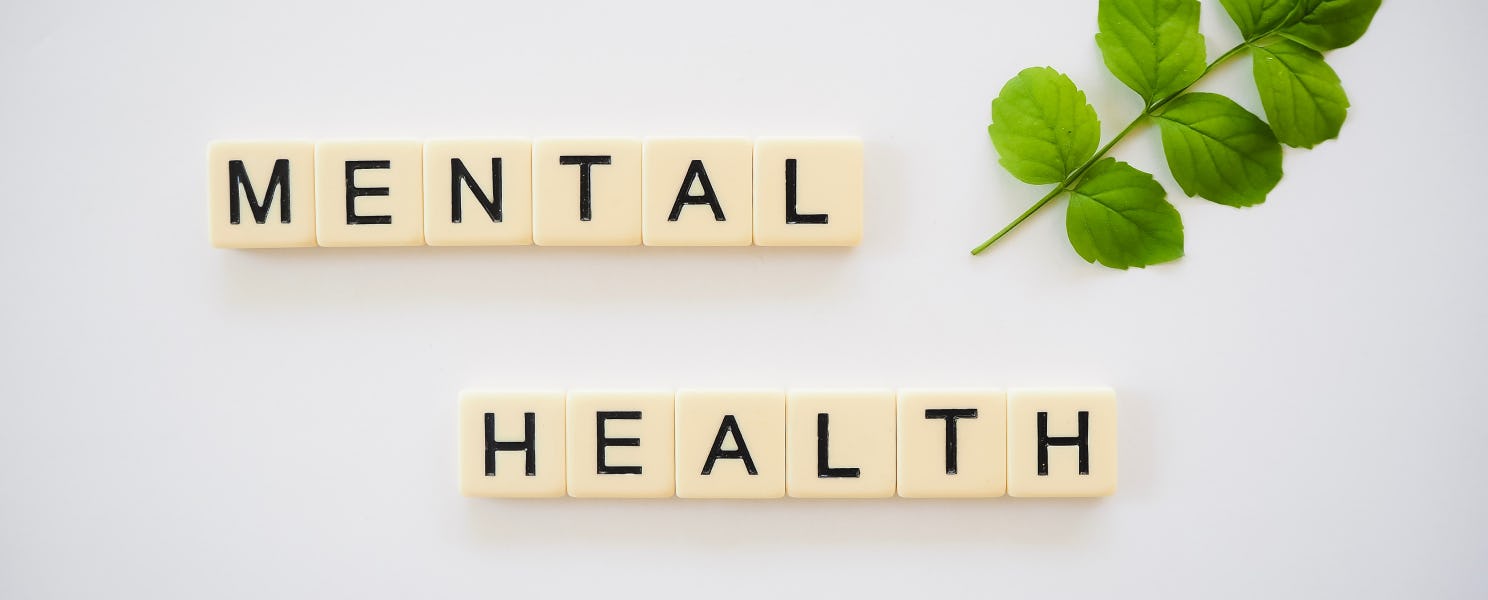 Sunday the 10th October was World Mental Health Day, a day to celebrate and raise awareness of mental health issues around the world and support each other in our efforts towards mental health.
At Thirdfort we're working hard to build a people-first culture, where personal wellbeing is always seen as a key priority. We partnered with Spill, an app on Slack that provides access to mental health support whether it's through a counselling session, the ability to message a therapist at any time, or access to tools and resources to help you work on your mental health.
This past year has brought its challenges to everyone and one impact of the COVID-19 pandemic has been on mental health. At Thirdfort we understand that we can't be positive all of the time, and there will be moments when we feel overwhelmed, anxious or stressed. We want to help our team to feel supported and create a culture where mental wellbeing matters, and is something we can be open about!
We spoke to three Thirdforters about their experience with Spill and how it's helped them to open up the conversation.
Ollie Maynard, Business Development Manager
"Spill made the whole process feel a lot less like a big deal and for someone who has never thought of therapy, it was incredibly comforting."
I've found Spill to be an incredibly useful and worthwhile tool, not only has it helped me but also helped support my team.
Personally, I used spill during lockdown. I was able to speak to a qualified therapist within 24 hours at just a few clicks of a button and without any need for anyone to know. I was sceptical at first as I used to hold "therapy" in a negative light, thinking only people who are going through their worst days would talk to a therapist and that my minor feelings weren't enough to warrant a session. I definitely wasn't in an awful place but I did feel my mental health wasn't where it should be.
This is where having access to a tool like Spill is so useful, it shouldn't matter how big or small your thoughts or perhaps what you believe to be a problem is, being able to talk to someone confidentially at a click of a button is a huge help. Spill made the whole process feel a lot less like a big deal and for someone who has never thought of therapy it was incredibly comforting.
I think all companies should have a similar tool to Spill in place, it normalises the subject of mental health and gives the opportunity for people to easily get any level of help they need, whether it be a session with a qualified therapist or allowing you to speak openly with colleagues at work on how you're feeling.
Patrick Brierley, Client Support Lead
"Spill has managed to completely alter my perceptions of therapy."
As someone who has never prioritised their mental health, identifying that there was an issue and subsequently seeking help was a major challenge for me. In early 2021 I began to feel 'off'. My attitude then was that 'it will pass', and I couldn't justify getting help as I had never previously been diagnosed with poor mental health. Over time the 'off' feeling progressively got worse and, through the encouragement of my partner, I sought professional help. Due to reportedly long waiting lists on the NHS and the exorbitant costs of private therapy I knew these weren't options for me. So, that's where Spill came in. A few clicks on Slack and my first session booked. Easy.
In my younger years, I had experienced some ineffective therapy which made me extremely apprehensive. Spill, however, has managed to completely alter my perceptions of therapy. My counsellor, genuinely took the time to understand me, my needs and how I was feeling. She explained it was fine to feel the way I did and that, together, we would develop a pathway for my future recovery. Her professionalism and assistance encouraged me to do something I believed I never would: book 6 weeks of sessions. Throughout the sessions we investigated the root cause of my mental health issues and developed methods to regain control and prevent further problems. As each session linked to the last I always felt like consistent progress was achieved.
Spill has helped me enormously. Seeking help for mental health is not a taboo subject in 2021 and men, young and old, should understand that it is not about "manning up" when it comes to our mental health. Asking for help is perfectly okay. I truly encourage all companies to offer the fantastic but essential service provided by Spill. The private, confidential and supportive services of Spill have made my necessary experience extremely easy but also incredibly successful.
Lucy Shilling, Head of People 
"Being able to speak to a therapist is a wonderful benefit and has offered some 'me time' during moments where that hasn't always been possible to find."
I'm very comfortable talking about mental health with our team and to other people as I believe it's something we should always be working on. I've also seen first hand how hard it is to struggle with mental health, which has only made me more determined to normalise and celebrate wellness and mental health within the workplace. So when I joined Thirdfort last November as their Head of People, placing wellness and specifically mental health at the core of our people experience was a natural thing to do. We were in the midst of another lockdown and the hardest year many would have ever faced, but taking time to look after personal wellbeing still wasn't natural to most; this is something I wanted to change and to start opening up the conversation.
I'm proud of what we're doing as a team at Thirdfort. However, one thing I've realised is that whilst I encourage others to do place this focus on their mental health, I often struggle to do this for myself. As a person and as a People person, the past 18 months has been incredibly tough - I've taken on not only my own emotions and challenges but I've also done this for many others. I'm also a very emotional person which I think is a strength, but also requires time to step back and ensure I'm taking care of myself.
Our roles can be quite lonely at times so having a tool like Spill has been really helpful; being able to speak to a therapist is a wonderful benefit and has offered some 'me time' during moments where that hasn't always been possible to find. I've also found the resources and exercises available to be invaluable and it's also helped to open up conversations with my own team.
Mental health isn't something that just comes and goes, it's something we should actively be working on at all times and having something like Spill empowers this focus. To hear the impact it's had on other team members is really special and makes it such a worthwhile investment!
Thirdfort partners with Spill to open up the conversation around mental health and offer support to all Thirdforters. Find out more about Spill at https://www.spill.chat/.
Subscribe to our newsletter
Subscribe to our monthly newsletter for recaps and recordings of our webinars, invitations for upcoming events and curated industry news. We'll also send our guide to Digital ID Verification as a welcome gift.