Why we're offering powerful, flexible health benefits to our team
Published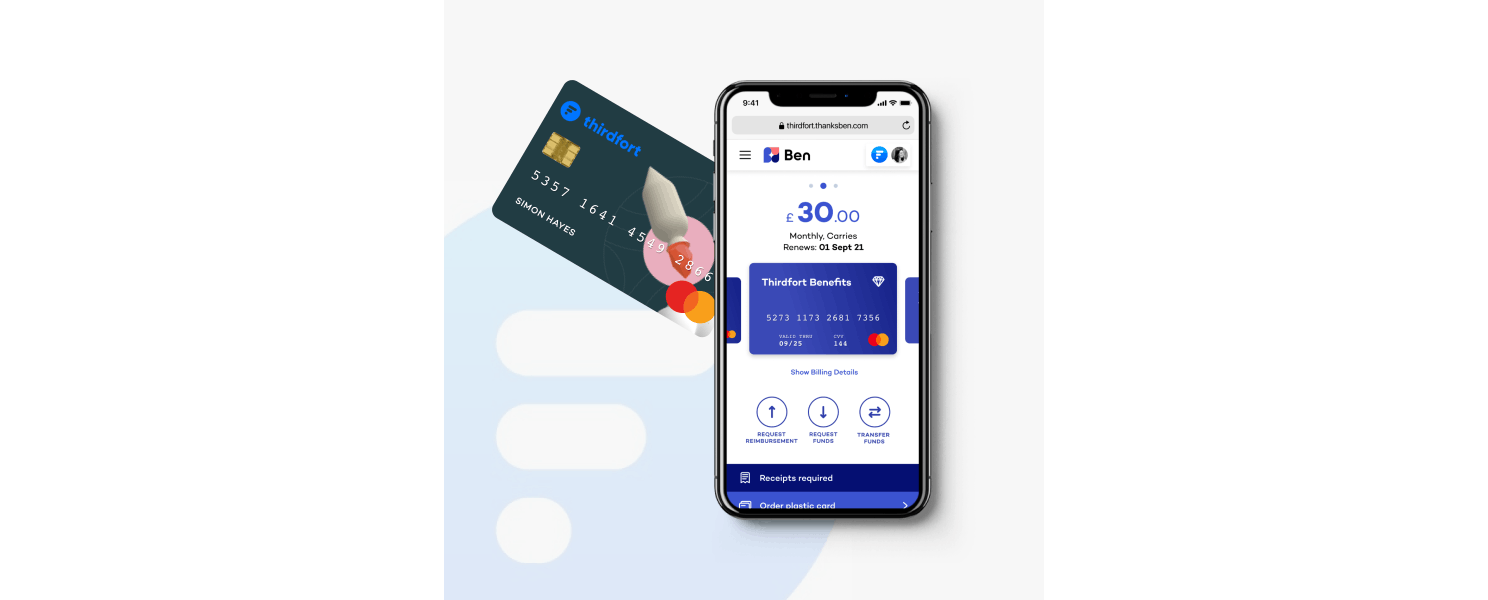 We've grown drastically from our humble team of 12 last year to over 70 incredible employees, spread across London, Manchester and Sri Lanka! 
As we grow, we want to make sure we're fairly and properly showing our incredible employees just how much they mean to us - and if we do it well, it means that as we keep growing, we'll keep attracting the best possible talent too! 
We're already well on our journey into world-class benefits offering. Over the last year and a half, our team has enjoyed longer parental leave, enhanced sick leave, access to our mental health partner Spill and bi-weekly lunch and learns. At Thirdfort, we truly value our employees, and believe that supporting our team in their health, personal lives and learning and development makes a real difference.

Two of Thirdfort's fundamental values, In it Together and Challenge Anything, fed into building a flexible employee benefits package that would be right for our international team. We wanted to go Above and Beyond for our employees by making their package customisable, and to reflect and celebrate the diversity of our team by offering a tailored approach to employee wellbeing and benefits. We listened to our team members, conducted surveys and interviews and compared employee benefits packages from other businesses to make sure we would be offering the services our team needed. 
Thirdfort are somewhat unique in having a team spread between Manchester, London and Sri Lanka, which means that employee needs may not be the same across our offices. We wanted Manchester and Sri Lanka to get as much value from employee benefits as our Head Office in London, so made sure all team members were asked for their input in building our benefits package. 
So, without further ado, we're really excited to announce our next step: we're rolling out powerful, flexible health benefits that truly work for our whole team - whether they start their mornings in London, Manchester or Sri Lanka - thanks to Ben. 
Now, on top of Cycle To Work, we're keeping our team happy and healthy in two key ways: 
Health Insurance
We're rolling out a powerful and generous health insurance plan covering full outpatient cover, mental health counselling, and cashback when our employees get checked up at the dentist and opticians. All of these little touches help keep our team fighting fit and feeling peace of mind knowing they'll be properly taken care of - and a top-class team deserves top-class care! 
A flexible monthly budget 
Our employees have the chance to choose exactly how they want to spend their monthly allowance - from a healthy HelloFresh meal kit delivered to their door to boosting their weightlifting ability at the gym or investing in life insurance. By offering a monthly budget rather than a prescribed list, our team can make healthy choices based around their lifestyle - so they can enjoy what works for them.
So why have we started offering this? 
We want our employees - wherever they are - to feel total peace of mind, in and out of the office. Our new benefits package does exactly that, making sure they can rest easy when they're away from work - knowing that they have a safety net to fall back on if they need it.
Empowering our team members to make their own choices really drives home our core team values and when it comes to "Operating Openly and Owning It" - we've put our money where our mouth is. 
Ready to try out these powerful health benefits for yourself? Good news - you might find your next career here. We're recruiting. 
Subscribe to our newsletter
Subscribe to our monthly newsletter for recaps and recordings of our webinars, invitations for upcoming events and curated industry news. We'll also send our guide to Digital ID Verification as a welcome gift.