Webinars
Webinar: How are Law Firms Adapting to Lockdown?
Published April 29, 2020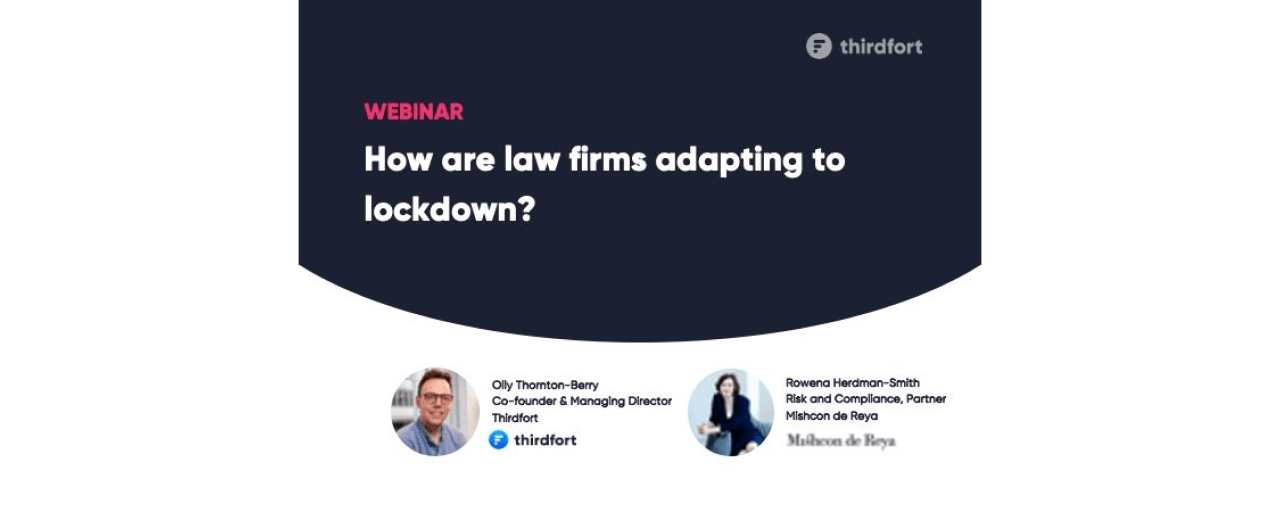 The way we live and work has drastically changed in recent weeks, and none more so than for those working in law. Thirdfort's Olly Thornton-Berry talks to Rowena Herdman-Smith, Risk and Compliance Partner at Mishcon de Reya LLP. Rowena has been instrumental in making sure the shift of over 1000 Mishcon de Reya employees to remote working doesn't interrupt business continuity and that the firm maintains a motivated and happy workforce.
In this webinar you will learn:
- How Mishcon de Reya have shifted over 1000 employees to remote working
- Rowena's top tips for ensuring a smooth transition to lockdown
- Why COVID-19 has accelerated tech adoption in the legal sector by years
Want to know more about how law firms are using tech to adapt to changing lockdown regulations? Get in touch at [email protected]