Thirdfort partners with poweredbypie and PSG to help lawyers tackle fraud and money laundering
Published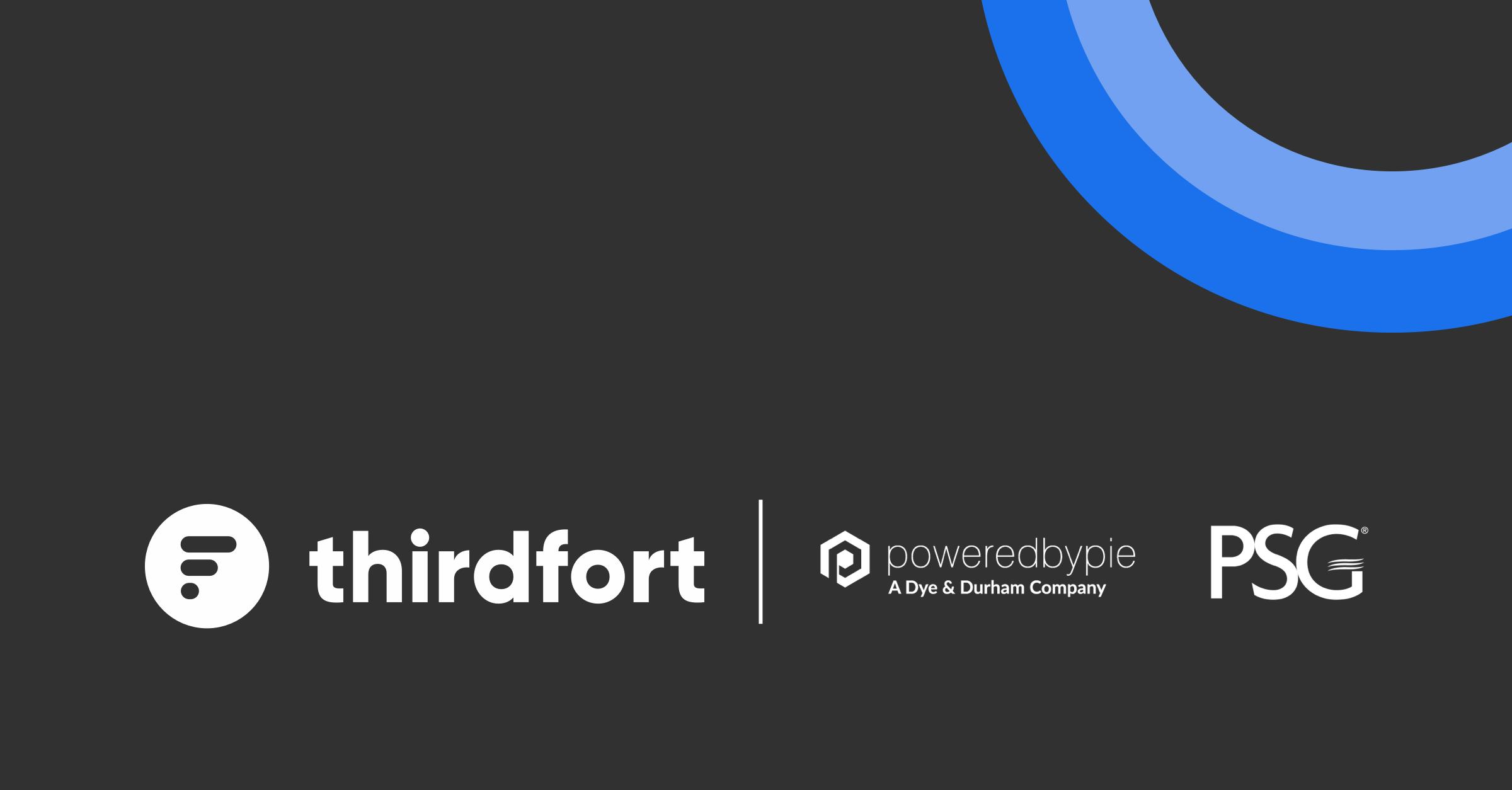 We are delighted to announce that Thirdfort is now integrated with property search providers poweredbypie and PSG. 
Users of both poweredbypie and PSG can now carry out their KYC, AML and Source of Funds verification at the same time as their property searches. All within one platform.
It's good news for users of both Dye & Durham-owned platforms - no more bolting on additional pieces of software to complete these vital compliance tasks. Thirdfort's proprietary risk engine identifies fraud and money laundering risk faster, smoother, and more accurately than anyone handling verification manually could ever hope to match. 
Thirdfort's risk engine is fueled by insights from best-in-class KYC and AML providers and uses Open Banking and transaction specific data to verify the funds of individual and corporate clients. Keeping up to date and in line with fraud and money laundering regulations just got that bit easier for poweredbypie and PSG users.
These partnerships quickly follow Thirdfort's integration with Case Management Systems SpineLegal, Veya, and Adoor, amongst others. In March this year, Thirdfort also became an affiliate partner of the Law Society to help its 150,000+ members tackle surging fraud and money laundering risk.
Matt Berry, Head of Partnerships at Thirdfort, said: 
"Following these new integrations with poweredbypie and PSG, Thirdfort is now available to thousands of conveyancing and law firms from within a system they already use." 
"We've developed our integration-first strategy to ensure we are helping professionals meet the growing regulatory burden. What's more, by partnering with innovative legal and property software providers such Dye & Durham we can enhance the value of both platforms."
Subscribe to our newsletter