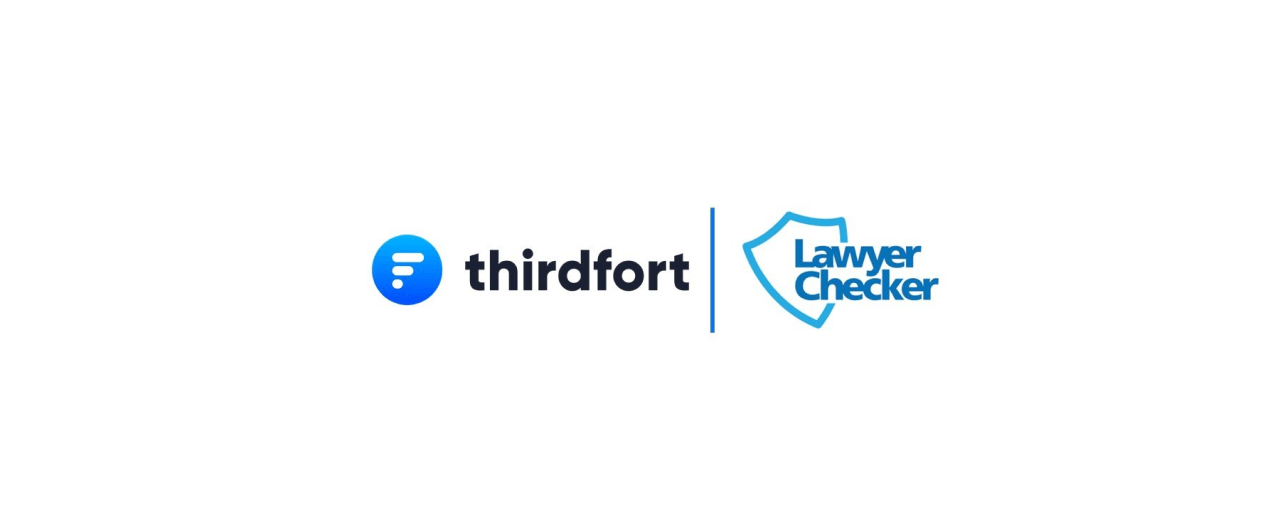 Today, Thirdfort announced its partnership with industry leading risk tool, Lawyer Checker.
From this week Lawyer Checker customers will be able to access Thirdfort's next generation client verification app directly from their account.
Once an order is placed, the law firm's client receives a link to download the app to provide all the information to complete Client Due Diligence; saving the need to chase for documentation and reducing the time it takes to on-board new clients.
Commenting on Thirdfort's recent success, co-founder Olly Thornton-Berry said:
"We combine several technologies to speed up ID and source of funds checks that are specifically focused on risk reduction.
"We know the regulators are increasingly supportive of tools that protect firms from the sophisticated criminal organisations targeting law firms. Thirdfort is proactively helping firms battle identity fraud and money laundering."
Thirdfort customer PM Law has found the tool to be a valuable addition to their processes:
"Using the App to carry out ID checks removes the need for clients to come into our office or post their documents to us, which has seen our onboarding time reduce from 20 days down to 5. The technology Thirdfort use makes us feel like we have a much more secure and robust system for checking client ID and money and confidence that we are complying with regulations."
Chris Harris, Managing Director of Lawyer Checker adds:
"We are excited about the availability of Thirdfort via Lawyer Checker. We are both very much aligned when it comes to helping law firms protect their businesses."
"We firmly believe that Thirdfort is best of breed and complements our existing suite of products and services extremely well."
Thirdfort is the latest addition to Lawyer Checker's suite of risk management products and services.
In addition to the award-winning law firm to law firm "Account and Entity Screen," Lawyer Checker also offers a law firm to client bank account verification service, email modification prevention software, and is an accredited assessor of the government endorsed "Cyber Essentials" which has recently been incorporated into the latest versions of the Conveyancing Quality Scheme and Lexcel.
Read the article on Today's Conveyancer here.
Subscribe to our newsletter
Subscribe to our monthly newsletter for recaps and recordings of our webinars, invitations for upcoming events and curated industry news. We'll also send our guide to Digital ID Verification as a welcome gift.