The Humans behind Thirdfort: Meet Nick
Published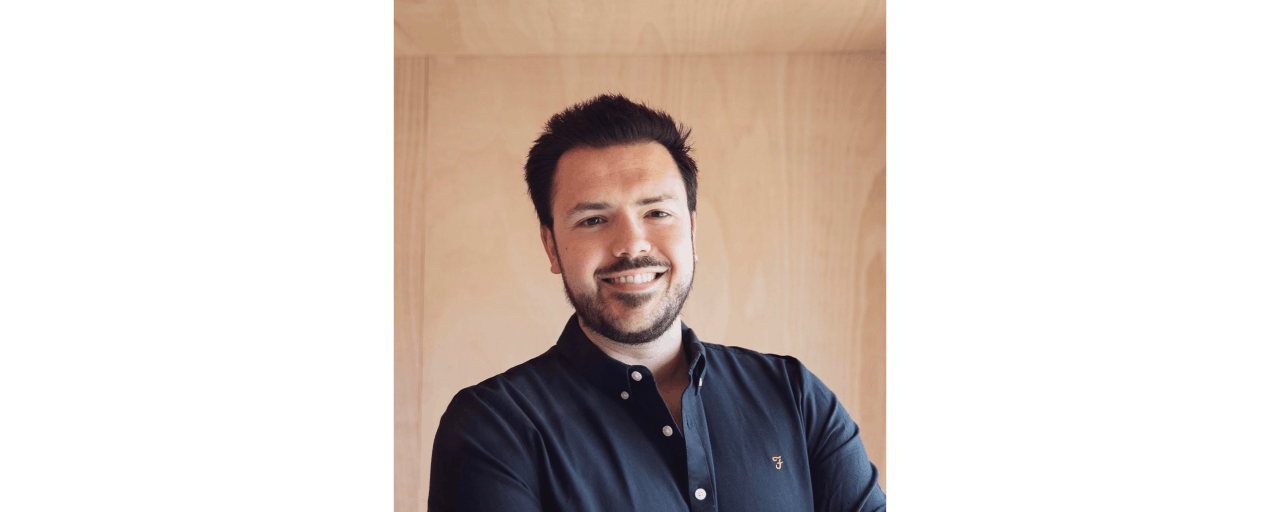 Hi, Nick! Firstly, tell us a bit about yourself.
Hi everyone, I'm Nick. I am really thrilled to be joining Thirdfort as Head of Client Success. I have been fortunate in my career so far to have worked in some great companies and some fantastic roles. I am joining Thirdfort from Checkout.com and have 8+ years experience with the majority in Customer Onboarding and Customer (Client) Success. I live in Hertfordshire and have a 5 month old daughter (so the bags under my eyes are real and not just Zoom playing up)! I am a big cricket and rugby fan, in fact most sports really and I am certainly looking forward to returning to some kind of normality and meeting you all and our clients in the not too distant future. 
How would you sum up Client Success' role in a business?
Client or Customer Success is a pretty new department/role in software organisations. The role of CS varies greatly across different types of business and products however for me, the role of CS can be summarised in 3 areas; Retention, Advocacy and Growth. Naturally, this is a simplistic view of it but most activities can be linked back to those three areas.
Retention is pretty simple. The clients that Sales have signed need to be kept happy and continue to use our product and, most importantly, derive value from it. If you look at an average company, the net New Sales revenue target is going to be a fraction of the revenue that the existing base will offer. This is why retaining and managing customers is so important.
Advocacy has two strands to it: firstly, internally advocating on behalf of customers, most often to the Product teams, and providing feedback directly from customers about new features or issues that arise in existing product capability. Then, external advocacy. Your biggest marketing tool is your own customers sharing their experience about how good it is to use your product, so obtaining case studies or other material is really powerful for both Marketing and Sales. 
Finally, growth. What we want to see is happy customers that are not just staying static in their usage, but also growing their usage or the revenue they generate. This is done by unlocking new product features, making sure that there is full adoption within a client (hence why Onboarding is so key) or just negotiating bigger contracts or getting commitment from clients to work with us longer term. This is a highly commercial skillset and as you can see already, the role of CS requires a multitude of skills at different times. This is why it is such an interesting and diverse team to be in. 
How does Client Success benefit clients?
CS, done well, is essentially a consultant that works on behalf of the client. The best CS teams embed themselves within the clients' organisation, understand the challenges the clients will face in their industry and be able to advise on what the best way is to deliver the outcomes that the client wants when using Thirdfort. Clients should be able to lean on their CSM to advise on how to best use the product but also how to sell the solution internally to reluctant stakeholders. Our role is to help our clients to get as many of their clients using Thirdfort. After all, that is the reason they chose to use us in the first place. 
What attracted you to the Client Success team at Thirdfort?
The CS team at Thirdfort is a fantastic opportunity for me to come and help build a CS organisation that will deliver huge value to both our clients, and our business, alike. We have two great team members already who have done a tremendous job in establishing a real platform for us to build from together and this was a huge draw for me. I think we have a strong Sales leader too which is really important from a CS perspective, as often there can be a big friction between Sales and CS. It was clear to me, however, that this won't be an issue at Thirdfort. I think that Thirdfort solves a really tangible issue for clients and end users alike - this is a big help for us in CS, as it means we can clearly and concisely explain the value of the product to our customers. 
What do you think makes Thirdfort's Client Success team stand out from our competitors'?
During the interview process, what came across to me was a really strong commitment to both the product and the company. Having worked in both large corporate and smaller scale-up environments in my career, I am definitely more at home in a scale-up environment and the commitment to the cause that everybody demonstrated to me was a big pull factor for me in joining. The CS team has only just begun at TF, and there is a huge potential to build a first-class CS organisation, which is really exciting to me. In addition, the founders Olly and Jack are a big inspiration and their vision for Thirdfort is one I can really buy into. 
What are you looking forward to most about joining the Thirdfort team?
I am certainly looking forward to returning to the office as soon as possible and meeting everybody in person, but until then, I am really excited about getting stuck in to learning the product and also meeting our clients. The best way for anyone in CS to learn and understand the world of our clients is to meet and talk to them. I am also looking forward to working with everybody to make Thirdfort a huge success and continue the fantastic growth that we saw in 2020! I'm looking forward to meeting everyone and getting started!
To find out more about how Thirdfort can help you delight your clients while staying compliant, get in touch at [email protected]
Subscribe to our newsletter
Subscribe to our monthly newsletter for recaps and recordings of our webinars, invitations for upcoming events and curated industry news. We'll also send our guide to Digital ID Verification as a welcome gift.