The Humans Behind Thirdfort: Meet Matt
Published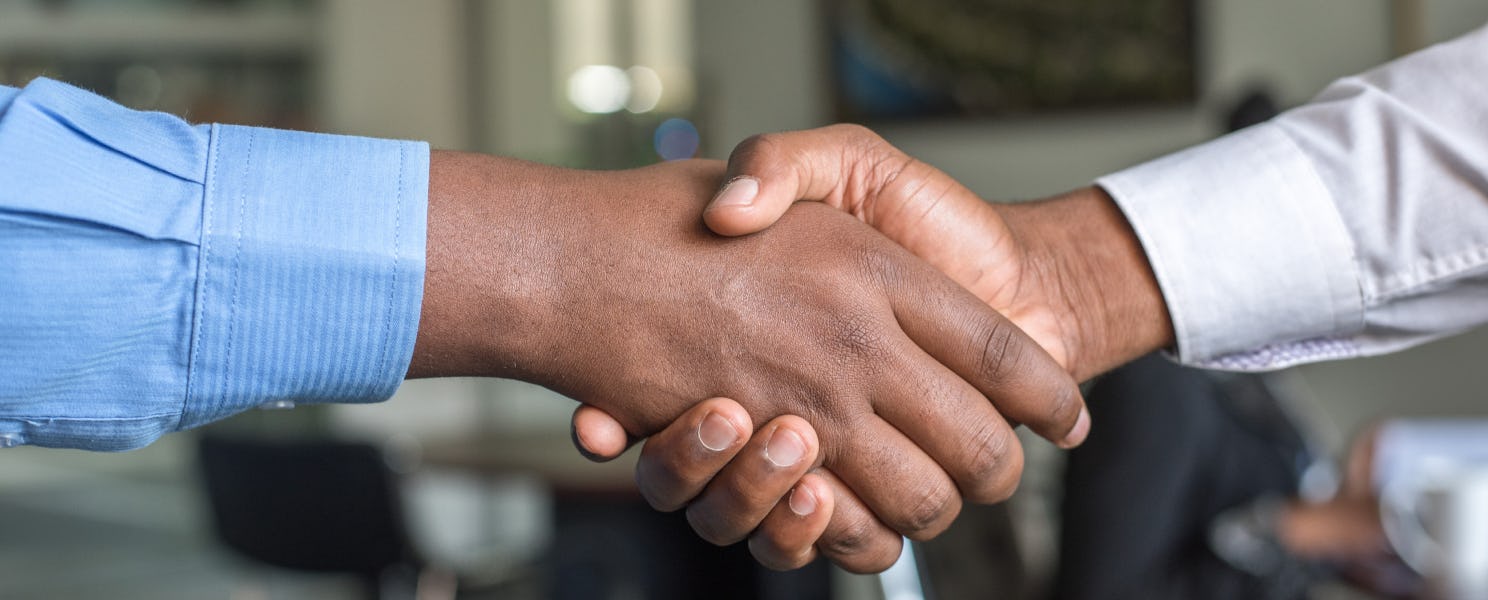 Hi, Matt! Firstly, tell us a bit about yourself.
Hi everyone, I'm Matt. I joined Thirdfort in October 2020 as Head of Partnerships. I've had a real mix of experience in my career to date - I spent time working in the energy sector before making the switch to fintech, joining GoCardless and launching their first Partner Programme before finding myself at Thirdfort!
Whilst the industry I've worked in has changed over time, I've always worked in Partnerships roles. I'm a self confessed generalist (jack of all trades, master of none…) and I love the variety and challenge working in Partnerships brings.
When I'm not busy with Partnerships you'll most likely find me out on the golf course (playing badly), watching cricket or enjoying a beer garden.
How would you sum up Partnerships' role at Thirdfort?
Partnerships can be difficult to define - it means different things to different people and the role of a Partnerships team will vary from business to business.
At Thirdfort we keep it simple - our aim is to use a variety of partnerships to expand our own sales, marketing and product reach to deliver real value to both Thirdfort and Thirdfort clients.
We do this by supporting three partner models (types) - resellers (resell our product to their own clients), platform partners (other software providers that integrate Thirdfort into their own platform for their clients) and referral partners (organisations and individuals that refer clients to Thirdfort). The team sources and manages these partnerships from inception, assisting partners through any necessary technical build before working closely with each partner to ensure success and long term growth of the partnership.
Partnerships are already an incredibly important channel for Thirdfort and will continue to drive a significant portion of our growth as we scale over the next few years.
How does the Partnerships function benefit clients?
Partnerships allow us to enhance our own value proposition to Clients and continually innovate our offering. For example, our recent partnership with Insurance underwriter Inperio allows law firms to unlock a discount on their Insurance premium by using Thirdfort.
In addition, integrations with reseller and platform partners allow our Clients to access Thirdfort alongside other products or platforms they may already be using in a fully integrated and seamless way.
What attracted you to the Partnerships team at Thirdfort?
Firstly, it was a great opportunity for a new challenge and a chance for me to get my teeth into a completely new industry. 
Secondly, as soon as I spoke to both Olly and Jack (co-founders) their vision and passion for Thirdfort convinced me this was too good of an opportunity to turn down! They both recognise Partnerships as a key driver of future growth at Thridfort and to have the chance to build a team that will deliver this is really exciting.
Finally, the opportunity. I really believe we've only just scratched the surface of what's possible on both the direct and Partnerships sides of the business. I'm really excited about some of the short term opportunities on the horizon and the longer term vision for Thirdfort and our partners.
What do you think makes Thirdfort's Partnerships team stand out from our competitors'?
Three things:
Firstly, the product. Thirdfort has invested heavily in the product and it really shows! As Partnerships is a key focus for Thirdfort, we make sure they are able to benefit from our existing product and any new features as soon as they launch, as well as feed into our product roadmap and wider product strategy.
Secondly, the people. The team at Thirdfort is full of enthusiastic and driven people, all aligned to the same mission of removing risk and enabling more people to move fearlessly. Partnerships teams rely on collaboration across a business to succeed - the people and culture at Thirdfort makes this easy and our partners really benefit as a result.
Finally, the partnership experience. All of our Partners are managed throughout their relationship with Thirdfort with dedicated resources available at each stage of the journey. We have team members ready to help Partners build technical integrations, launch partnerships to existing clients, run joint marketing campaigns and incentives and even (covid permitting) host and run dedicated events.
Describe the Thirdfort team in three words - go!
Ambitious, driven, collaborative.
To find out more about how Thirdfort can revolutionise your client onboarding process, get in touch at [email protected].
Subscribe to our newsletter
Subscribe to our monthly newsletter for recaps and recordings of our webinars, invitations for upcoming events and curated industry news. We'll also send our guide to Digital ID Verification as a welcome gift.