The Future of Proptech Report
Published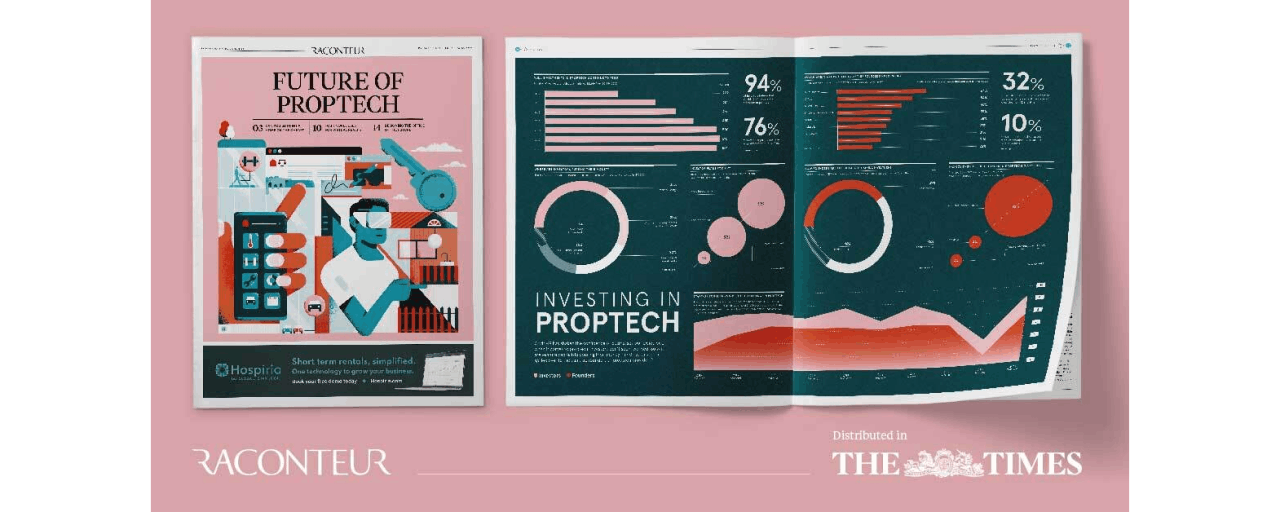 Automating anti-money-laundering and ID checks will remove the frustration that buyers experience during property transactions, saving time and reducing risk for all parties.
Amid rapid technological changes enhancing how we live and work over the past two decades, the process involved in one of life's most important purchases – a home – has barely evolved at all. Home buyers find themselves engulfed in an endless stream of requests for identity and finance documents to meet strict fraud protection and anti-money-laundering (AML) regulations. Although the checks that lawyers are required to make are time-consuming and inconvenient for buyers, the frustration is multiplied when agents, brokers and lenders ask for exactly the same documents. With so many stakeholders and competing interests involved in transactions – agents want speed, while lawyers and lenders prioritise risk mitigation – the property sector has been slower than others to digitally transform. The lack of a trusted, well-adopted tool to securely share sensitive data relating to transactions has meant it is still normal practice to email information about a client, which is desperately insecure and puts data at risk of landing in the wrong hands. As the highly influential central ledger of all UK property data, HM Land Registry largely dictated the pace of property's digital agenda, but Covid-19 has accelerated the digital transformation of conveyancing.
The Land Registry is now introducing initiatives such as its Digital ID standard. Law firms meeting this standard – via the use of biometric and cryptographic verification – are protected against recourse in claims resulting from the registration of a fraudulent transaction. Digital onboarding set to transform property transactions Automating anti-money-laundering and ID checks will remove the frustration that buyers experience during property transactions, saving time and reducing risk for all parties This has paved the way for wider uptake of cutting-edge technology that can help modernise conveyancing, cutting out fraud risk and accelerating the process for lawyers and consumers.
Backed by regulators and government bodies, remote technology tools were embraced during the pandemic to deal with the challenges posed by home working, social distancing and the fact that in-person identity checks became almost impossible. "By allowing home movers to confirm their identity securely via their mobile phones, digital ID can dramatically cut the timeline of a transaction." So says Olly Thornton-Berry, co-founder and MD of Thirdfort, a fintech start-up focused on the legal and property sectors, which saw a fivefold increase in inbound leads during the first national lockdown. He continues: "Manual identity checks can take weeks, contributing heavily to the ever-lengthening property buying and selling process, which now sits at 22 weeks. Digital ID checks take a matter of minutes and can be done anywhere."
FCA-regulated Thirdfort is a mobile app with an ID system that meets the Land Registry's new standard, combining facial-recognition innovation and open banking to streamline identity and source-of-funds checks. Harnessing the latest developments in biometric and cryptographic verification, the platform is trusted by more than 500 legal and property firms for safer, faster ID and AML checks. This government-grade offering is at the helm of fraud protection, with the technology being used on a significant chunk of all UK residential property sales. Automated onboarding removes the frustrating and ineffective duplication of checks, while reducing risk in any property transaction. Lawyers, for instance, can see pertinent information on a client already discovered by the agent. Thirdfort estimates that client onboarding – the process of running ID and AML checks at the start of a relationship with a buyer or seller – takes between three and four weeks of the average 22-week transaction. Automating AML checks can reduce this to less than a day, saving home movers £324m, the firm has calculated.
"Imagine if Deliveroo did ID and AML checks – that's how simple the app is to use," says Thornton-Berry. "We will be the first to launch a trusted and shareable digital ID and AML platform built specifically for the property transaction. Buyers and sellers will be able to do their checks once, up front through the app, and choose whom they want to share their personal information with to satisfy their searches. The app becomes the single source of truth that multiple stakeholders can feed into, removing risk so everybody involved can move with more confidence."
Subscribe to our newsletter
Subscribe to our monthly newsletter for recaps and recordings of our webinars, invitations for upcoming events and curated industry news. We'll also send our guide to Digital ID Verification as a welcome gift.