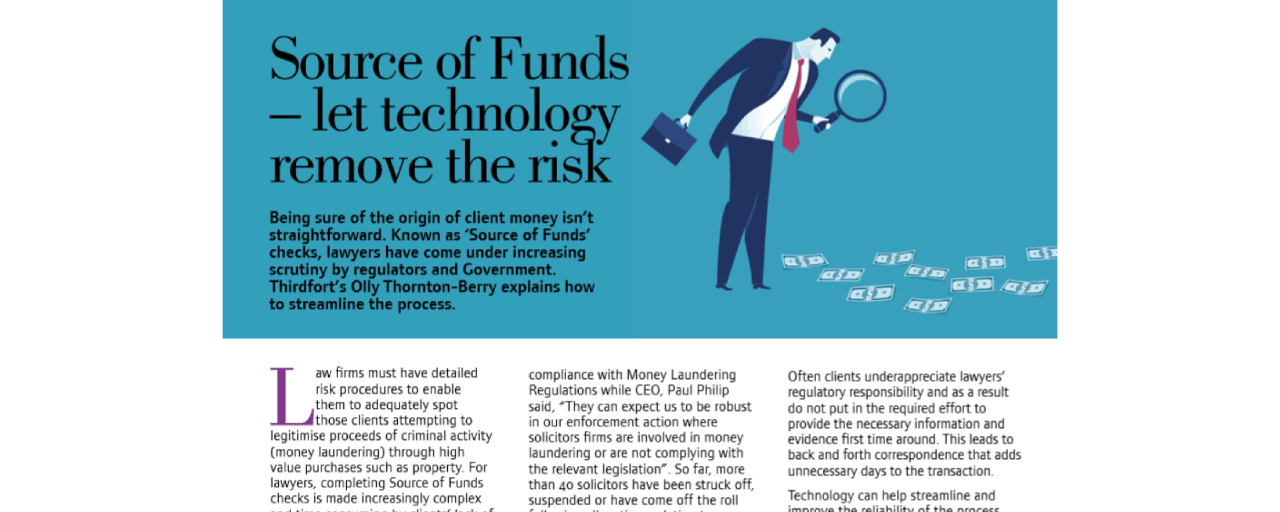 Being sure of the origin of client money isn't straightforward. Known as 'Source of Funds' checks, lawyers have come under increasing scrutiny by regulators and Government. Thirdfort's Olly Thornton-Berry explains how to streamline the process.
Law Firms must have detailed risk procedures to enable them to adequately spot those clients attempting to legitimise proceeds of criminal activity (money laundering) through high value purchases such as property. For lawyers, completing Source of Funds checks is made increasingly complex and time consuming by clients' lack of understanding of the process. However, recent technological developments offer a way to streamline this admin while giving lawyers more reliable data on where their clients' money comes from.
Download the full article or read it on p57 here: https://issuu.com/modernlawmagazine/docs/mlm43.
Subscribe to our newsletter
Subscribe to our monthly newsletter for recaps and recordings of our webinars, invitations for upcoming events and curated industry news. We'll also send our guide to Digital ID Verification as a welcome gift.