Life at Thirdfort: The Sri Lanka Team & Office
Published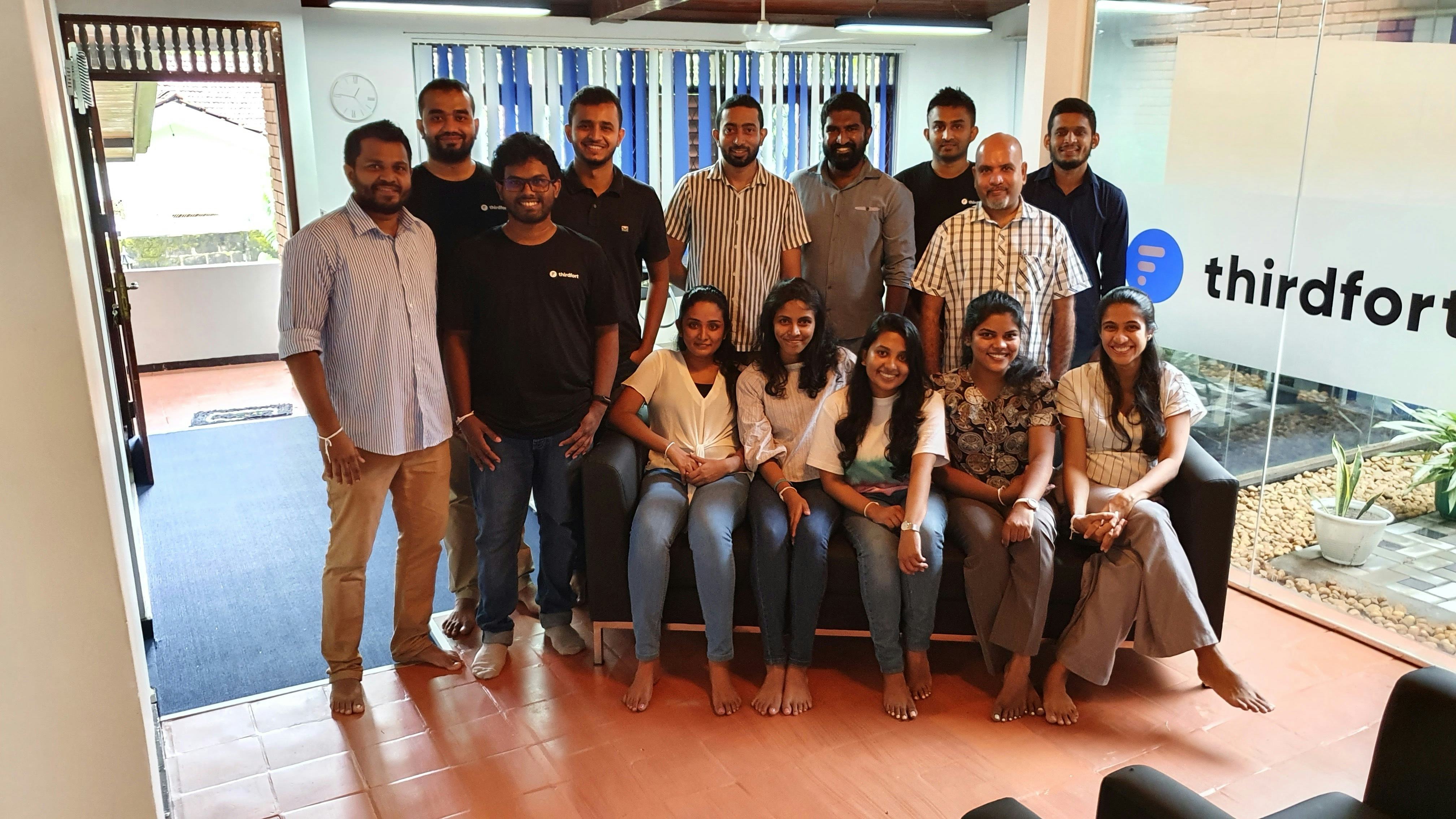 On 15th November 2021, we proudly opened the doors to our new and improved Sri Lanka office in Malabe, Columbo. With our Sri Lankan team members working virtually over the course of the pandemic, the opening of the office was a welcome opportunity to finally meet each other and truly celebrate a team milestone.
Since school-friends Jack Bidgood and Olly Thornton-Berry founded Thirdfort in London, UK back in 2018, we've gone from strength to strength. In 2019, we launched our Manchester office, and from there we recruited the first member of the Sri Lanka team in February 2020 — a team that's now 13 members strong, and growing.
A growing team
Our Sri Lanka team is made up of talented individuals recruited from the country's top universities; the University of Moratuwa and the University of Colombo.
In 2021, we attended the University of Moratuwa's Career Fair and from here, recruited four highly-skilled graduates. At Thirdfort, we see huge value in gender balance within teams and so we were thrilled to hire four gifted female software engineers from this event. 
In 2022 and beyond, Thirdfort will be attending and recruiting at well-reputed universities in Sri Lanka including University of Moratuwa, to continue creating a first-class team. 
An open, pleasant working environment
As a hybrid-working company, we encourage employees to work wherever they're most comfortable, whether that be from home, or the office. We know that everyone is different, but it's important to us that Thirdforters have the option of a pleasant, productive office space, in case that's where they work best. This is why our new space is green, open and as eco-friendly as possible.
As is tradition in Sri Lankan culture, we performed religious rituals to obtain blessings for the new office and the team on the office's first day open.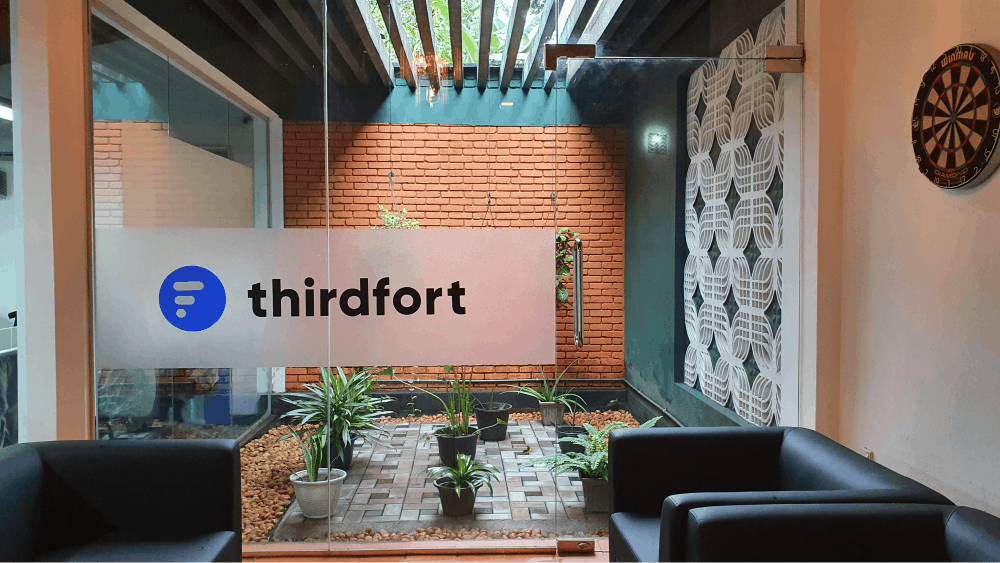 What the Team Says
"What I love about being a Thirdforter is feeling a sense of belonging. The company's 'In It Together' value and the opportunities to grow in your career are key, as well as the company incorporating industry best practices in software development."
- Chamodi Lokuge, Software Engineer
"As a fresh graduate, working in a supportive environment itself is a great experience."
- Kalani Ishanka, Software Engineer 
In July 2021, Chamila Malinda Samarasinghe joined Thirdfort as an Engineering Manager.
"I was really happy and excited to work at Thirdfort from my very first day. It is great to be a part of the Sri Lanka team and the company as a whole."
Continued growth in 2022
We'll be keeping our foot on the gas in 2022, and continuing to recruit more talented, collaborative individuals into our Sri Lanka team. To help us do this, we'll be at the Sri Lanka International Model United Nations Conference in December 2021, and the University of Moratuwa's Career Fair in January 2022.
Follow us on LinkedIn or visit our Careers Hub to stay updated on events we're attending, available roles and more.
Subscribe to our newsletter
Subscribe to our monthly newsletter for recaps and recordings of our webinars, invitations for upcoming events and curated industry news. We'll also send our guide to Digital ID Verification as a welcome gift.