International Week of Happiness at Work: Happiness at Thirdfort
Published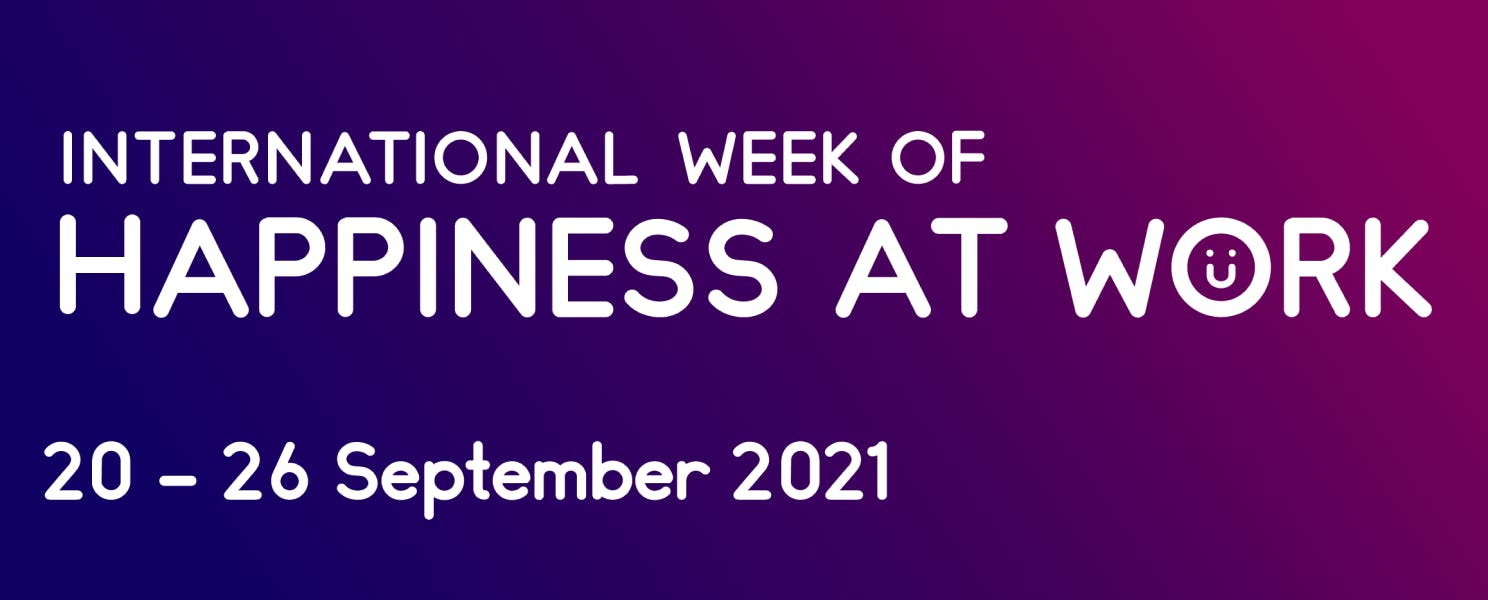 We care deeply about our team, we're working hard to build a people-first culture. As it's International Week of Happiness at Work, we wanted to take some time to understand how our team feel both in and out of the workplace.
We had a conversation with a few of our Thirdforters from London, Manchester & Sri Lanka to see what happiness means to them.
What does happiness mean to you?
Adam
Moments in life, events and situations certainly give me moments of happiness however I think long term happiness comes from stability, security and a constant feeling of being content.
Vidya 
Answering what happiness means to me is somewhat complicated, though it cannot be measured. In my life, happiness is relative to the moment. In day to day life, happiness to me is spending time with my parents, friends and my dog. Having a time slot daily which is totally allocated for my mind to be relaxed, dancing, playing, travelling.
In Office life, happiness means to me, working on projects and if unexpected issues pop-up, solving them to bring me more happiness than I had previously.
Emily
Having control and feeling like you're in the driving seat of your own journey! Being surrounded by awesome people. Having an equal mix of work hard, play hard. Feeling grateful for all the experiences and opportunities I've had so far (in life).
Kithmini
While it is ever evolving and difficult to be framed inside an objective definition of words, I feel that happiness starts with being free from worry. Having access to what I like and not having to deal with what I dislike, is happiness. Having a scrumptious meal is happiness. Having good company to enjoy that meal with, is even more happiness. Getting a job which I enjoy is happiness. Getting recognised for the work I do at my job is even more happiness. Happiness is found dispersed amongst many small things. Discovering them is happiness.
Calum
Happiness to me is a feeling of calmness and content. Modern life is full of stress and unpredictability, so for me, being in a state of happiness is being able to somewhat control those negative aspects. Happiness can be triggered by a plethora of things, like the achievement of a goal, time spent with friends or your team winning at the weekend.
What does a happy workplace culture mean to you?
Adam
2 of our values, 'In it Together' and 'Challenge Anything' allows all team members to really contribute to and feel part of the Thirdfort journey, this for me really sets a great foundation for culture at any business and is something I love here.
Our People team make sure that we are constantly brought together through in-person and virtual socials and events making sure that not only do we work as a team, but we relax as a team, celebrate each other and really get to know our colleagues.
Vidya
As a Thirdforter, the values given to the employees as a whole from the company makes me happy at work. Literally, the flexibility in terms of working hours, holidays, tasks and all inside the company makes me relaxed and relieved. I can work freely without any work pressures. The events organise at the company are helping to pull out all the stress, be fresh and then I can start working on stress freely.
Calum
One element of Thirdfort's culture that makes me happy is the companies values. These can be gimmicky and merely a marketing ploy at some companies, but at Thirdfort everybody works hard to live up to each value. One value that makes me particularly happy is 'Challenge Anything', as this makes each individual, their ideas and thinking, feel valued.
Emily
The people and the little things they do to brighten your day!
Kithmini
While I'm more than happy about many aspects of the Thirdfort culture, one thing (actually covers many things) which I'm ecstatic about, is Thirdfort's people first approach. At Thirdfort, we do not have an HR team, we have a People Team. Being at Thirdfort, I personally feel valued and recognised for what I do and this makes me feel that I'm more than just another employee in yet another company. I have good reasons to believe that we will uphold this approach even when we grow as a company.
As a Thirdforter, what makes you happy in your role?
Adam
Our hiring teams do a great job at hiring Thirdforters that really live our values and resonate with our mission. Having a team that are always here for each other and aligned with our purpose and mission ensures we all get the best out of one another. Our products are a driving force for good and in the time I have spent at Thirdfort we have made huge positive change within the industry. I am happy and get satisfaction from my role in seeing this change happen and watching Thirdfort and my colleagues grow.
Kithmini
I truly enjoy every aspect of my role. I find the work that I do to be challenging enough to keep my interest and interesting enough not to be stressful. I have got the opportunity to directly work with clients on certain projects. I find happiness in clients successfully using the components and services that I've worked on.
It also makes me happy to work with a supportive team to achieve the set project goals. In my role, I feel valued for the work I do and also receive constructive feedback which I consider vital for my self development.
Emily
A solid team, hard work and great vibes!
Vidya
 Doing the tasks successfully is my core happiness in my work life as a software engineer and my co-workers are supportive and friendly. This has relaxed my mind, rather than having tough peers.
Calum
Working in the sales team, individual wins are of course important, however there is no better feeling than seeing the team around you do well collectively. I was extremely happy with the teams performance in April and May of this year. We broke individual and team records for demos booked as well as firms signed up, and were duly recognised by our colleagues for this.
Find out how Thirdfort are working towards keeping our team happy both in and out of the workplace here.
Subscribe to our newsletter
Subscribe to our monthly newsletter for recaps and recordings of our webinars, invitations for upcoming events and curated industry news. We'll also send our guide to Digital ID Verification as a welcome gift.