Thirdfort's ID verification tools available to agents using mio's sales management hub
Published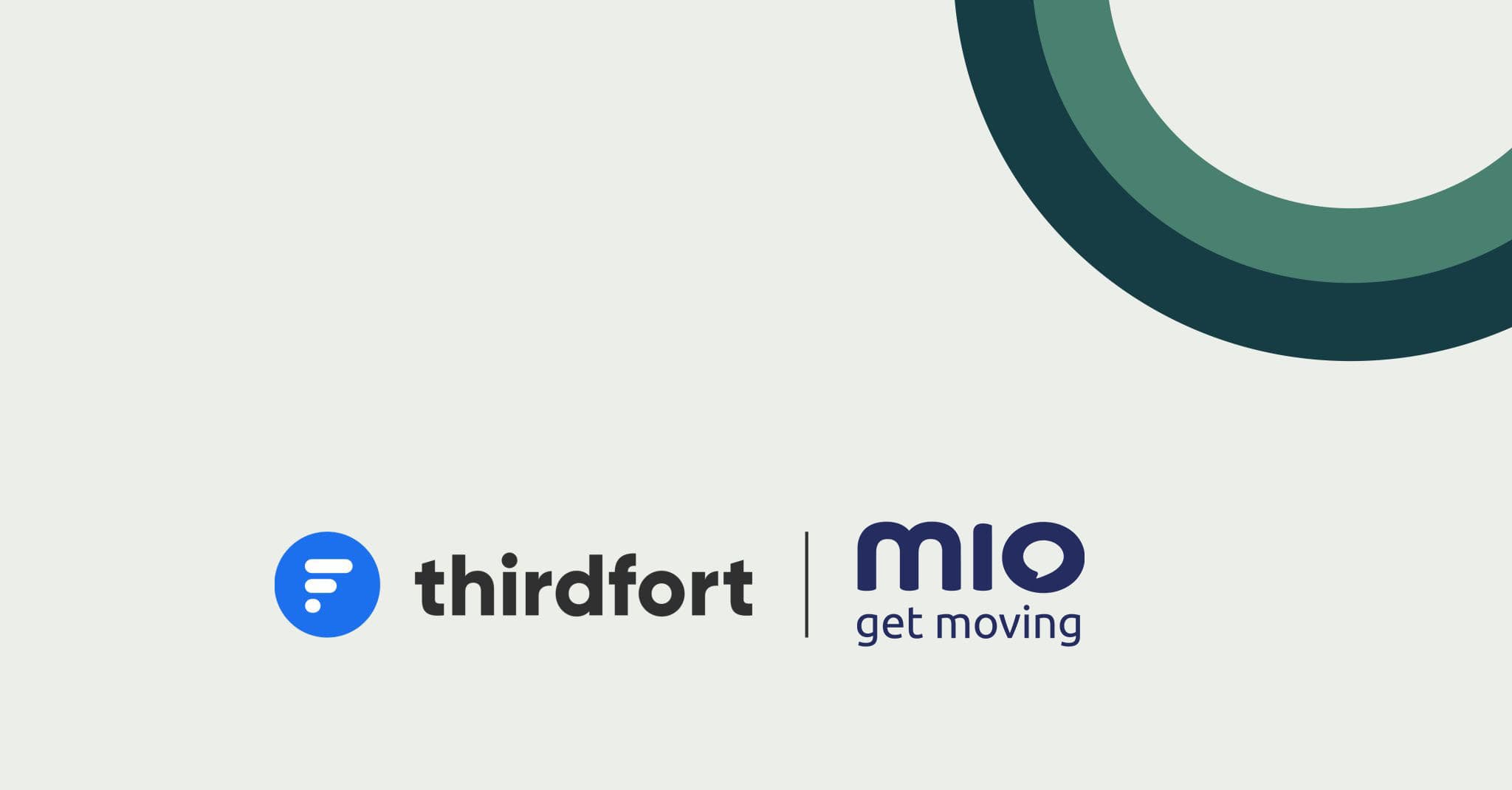 Thirdfort partners with mio
Thirdfort is delighted to have partnered with mio, a data driven sales management hub. mio provides tools for agents to support client onboarding, sales progression and compliance to speed up the sales process, ensure compliance, generate additional income and improve their clients customer experience.
Now agents using mio will be able to complete ID verification checks on their clients remotely, saving them time and allowing them to get properties listed and sold faster. 
The partnership comes after research showed that agents have increased the number of Suspicious Activity reports that they are submitting. 
This is an extremely exciting partnership for Thirdfort. We're driven to help protect society from fraud and money laundering, and to do that we need to give agents a toolkit to meet AML requirements that is easy to use and integrated into their everyday workflows. This partnership will give agents a flexible and seamless way to complete ID verification from within the mio sales management hub, speeding up the sales process."
Teddy Ludmer, Head of Partnerships at Thirdfort
The new integration, available now for mio clients, enables agents to conduct KYC and AML verification seamlessly. As the methods used by criminals become more sophisticated, so does the technology to fight them. Thirdfort's Standard ID is a comprehensive ID verification solution, using the most sophisticated Near-Field Communication (NFC) powered anti-fraud technology available today. The report gives agents clear 'pass', 'consider' or 'fail' results in relation to PEPs and sanctions screening, UK address verification and verification of ID. As well as being a tool that saves clients time it also gives agents access to a wider geographical pool of buyers and vendors, as they no longer need to come into the agency's branch to provide ID. 
We are really excited to launch another great product in the mio sales management hub. By adding Thirdfort Standard ID agents can ensure compliance whilst onboarding clients with ease using the hassle-free, digital ID & AML checks from Thirdfort. With Thirdfort's innovative client app it takes the pain out of client ID verification, supporting remote working practices, and helps to minimise the areas of financial fraud in a property transaction."
Jon Horton, Product Director at mio
Subscribe to our newsletter
Subscribe to our monthly newsletter for recaps and recordings of our webinars, invitations for upcoming events and curated industry news. We'll also send our guide to Digital ID Verification as a welcome gift.
Our Privacy Policy sets out how the personal data collected from you will be processed by us.